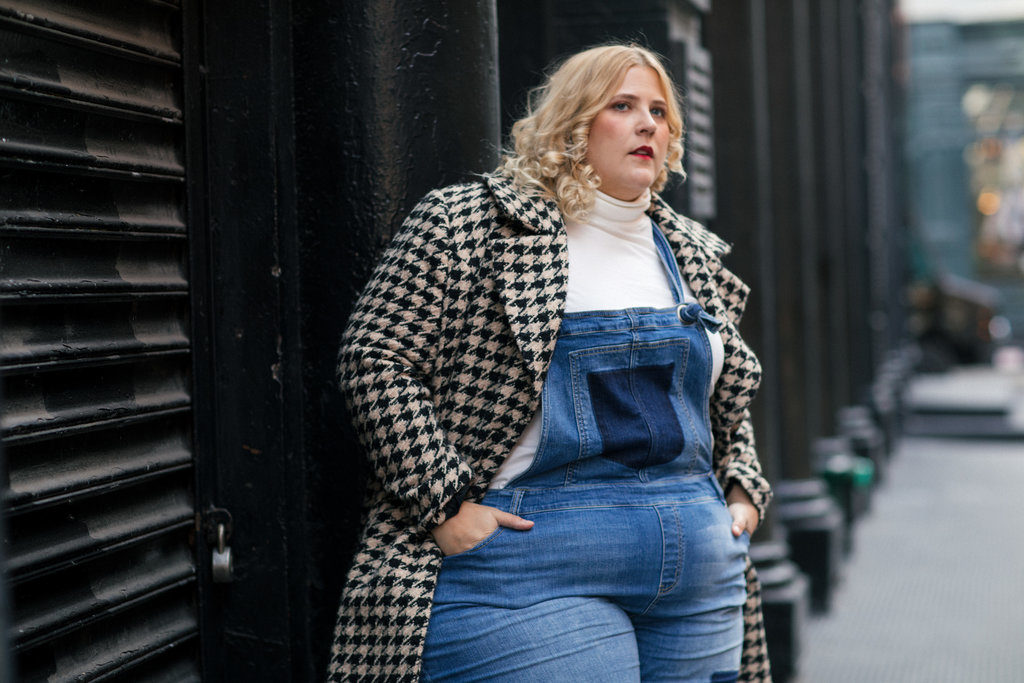 In high school there was nothing I wanted more than every pair of pants I owned to be in overall format. I am not sure why, but in the late 2000s, every fabric, every color, every style was best served with a bib and some over the shoulder closures. I suppose that's why I am so ecstatic that overalls are making an "overall" comeback. As girl who's pants generally have issues staying up- they also solve all my problems.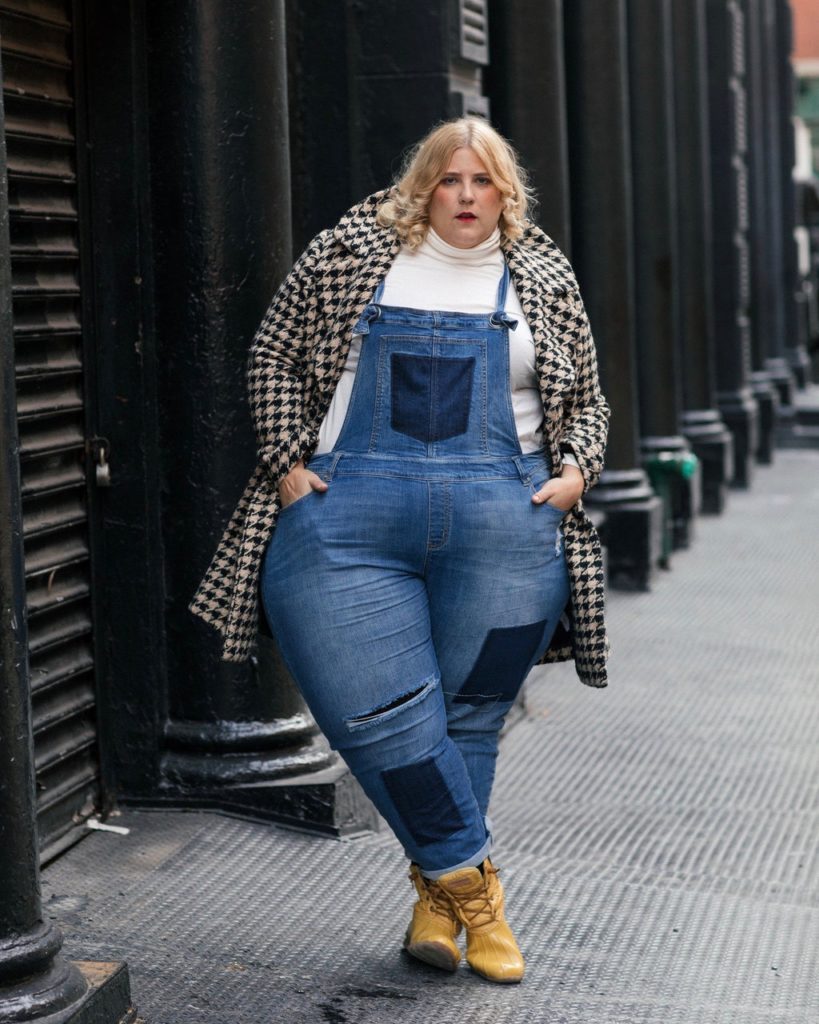 This year's overalls have one major deviation from their predecessors- the fitted waist. Let's sing all hallelujah to whomever had the critical thought, " you know if we just added buttons on the side- we could have a fitted waited and an overall." God bless them.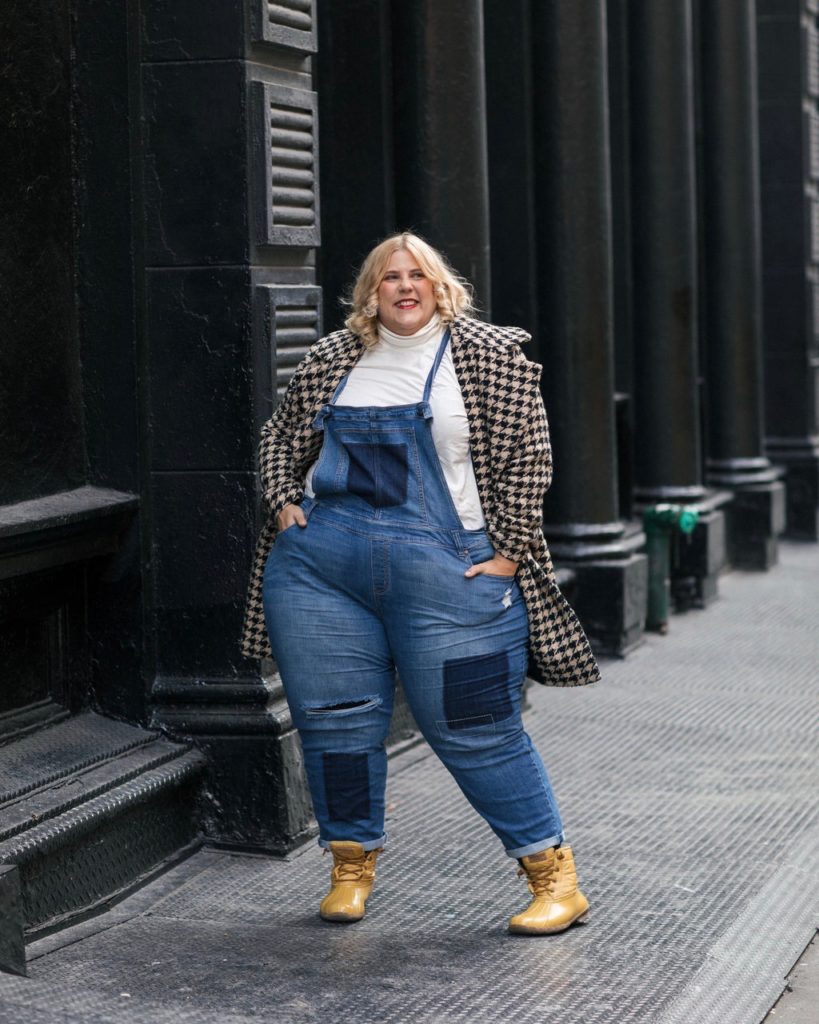 Today's look is a celebration of one of my favorite pair of overalls on the market right now- this distressed pair from RWN. Paired with a simple cream turtle neck, yellow duck boots and a fun houndstooth coat (here's an alternative as this one is sold out)  the look is an ode to casual cool. The distressing, fitted waist  and design decision to have a tie closure instead of metal clasps make these denim bibs more than just a another rehash of a previous trend. I'm in love.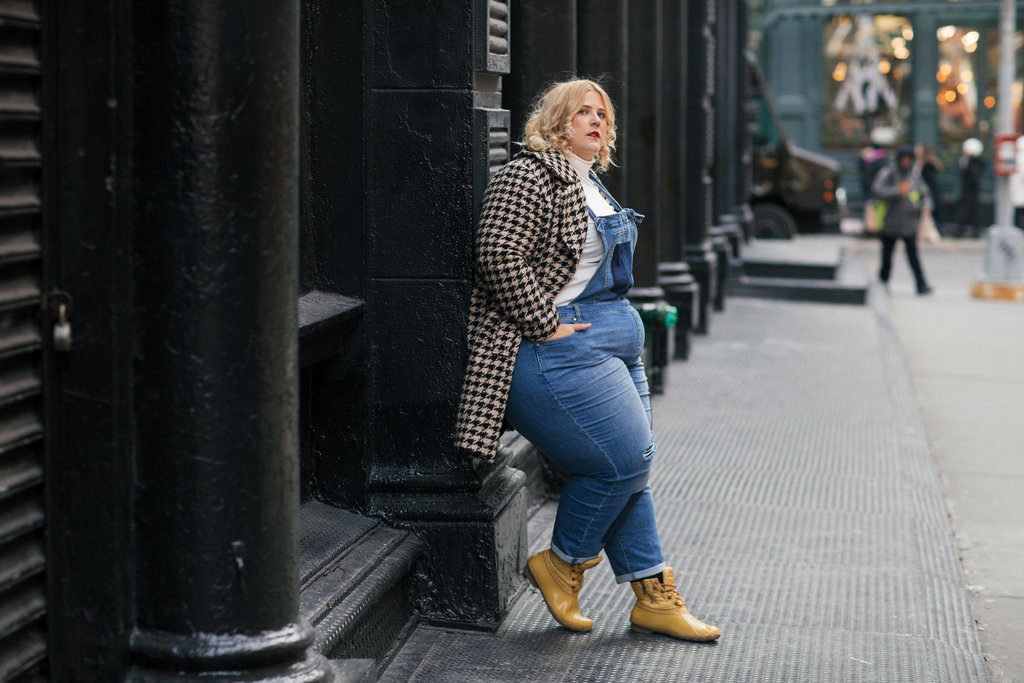 I earn affiliate commissions on some of the above links
Share the love... and this post!