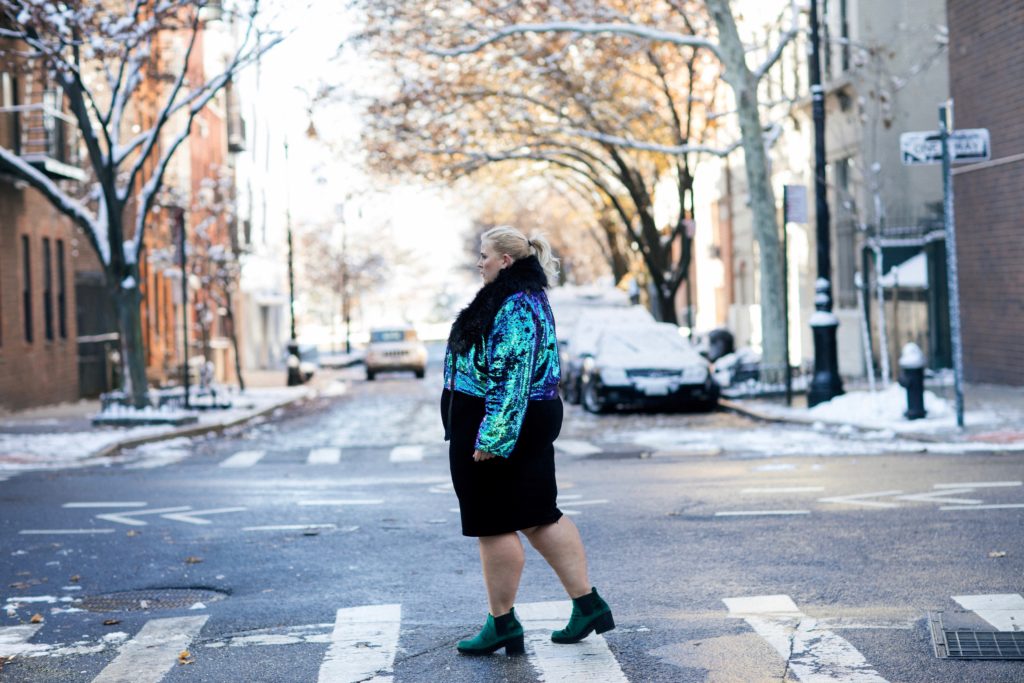 Sequins have such a troubled history. Once the darling of decorating, then the mark of cheap fast fashion, and now who knows. Sequins are very much a teenager again- figuring out just who they are in the world.  For me sequins are a statement- best used in unexpected ways to add charm and adventure to an outfit.  This plus size sequin oversized biker jacket from Isolated Heroes is a perfect example of this. I paired it with a velvet crop top from Fashion to Figure, a velvet skirt from Eloquii, a faux fur stole from Amazon, and my favorite green velvet boots from Asos (alternative).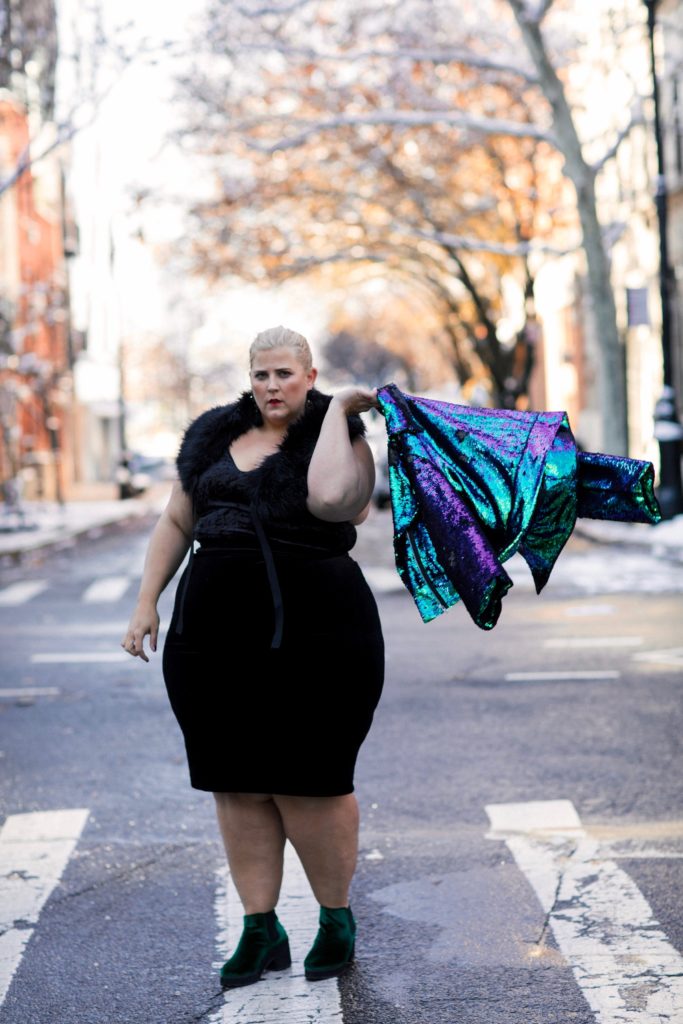 Sequins started their foray into fashion as literal pieces of currency worn by Egyptians as a way to showcase their wealth. I imagine King Tut strutting around the pyramids declaring " I'm so wealthy I can sew all this glittery cash money on my coat". In fact, the name sequin comes from "sikkah" the Arabic word for coin.
Now the 17th century brought to life the sequins we know today- smaller in size and used for ornamentation versus ostentatious displays of wealth. Sequins were broadly incorporated into textile designs until the 1920s when sequins began to coat fabric entirely leaving them dripping in sparkle.  However these dresses were covered in thousands of pieces of metal. They were heavy. Too heavy.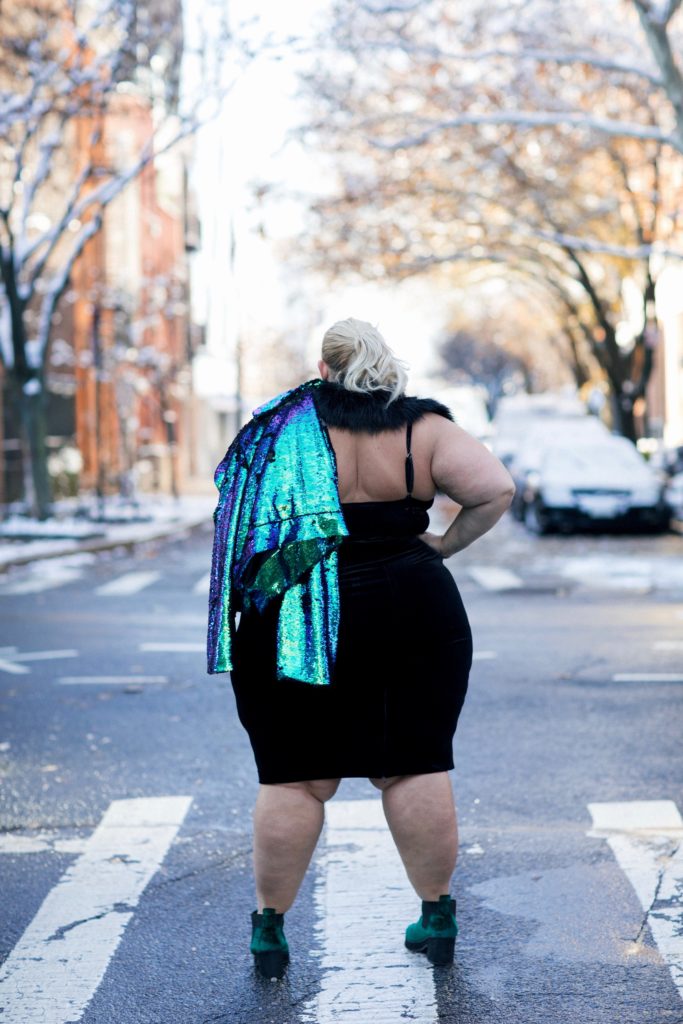 In the 30s, things got weird. Because the metal was so heavy, designers started using gelatin (like jell-o, jell-o sequins folks) to make the shiny accents. These sparkles were finicky and would pretty much dissolve if exposed to heat. As a result, sequins became primarily winter wear. Also, better not make out with a girl in a sequin dress, because you might get caught sequin handed. There was a popular phrase that "missing sequins could tell tales" because women and there dance partners were often judged at the end of the night by where on the dress the sequins had dissolved.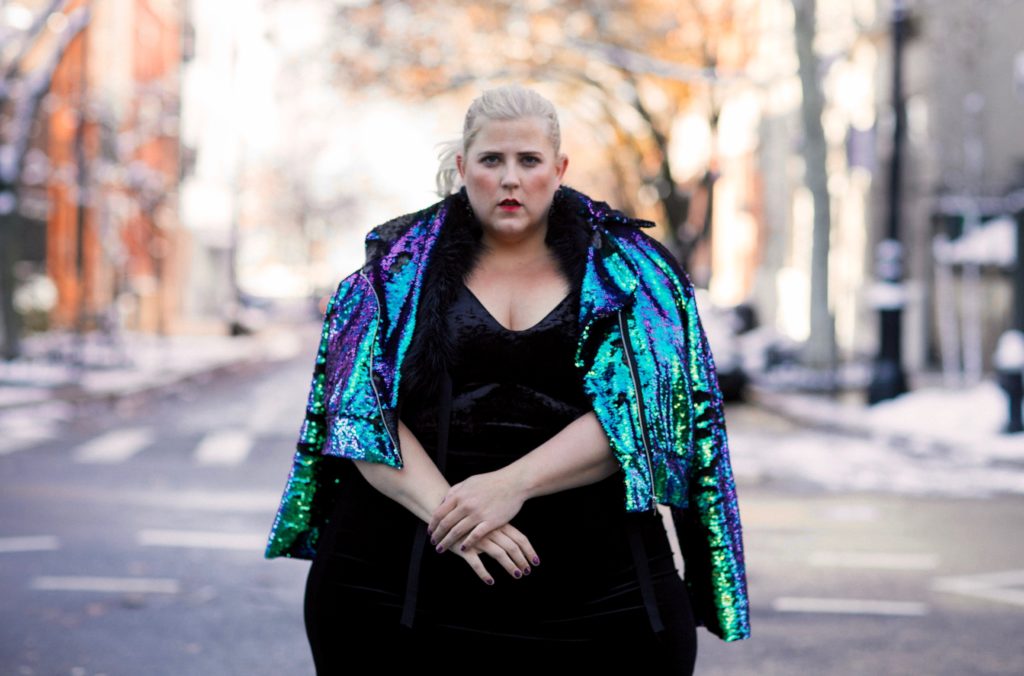 Modern sequins came about in the 1930s when Herbert Lieberman in partnership Eastman Kodak ( yes the camera film company) created sequins from acetate stock. However less likely to melt if people got frisky, acetate sequins were still incredibly fragile. In the 50s Dupont invented Mylar which coated the acetate sequins giving them strength and greater durability.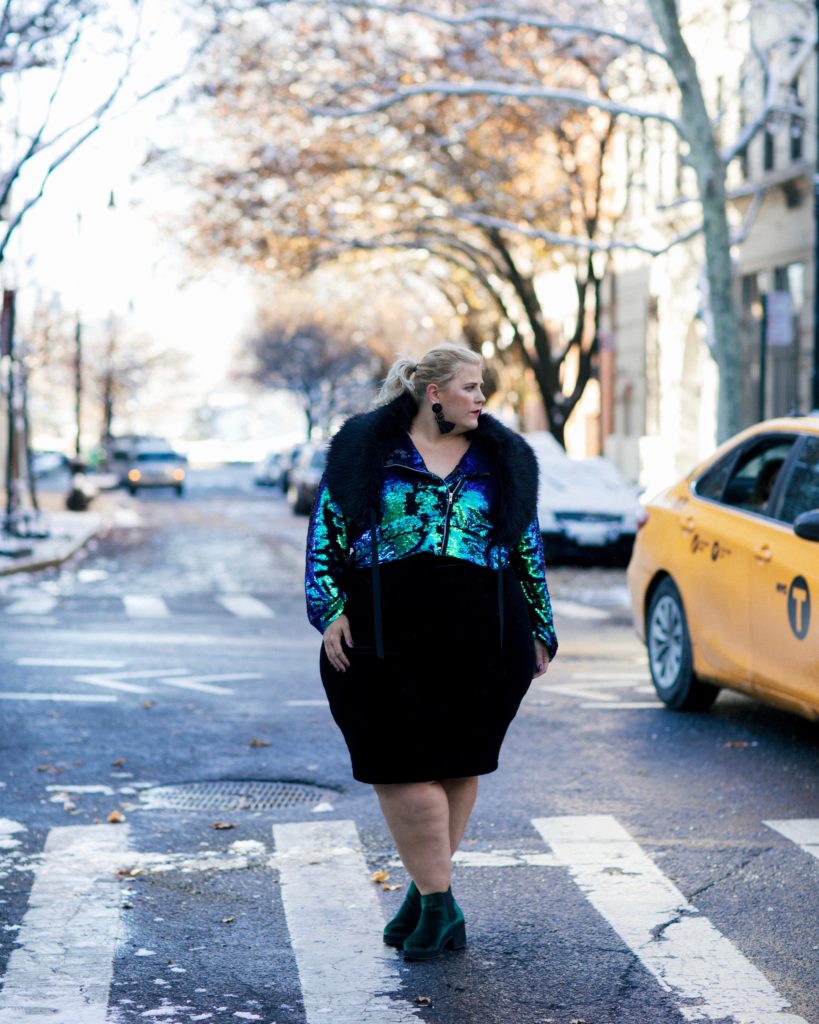 Acetate sequins were used primarily until vinyl eventually took over, because they were cheaper and more durable. However, sequin pros will tell you nothing shines or holds it's shape as well as a acetate sequin coated in Mylar. Nothing.  However, as I am not made of money- just fashion dreams- I'll be over here appreciating just how magically sparkly this jacket and it's vinyl sequins are.
Share the love... and this post!