When I received this skirt I just wanted so bad to style it in a way that wasn't formal. Luckily the pieces just sort of came together in my head and the next thing I knew I had created a look I was proud of. Sure I create a lot of styles I think are good, but few do I step back and marvel at. This was such a bizarre mix of items that, when  jumbled together, worked in such a delightful way.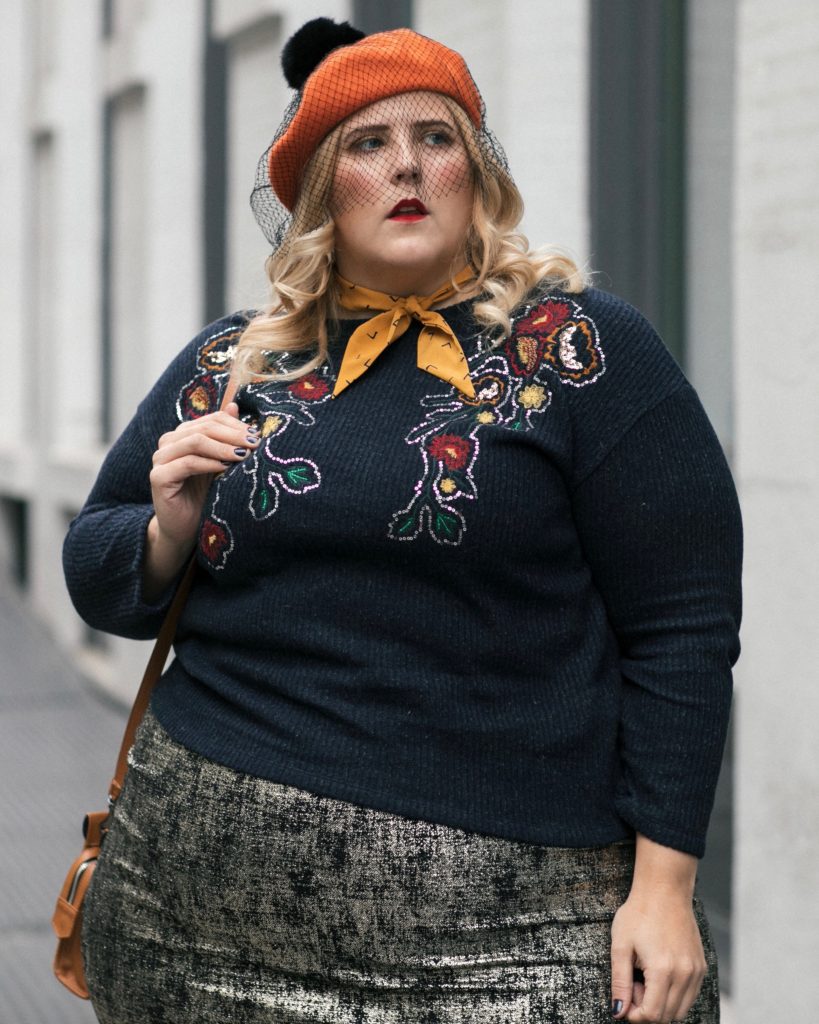 The orange beret is from Amazon, a rare midnight " I can't sleep" find- and yes it comes with the netting.  The sweater is from Zara. It's not plus, but I find their XXL to be fairly true to size. The distressed metallic skirt (on super sale right now!) from Macy's I am I wearing accents the sequins in the sweater, and really makes them pop. To bring out even more color in the jumper I added a yellow neck scarf from Modcloth and a bright red lip from bite beauty.  For my final accessories I added one of my favorite bags from Min & Mon and the most amazing  wide fit booties (seriously the insole padding is amazing) from RWN by Rawan.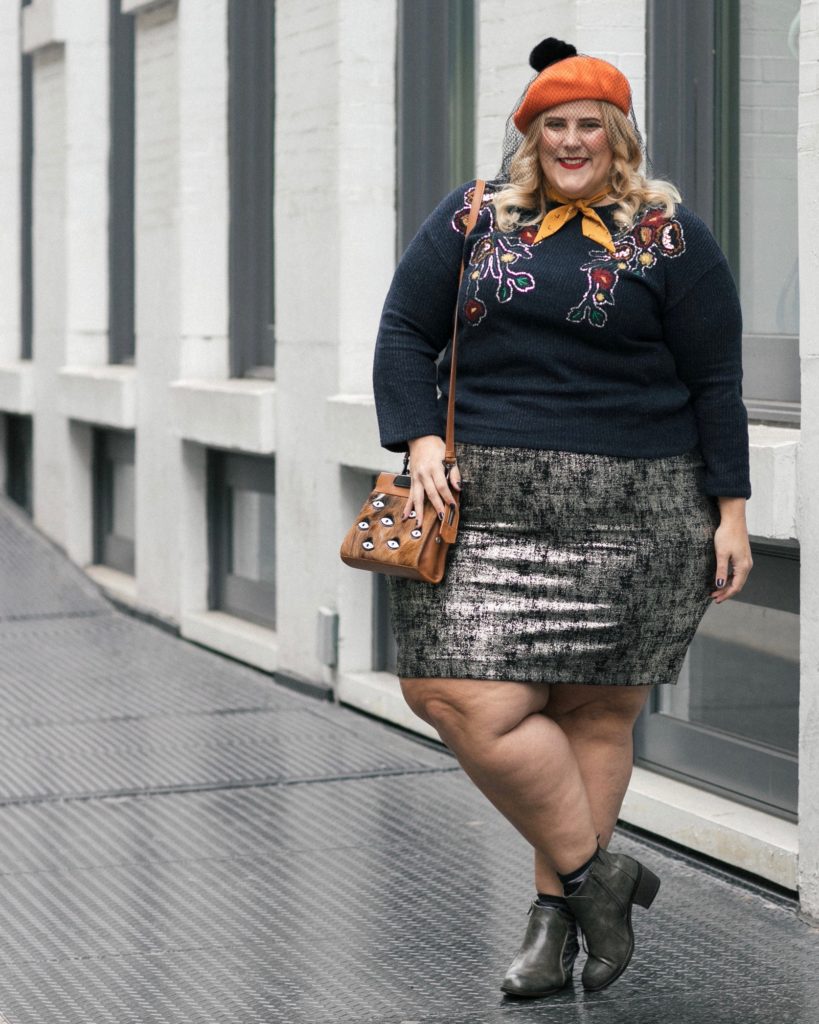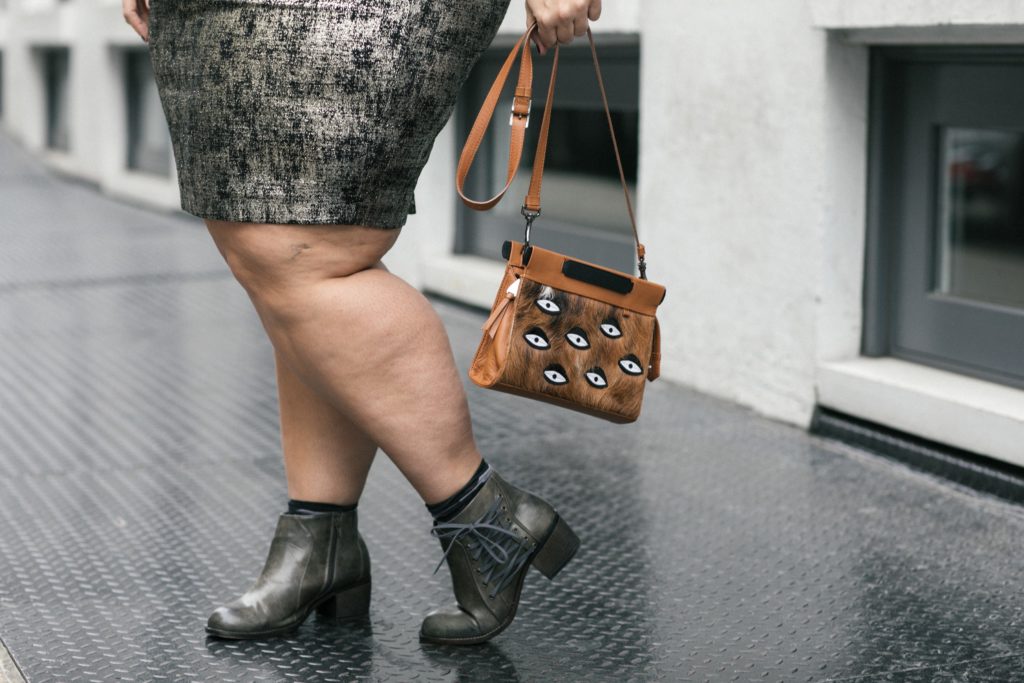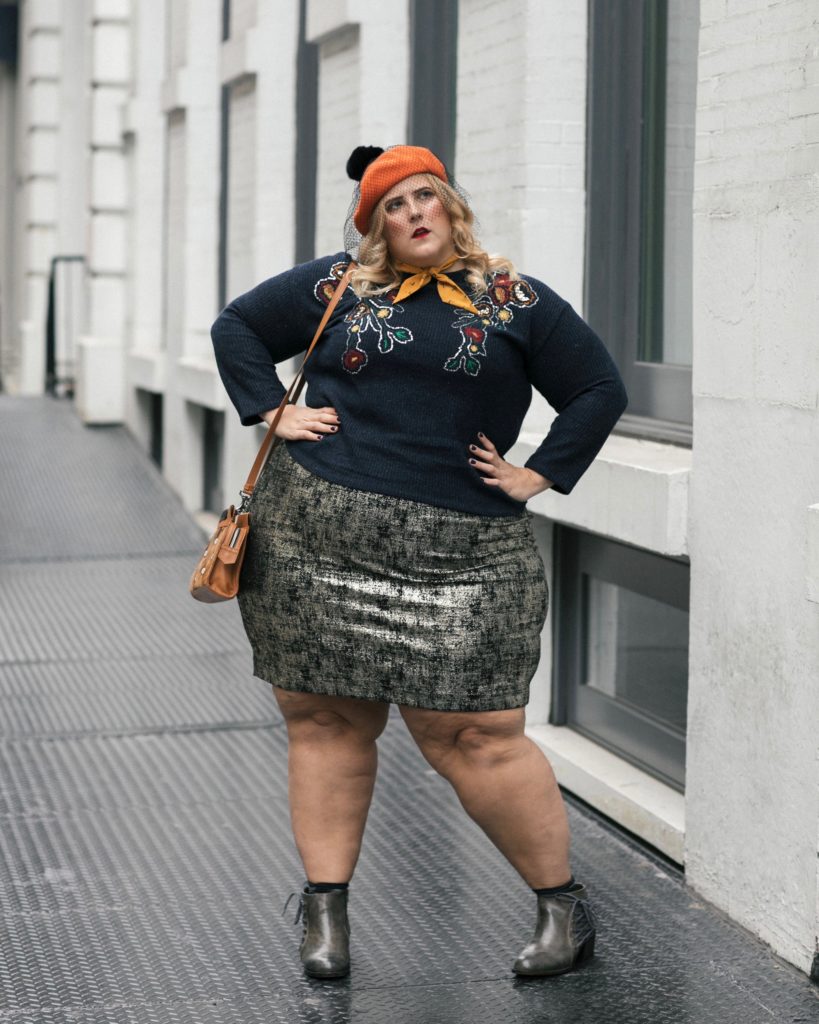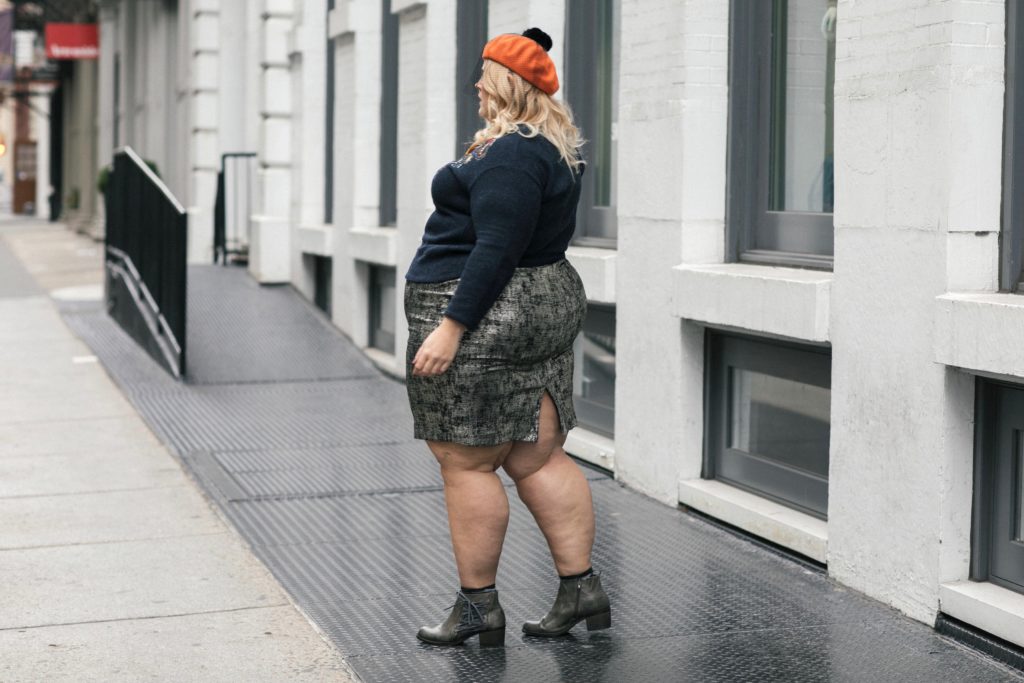 Share the love... and this post!