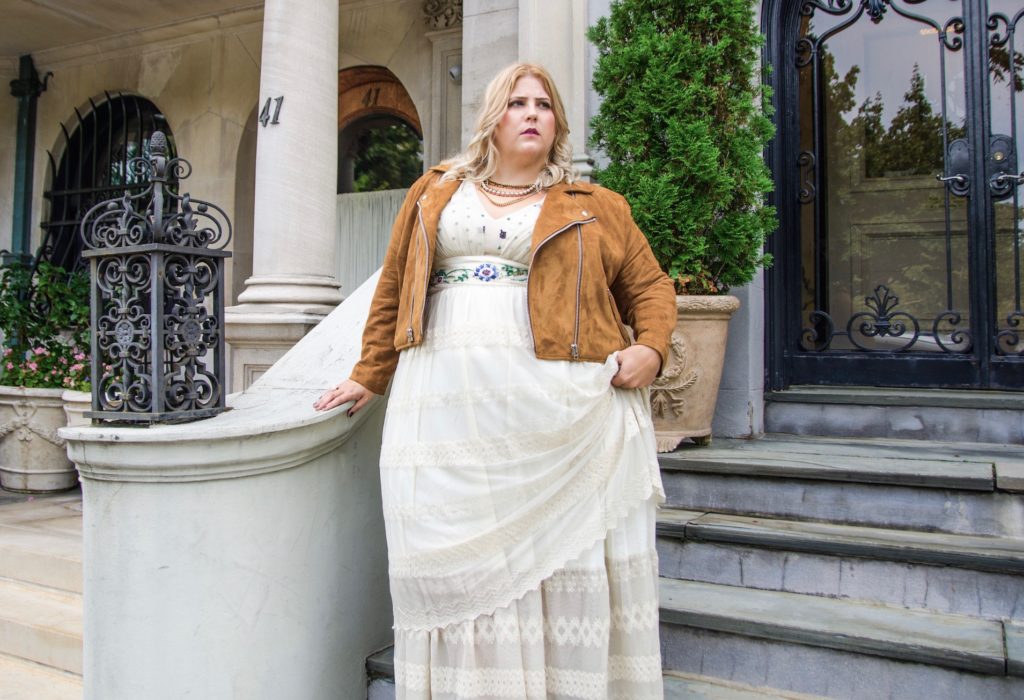 When I first saw this Modcloth plus size lace embroidered dress, it was love at first sight. The rich, yet thoughtful, beading details cascading over the bust and leading the dress into a subtle waterfall of tatted ruffles were whimsically elegant. The maxi length felt unusual and intriguing – a surprise for a summer into fall dress.  The ivory hue breathed an air of the ultimate anti-wedding dress for the modern single girl- a gown for life rather than the alter.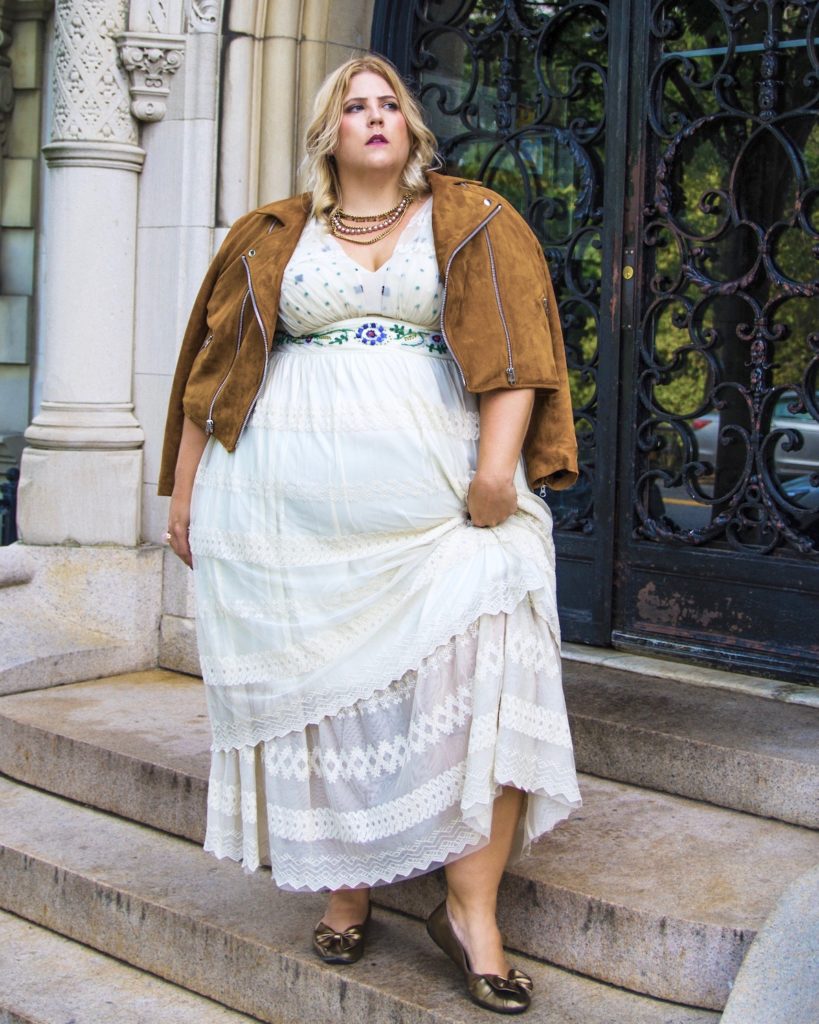 There are some pieces that manage to magically carry a false sense of ego with them.  You slip them on and suddenly you feel transported to a new life entirely. Before you were a 9 to 5 office slave committed to the hustle, and now? You're lady who lunches and a direct relative of the Rockefellers. A luxe vixen of the social upper crust. A affluent woman of high society. A grande dame of the social community… all with one simple dress.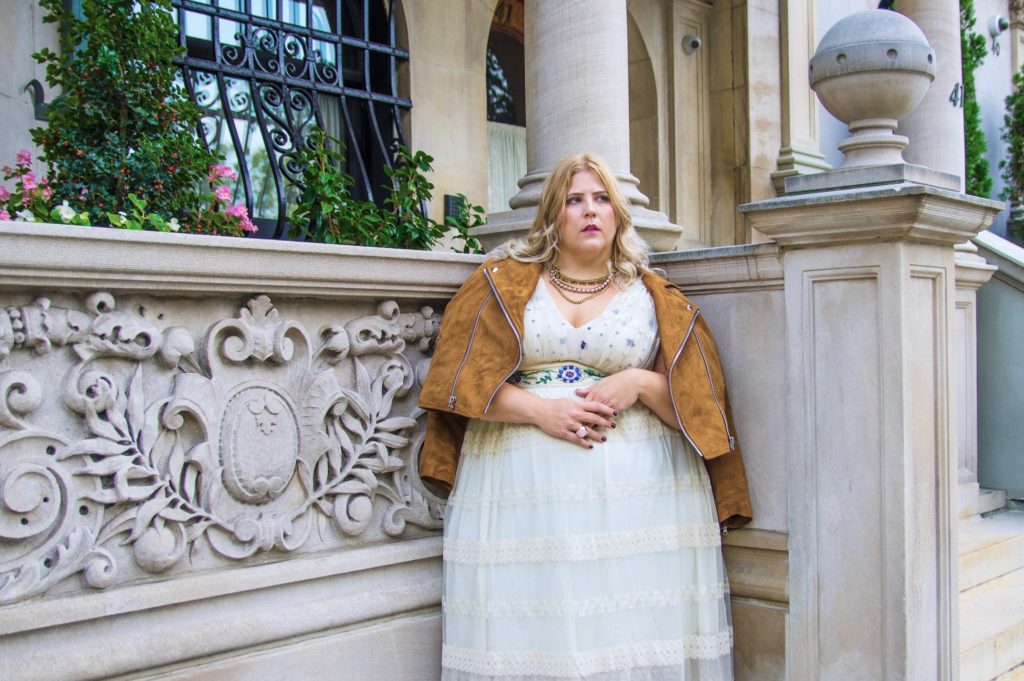 The dress is perfectly matched with Jeff Cafone's signature brown suede moto jacket (also available in vegan leather). The rebellious spirit of the jacket breathes a fresh perspective into the soft romantic vibes of the dress. There's a stunning carelessness to the resulting look. It feels easy. It feels modern. It feels bad ass.  It's the perfect mixture of classic taste and modern rebellious spirit. I love it.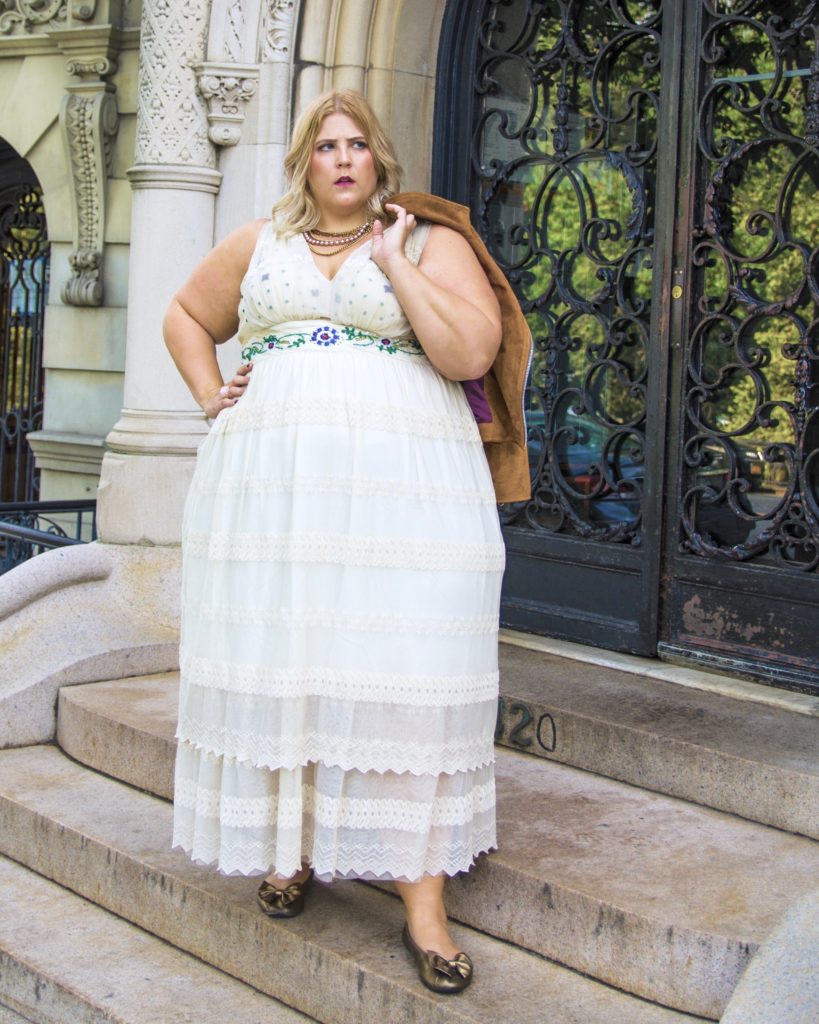 A combo like this doesn't need to be fussed over. I added a simple pearl and chain necklace the I've had for ages. I found this alternative which is also stunning.  The warmth in the chain is a nice subtle complement to the honey brown hue of the jacket. The shoes are simple bow flats from Target, chosen for comfort and ease, over style or glamor.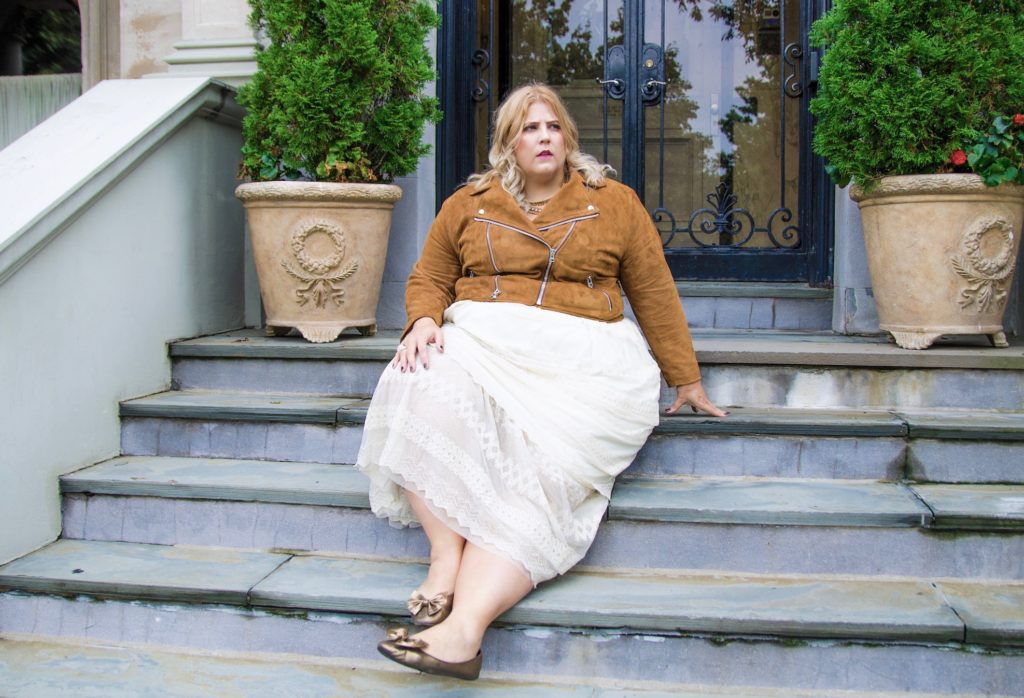 As I sat on the front steps of a house I would never be able to afford, I could not help but think about how in this moment I seemingly belonged there. However, the day waned on and I was left to return to my small one bedroom apartment, my not so impressive bank account, and a dog who took no notice of the two previous things when assessing his love for me. I may not have a well-manicured  brownstone over looking the park, but it's ok. I am rich in different ways.
This post was sponsored by Modcloth; some links I earn affiliate commissions from. 
Save
Save
Save
Save
Share the love... and this post!