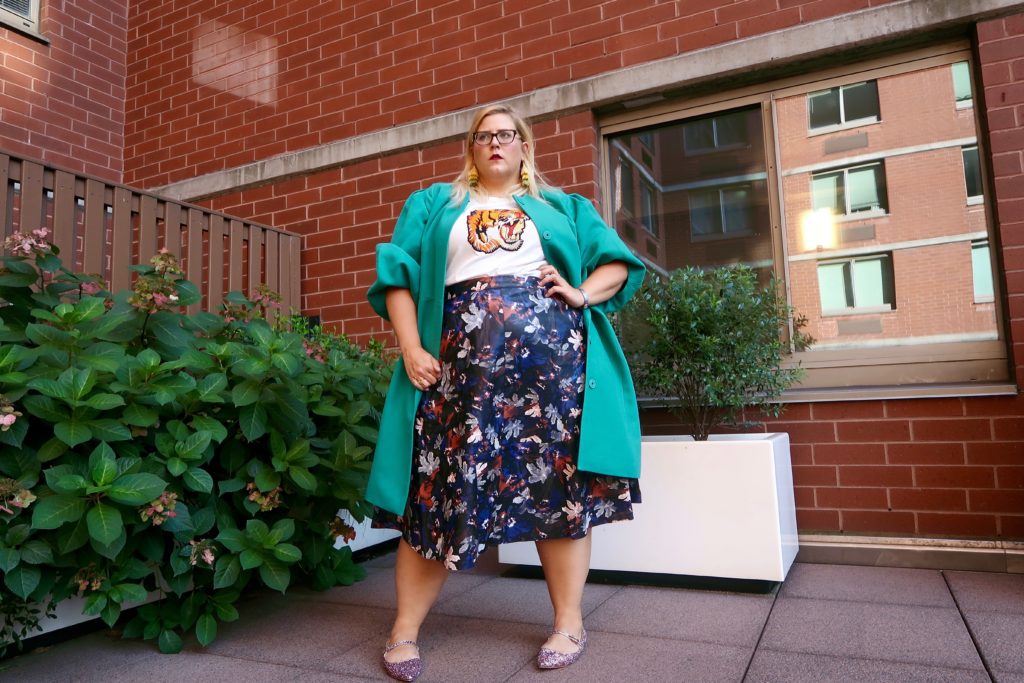 For a lot of people describing their style is easy. Gothy. Romantic. Alternative. Urban. Modern. However, I've never been able to quickly assign a word to how I dress. It's simply too all over the map.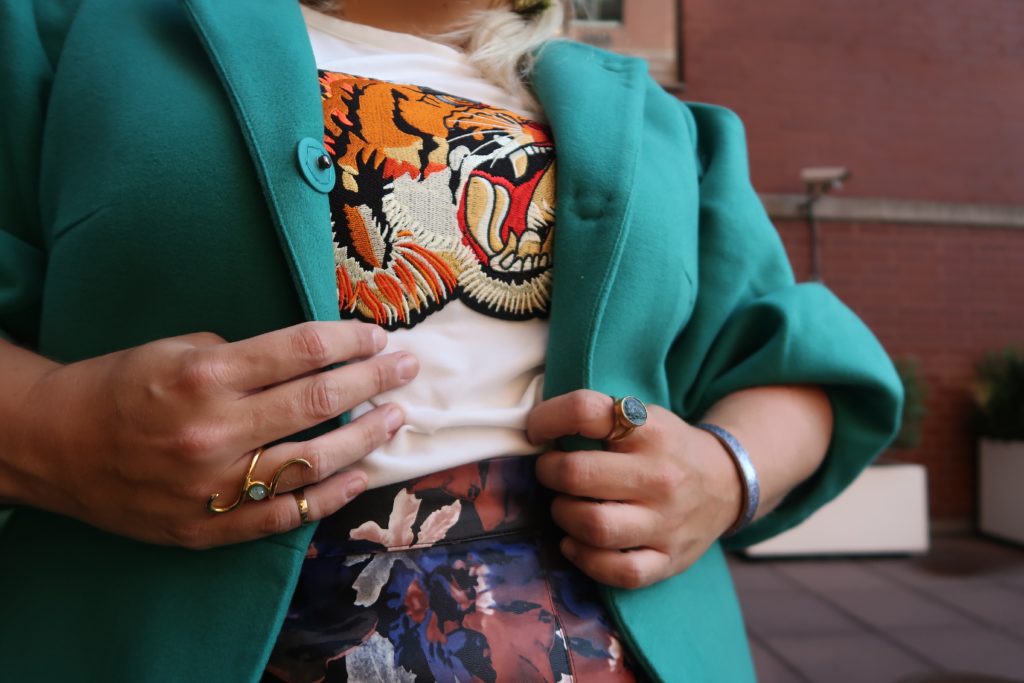 After much thought, I've decided my style has it's own definer- eclectic. I like taking styles that shouldn't work together and meshing them into their own voice. I actually enjoy taking a piece that seems "un-me" and as Tim Gunn would say "making it work." It's like a colorful fabric puzzle that I get to put together with each look.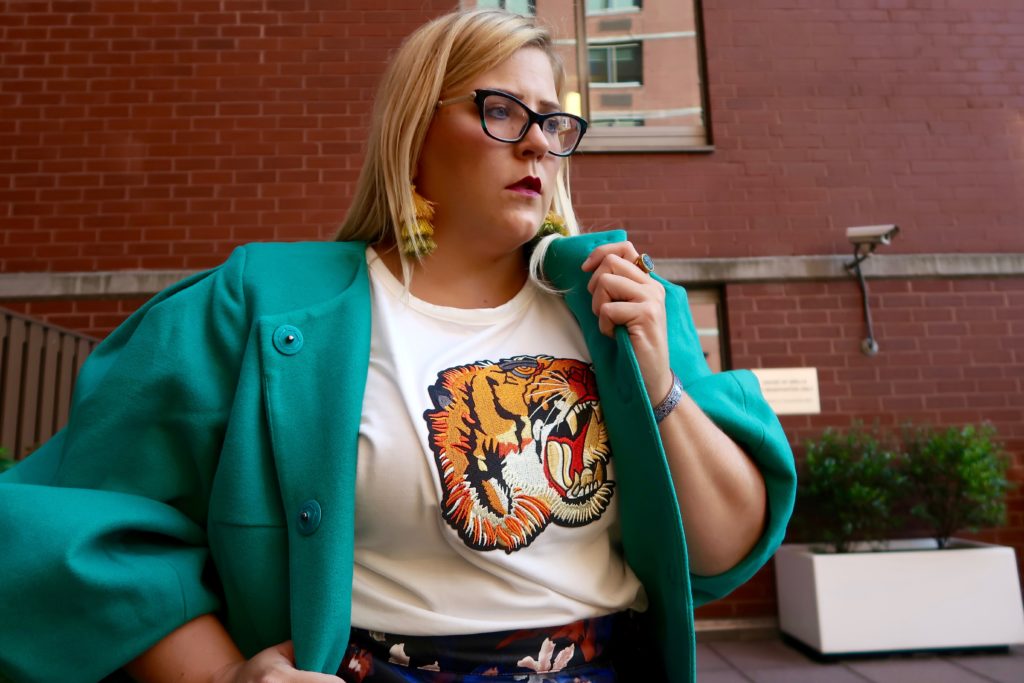 The key to my eclectic style is curiosity and playfulness. I take items that seem opposite or counter to each other and try making them meld together into my own personal aestetic.  This outfit is a good example of the evolution of my own exploratory fashion perspective.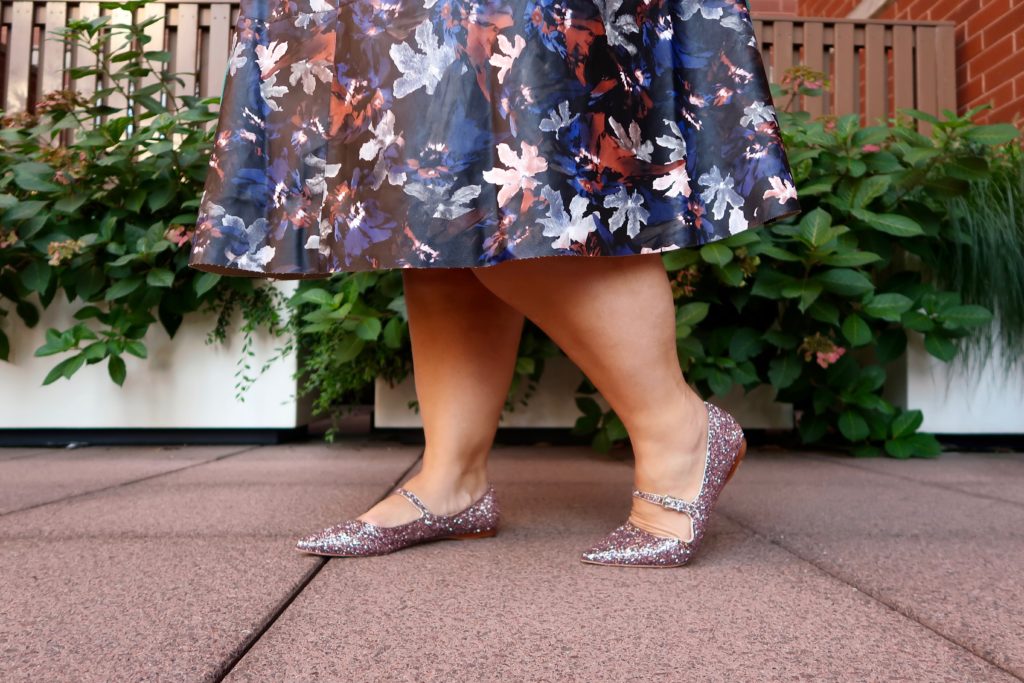 Each piece from this look lends itself to a different aesthetic.  The Eloquii floral print skirt is romantic. The embroidered shirt from BooHoo is a touch of street wear with urban flair. The Eloqui jacket's sleek cut and voluminous sleeves screams modern. The tasseled earrings, I found from a local street vendor, give a Latin vibe. The Amazon Fashion shoes scream girly. The rings, collected from my travels, give a global feel. However worn together, the style is simply me.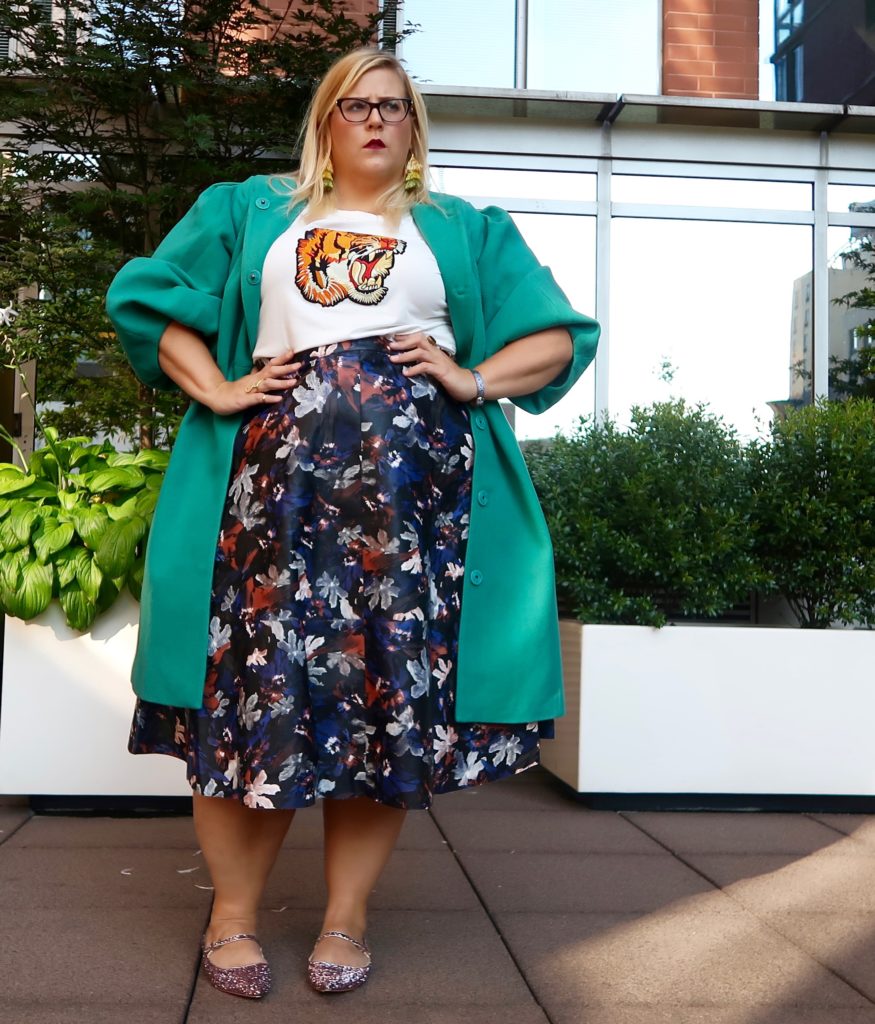 When planning this look, I sorted through pieces in my closet. Swapping this skirt for that, trying various cuts for the top, and putting on too many shoes to remember. With each thoughtful tweak the outfit came together and I saw myself reflected in my clothing.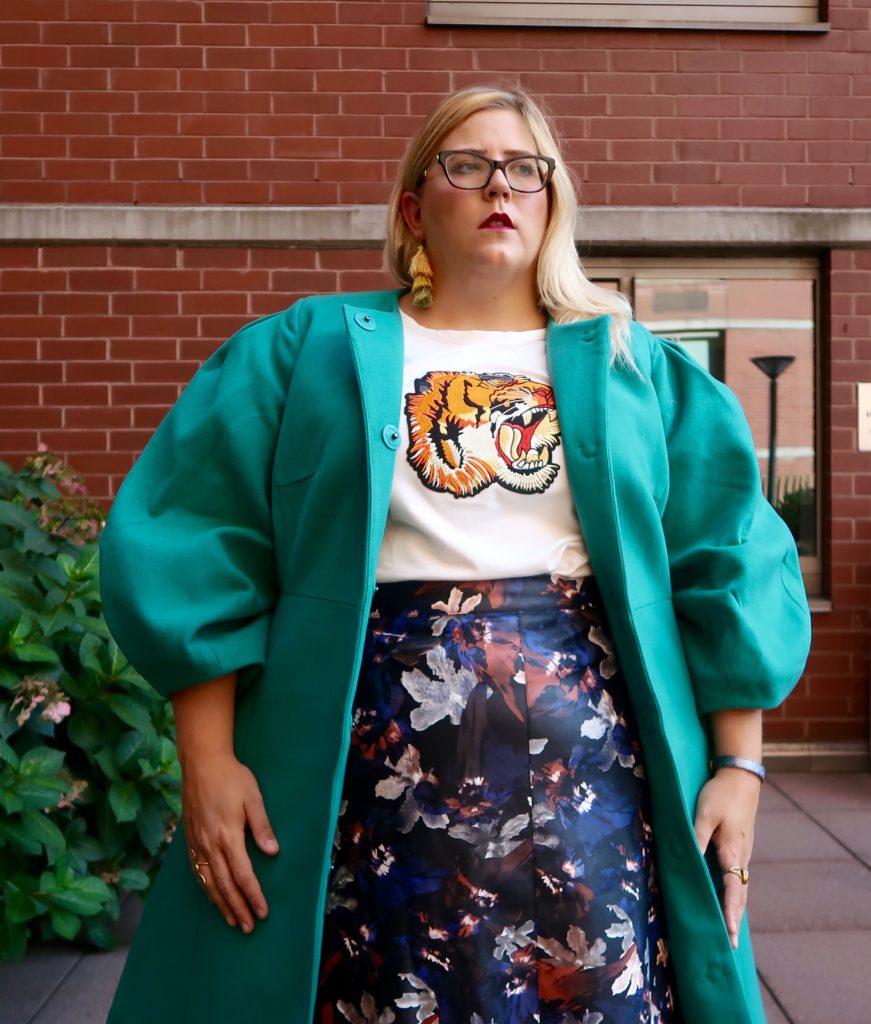 There is a quote by Picasso that sums up how I feel about my style journey.
My mother said to me, 'If you are a soldier, you will become a general. If you are a monk, you will become the Pope.' Instead, I was a painter, and became Picasso.
I developed a love for fashion and I became Glitter + Lazers.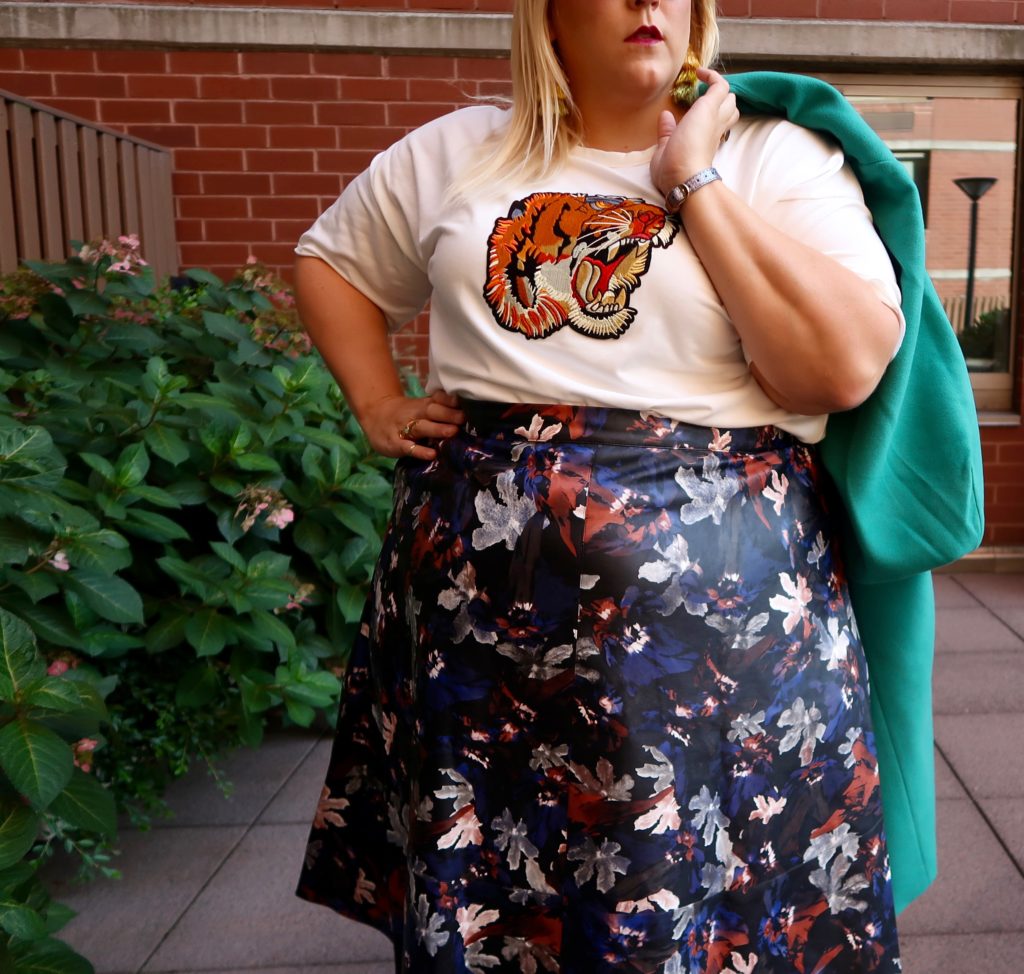 People think style is a talent, something you are either good or awful at. However, fashion like any art, is based on practice. The more you play and explore your tastes the more unique and strong your voice will become. For example, my outfit today is simply the result of all the failed outfits before it. Go forth and play. Find your voice.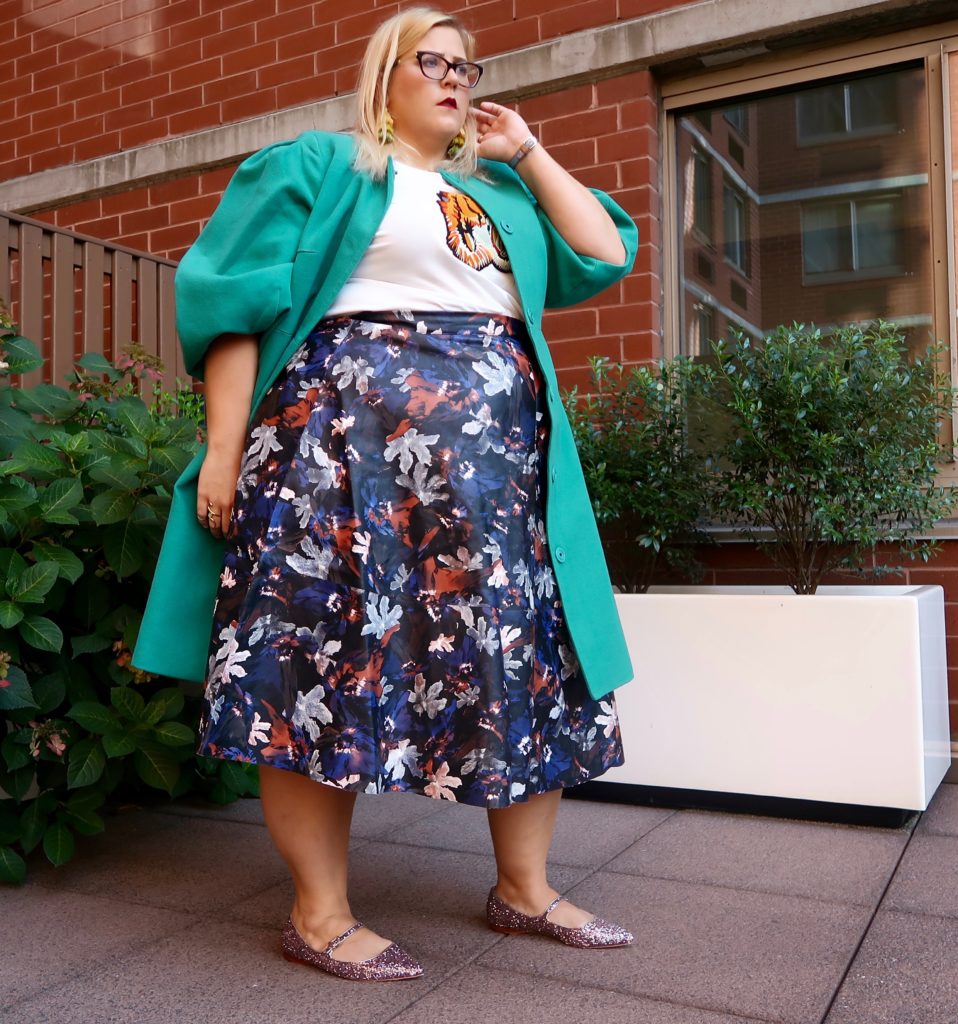 On some links I earn affiliate commissions that help support my blog. 
Save
Save
Save
Save
Save
Share the love... and this post!