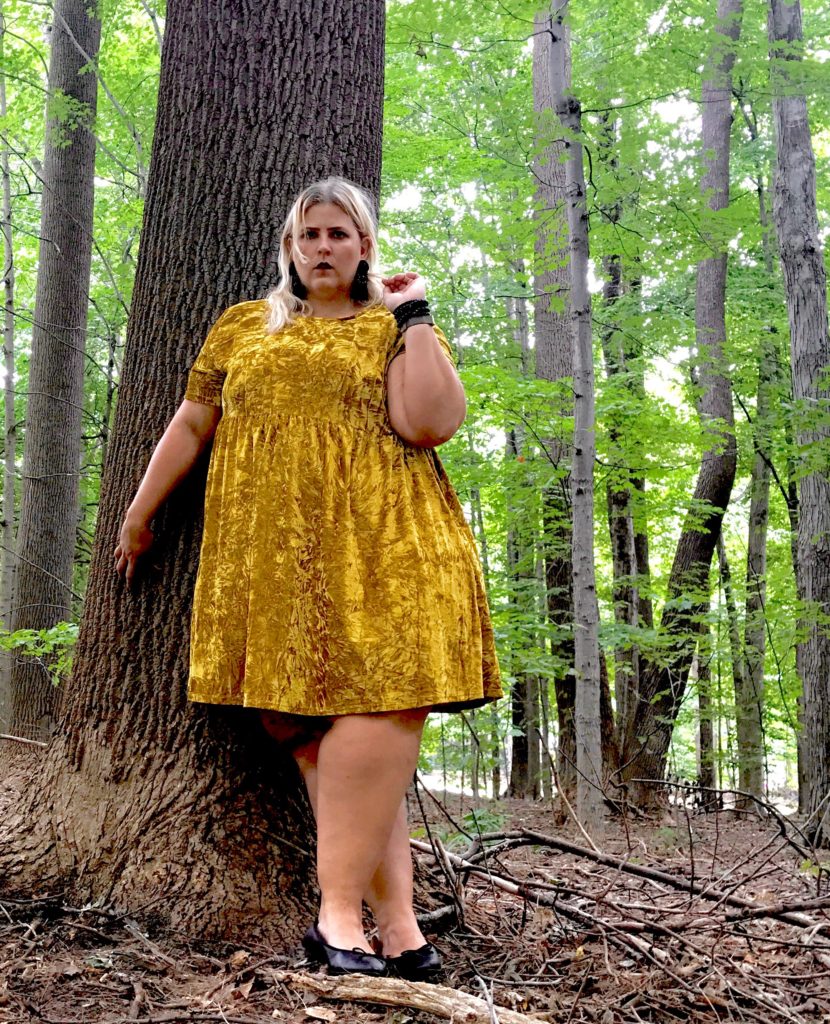 My Dad is a napper. He needs his 2 hrs of midday down time to survive until his rebellious 10pm bedtime. So while home, I find myself confused as to how best use 2 hrs of silence. I by nature am not good at being quiet.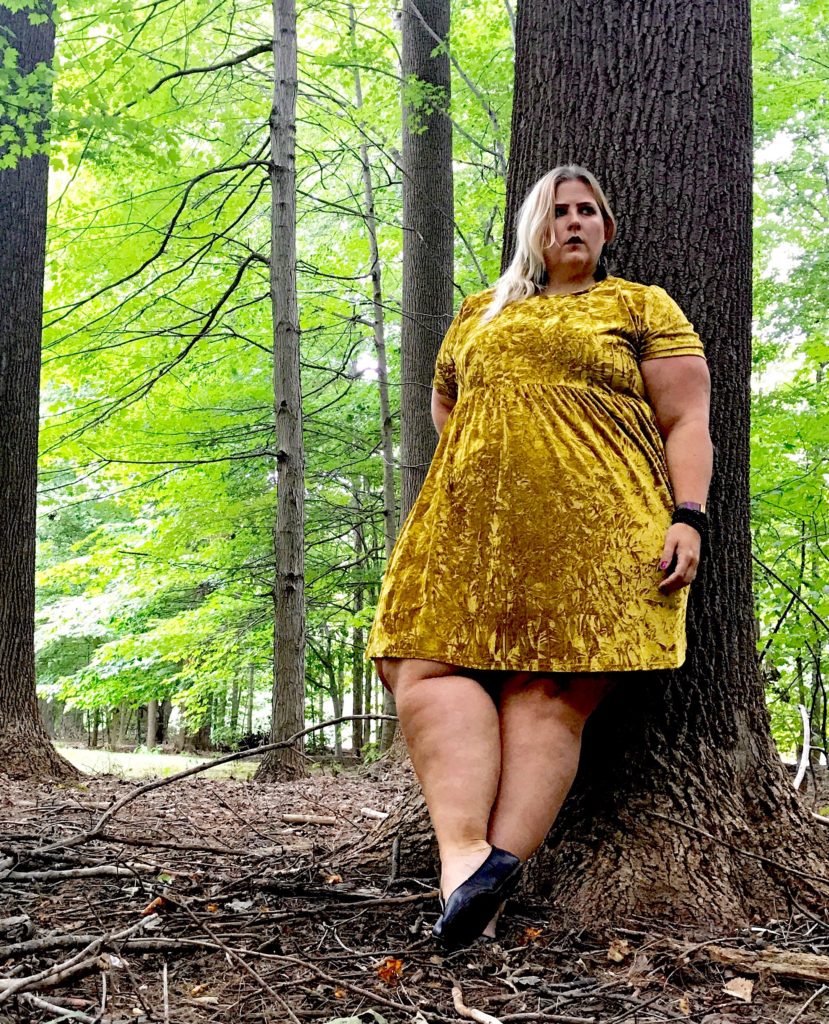 So today  during the allotted family siesta time, I gussied myself up and traipsed off into the woods behind my house. I have blogged a look in awhile ( oops!) and this seemed the perfect excuse.  I played in these woods as a child, now I was playing in them as an adult.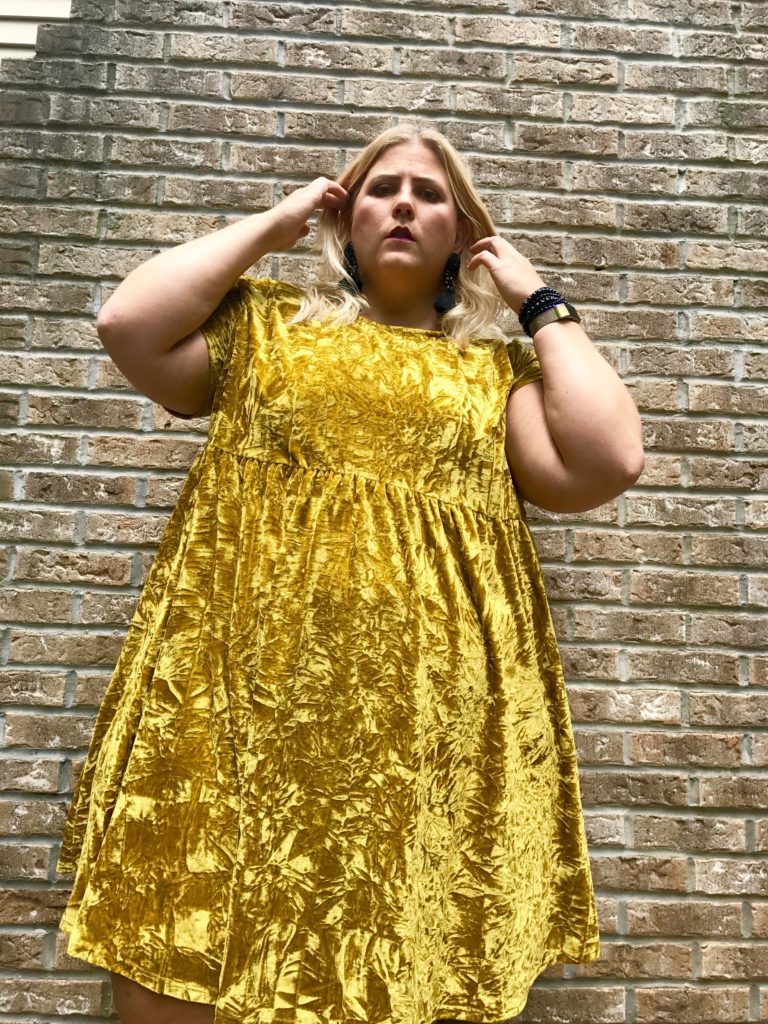 My mustard yellow crushed velvet Asos dress was an impulse buy that I will never regret. While oversized, it still manages to create a great shape. I'm not drowning in the dress, nor do I feel the need to belt it to give it some type of curve. It's simply awesome.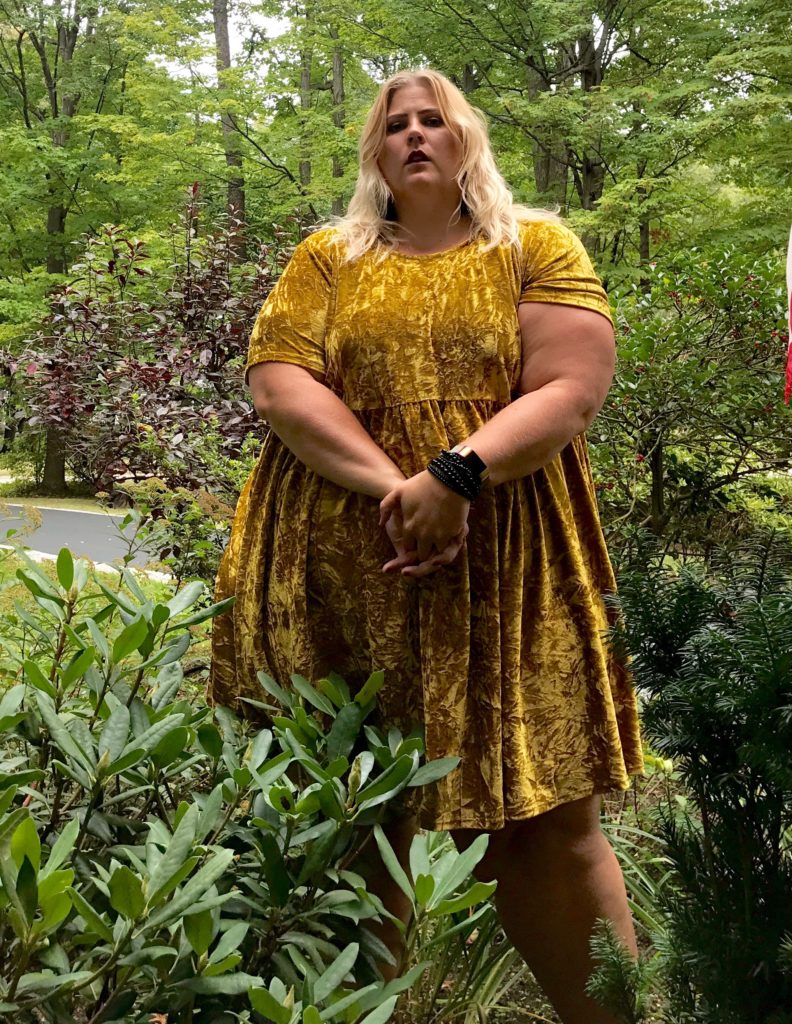 The shoes are by Sam Edelman– they make my favorite ballet flats- and I just purchased this pair today from the Nordstrom Rack. If you've never been to the Rack it is the place to get bigger sized shoes on a budget. Worn with my favorite pair of amazon tassel earrings , a few black beaded bracelets and bold berry colored lip– I am declaring myself the coolest nymph in the forest.  Well, probably the only one, but who's really counting?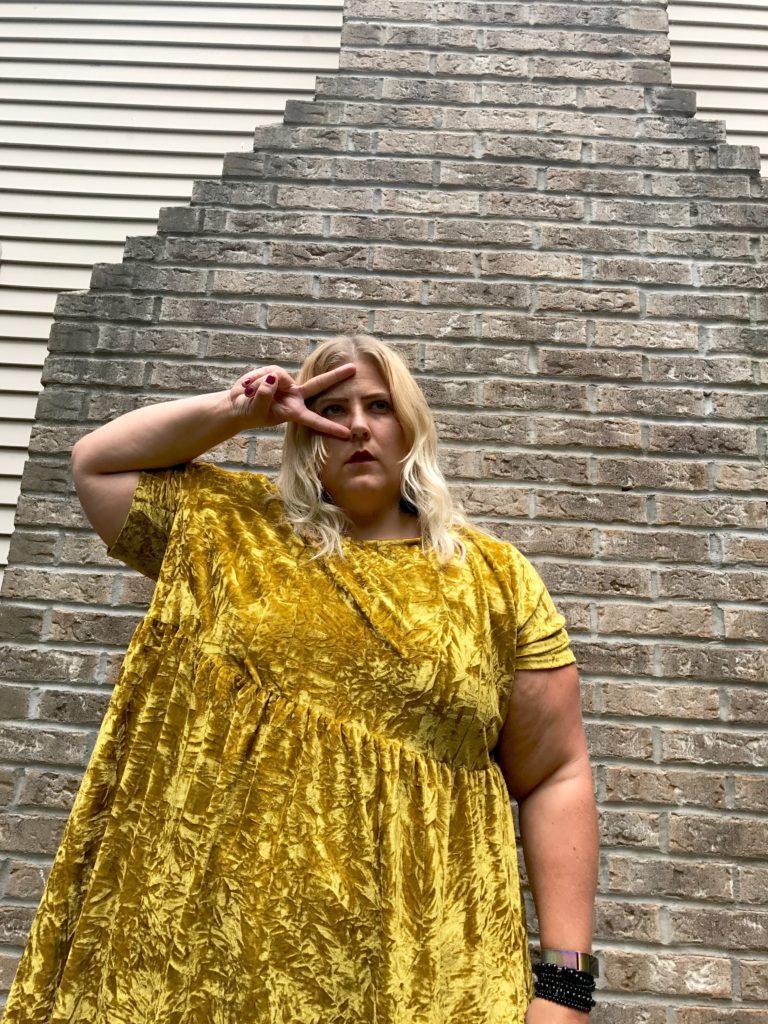 On some links I earn affiliate commissions that help support my blog. 
Save
Save
Save
Share the love... and this post!