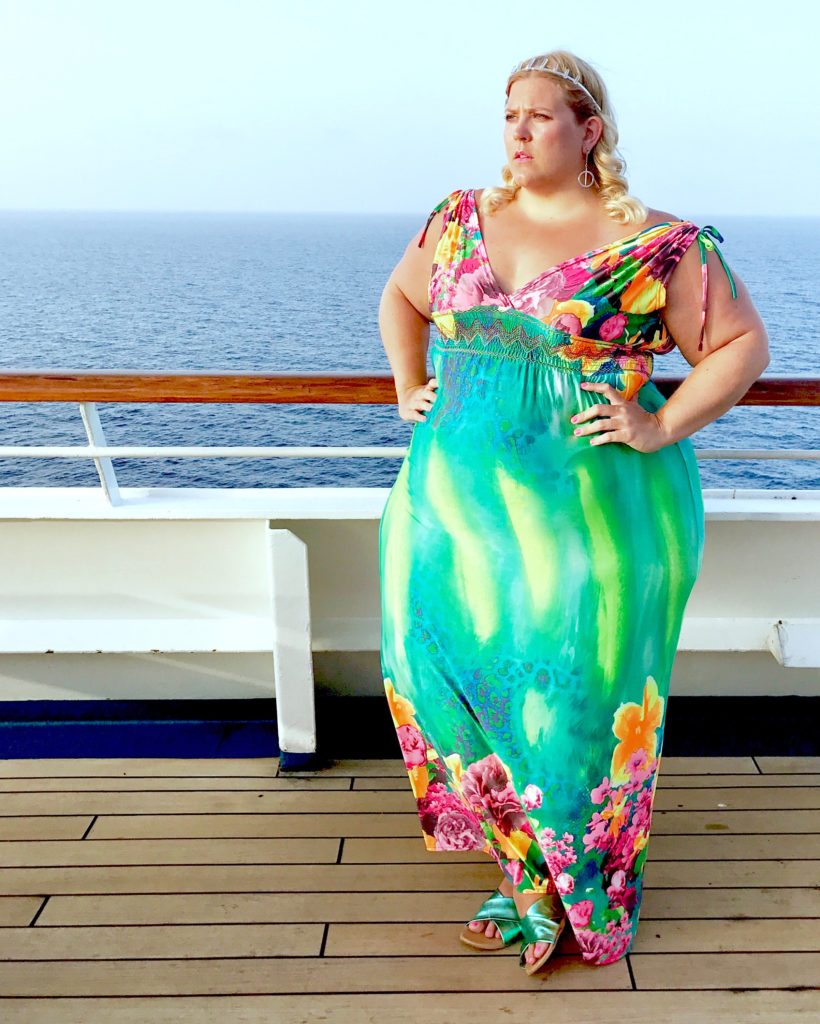 This dress has been my go to vacation dress for years. I mean obviously a neon, yet some how not tacky, under the sea inspired wonder dress is timeless. I found this stunner on Amazon and from the moment we hook up it's been love. This dress is a unicorn, somehow managing to be flattering, comfortable and cost under $20. Budget friendly babe-ly-ness? Sign me the eff up.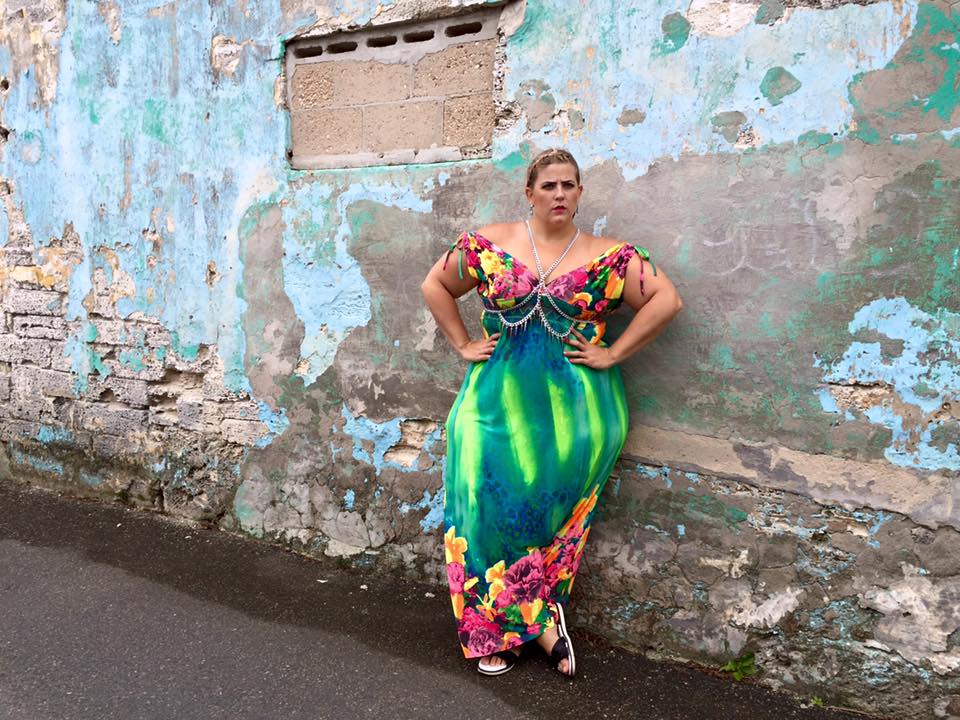 This is not an advert, no one paid me to put this dress on blast. It's just legitimately one of the best purchases I have made for my vacation wardrobe. And it's been with me to to Bermuda, Hawaii, Jamaica, and now a cruise and survived. So not only is it amazing, it also holds up. Today is still looks as "fresh and clean clean" as the day I freed it from it cardboard cage and plastic straight jacket.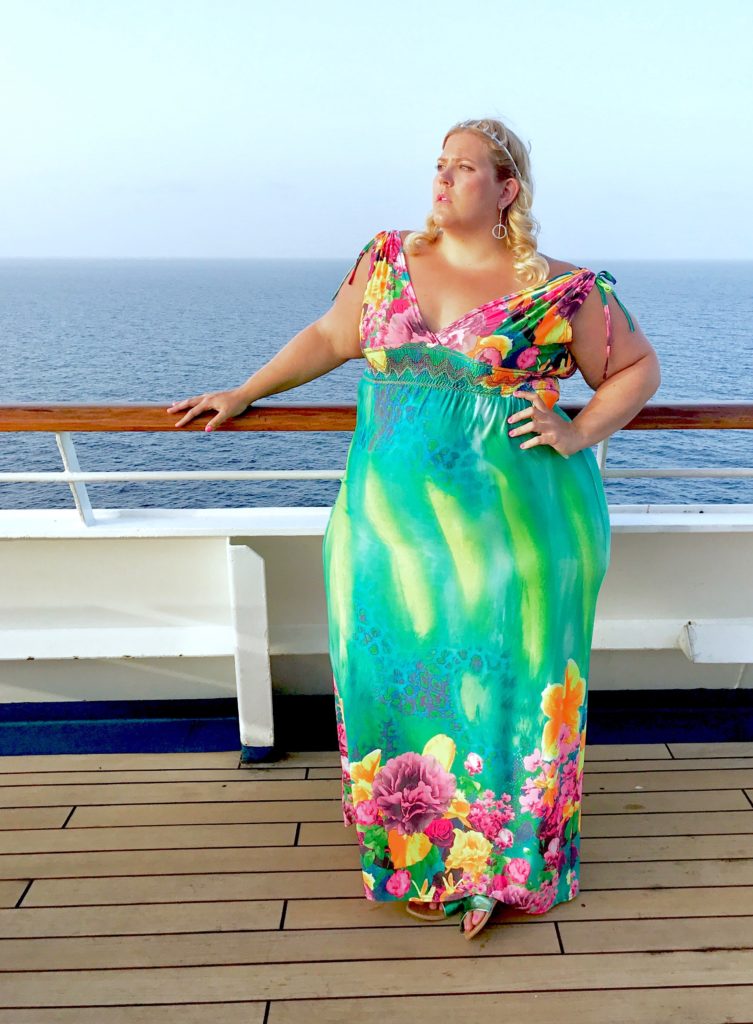 Now let's talk about these shoes- GREEN METALLIC!!! You swab something in a little sparkle and suddenly you've got the comfort of pool slide hidden in the package of the next greatest trend. For a whopping $21, these slides have been my main jam this summer.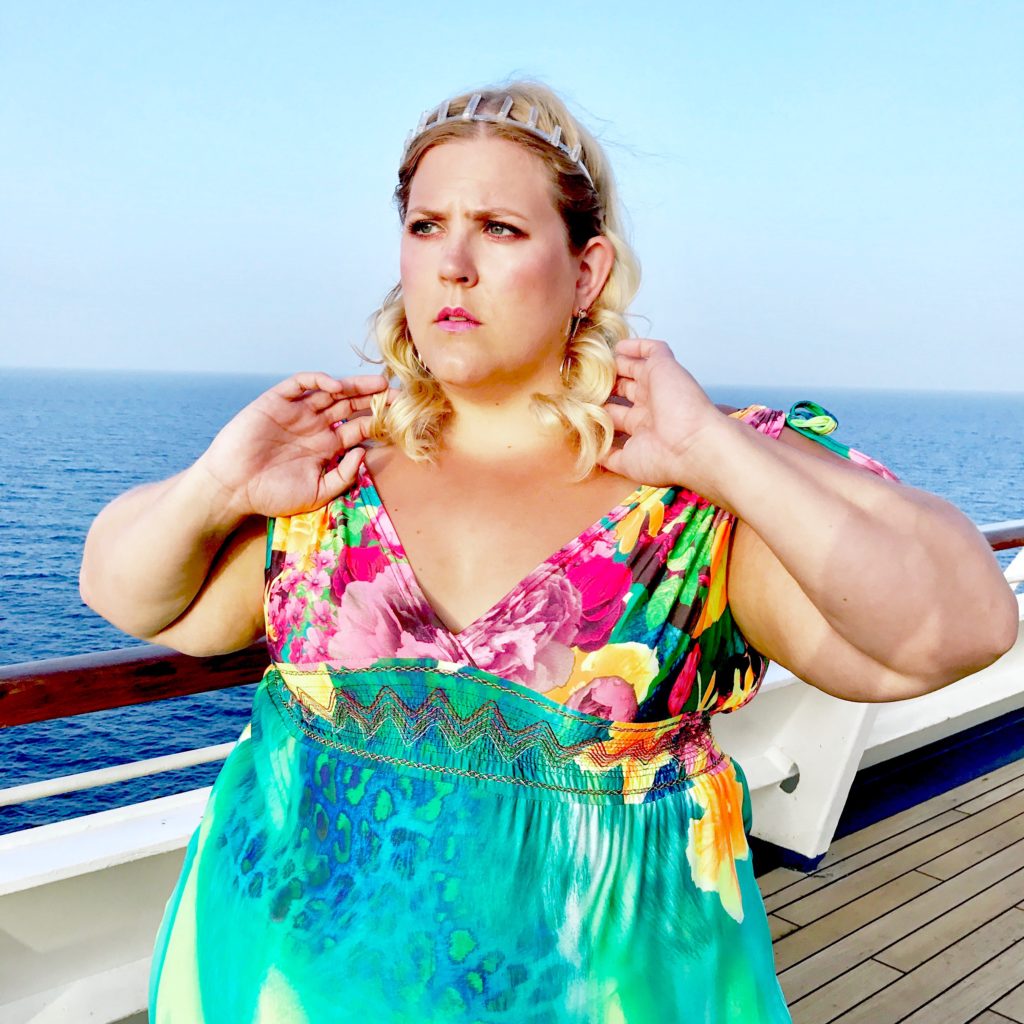 And of course no metallic under the sea boss lady queen look would be complete without a tiara. I found this rock crystal "mermaid crown" from favorite secret accessories store- Five Below. For $3, I was gone with the ocean flow fabulous. Five below is birck & Mortar only, so you'll have to drop by a nearby location to snag one of these beauts.
On some links I earn affiliate commissions that help support my blog. 
Save
Save
Share the love... and this post!