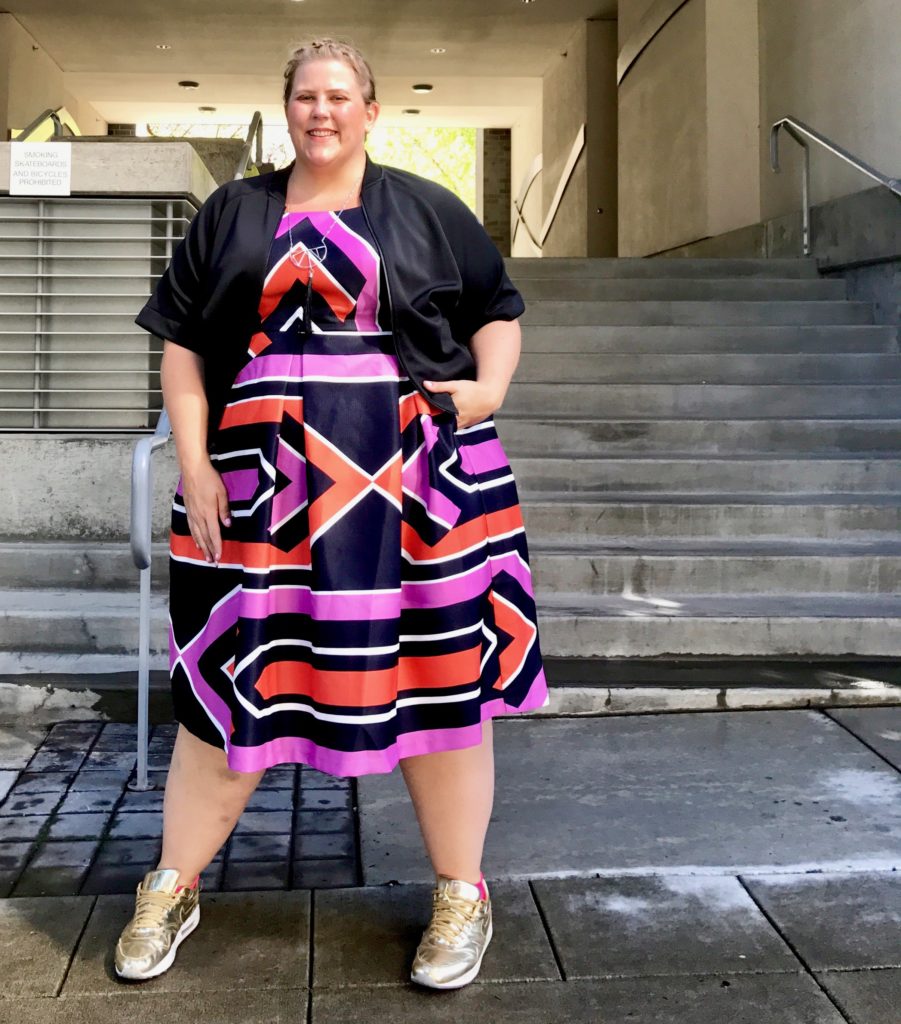 Athleisure wear is comfortable. Athleisure wear is cute. But athleisure wear is not work appropriate… or is it? I challenged myself to define a new fashion class.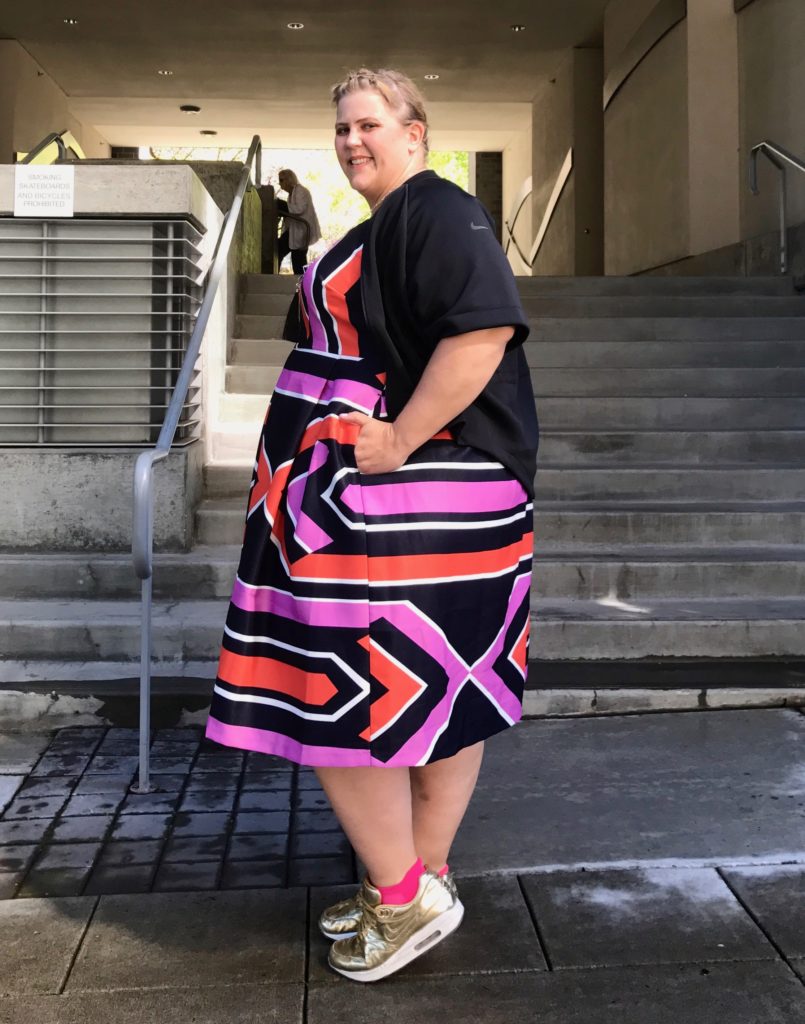 Call it busleisure, workletics, jobsport or whatever other quirky new age name you want. I will simply call it comfortable at the cubicle, wearable at the water cooler, and baller at the board meeting.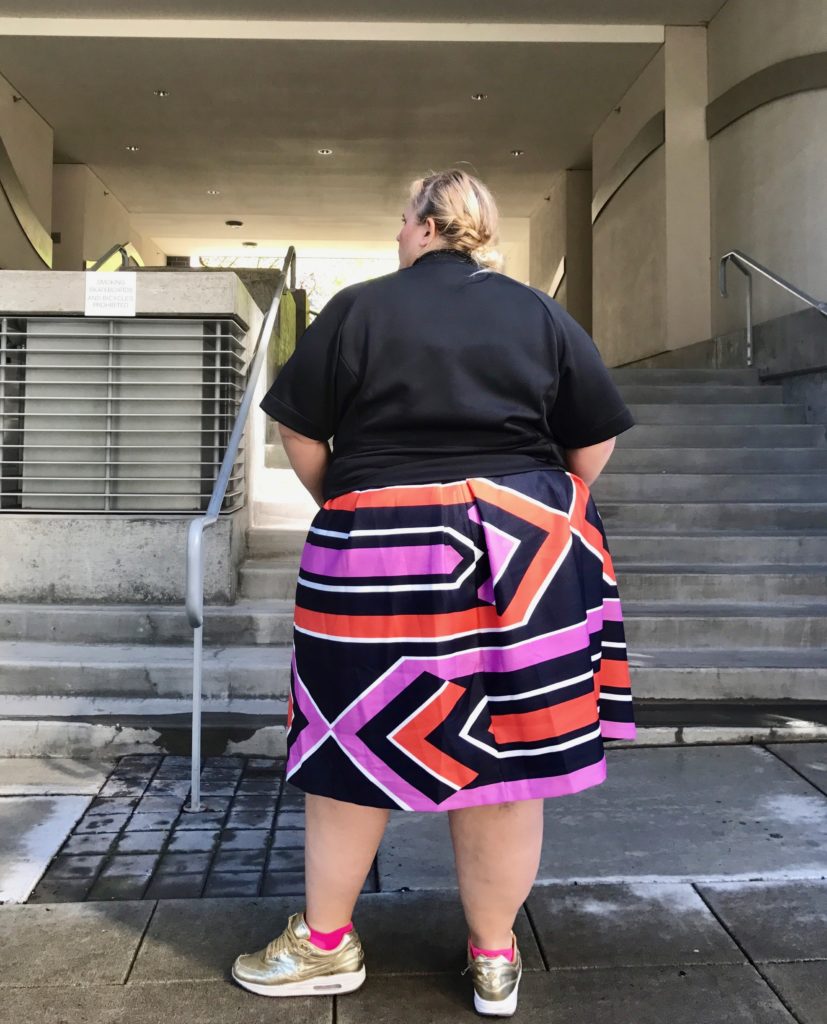 This look perfectly encompasses the merger of my business and sporty self. The dress is a structured, funky yet, classic business look from Eloquii. However, instead of a predictable blazer I've paired this stunner  with a kimono style cropped work out jacket from Nike (no longer available, but I like this alternative).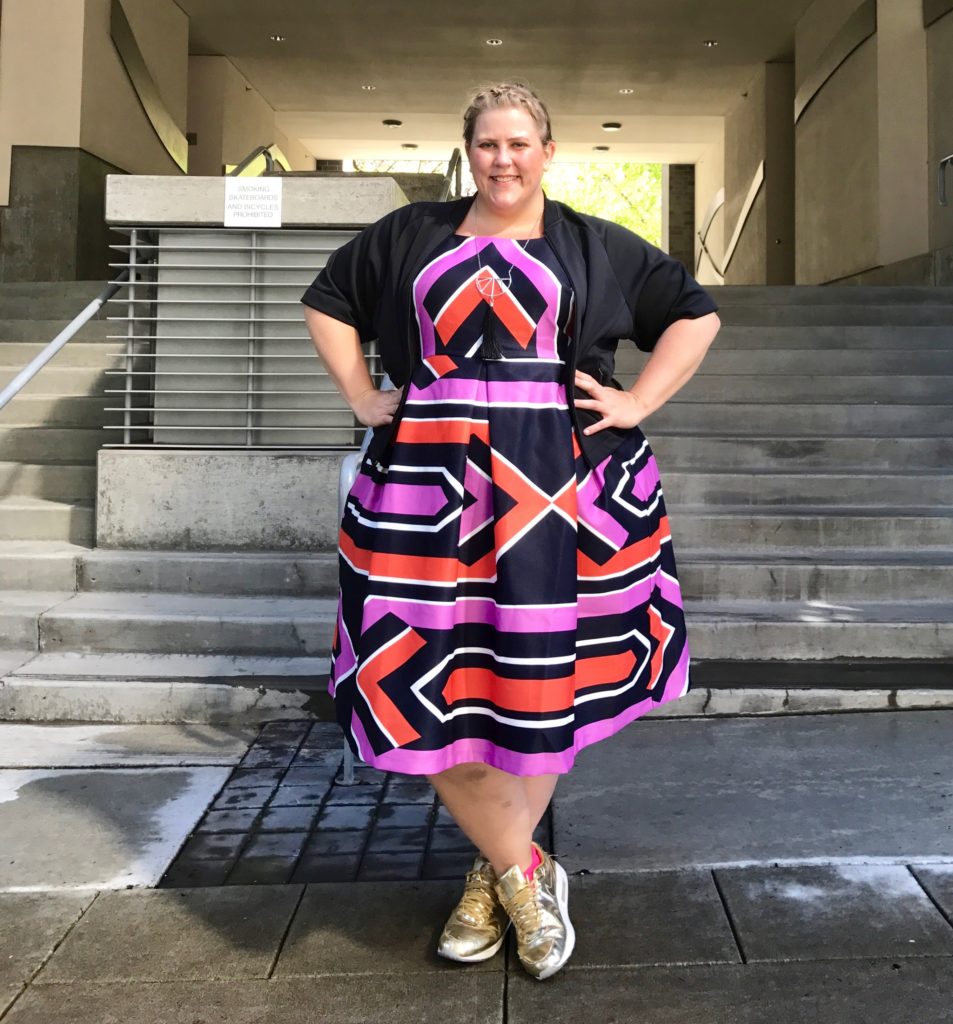 To add a little more oomph to the look, I paired this fashion knock out with my favorite necklace from my home girl Nina Berenato and my favorite gold as eff sneakers (also from Nike, no longer available but here's an alternative).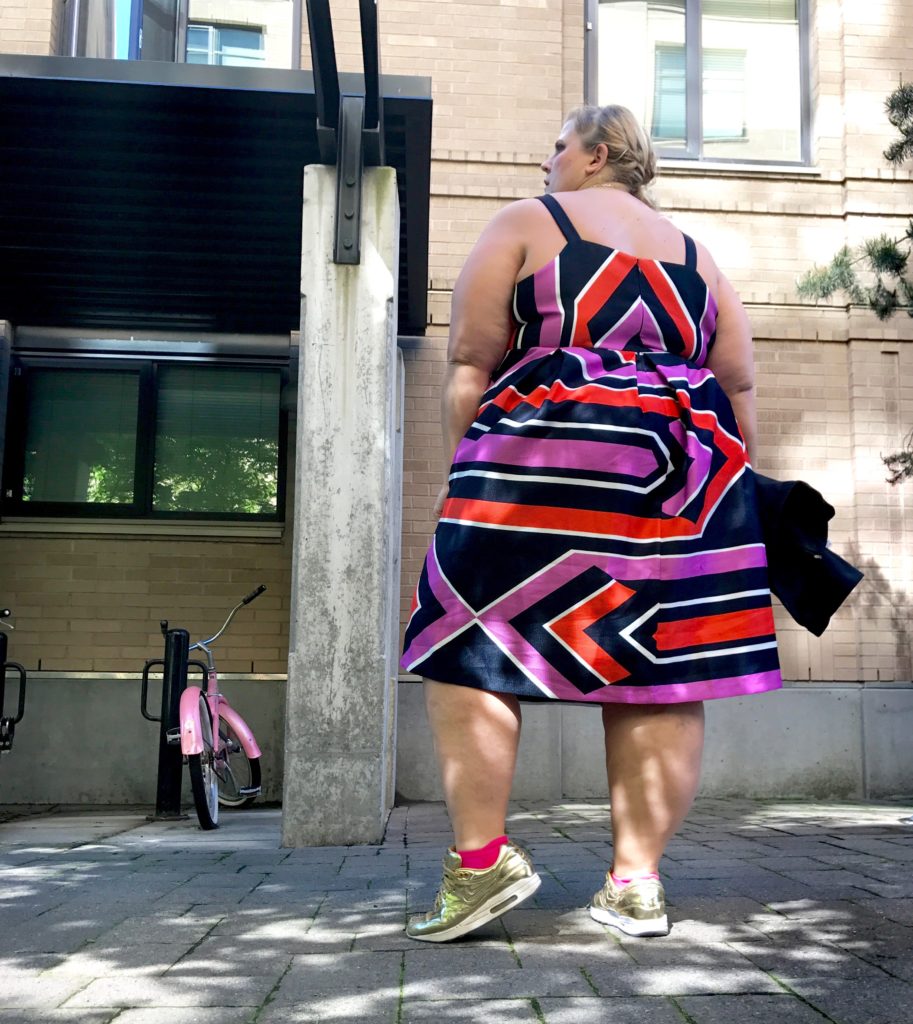 The result is style that make you wonder- just wear is this girl going? She's going to run the world, sir. She's going to run the world.
Share the love... and this post!