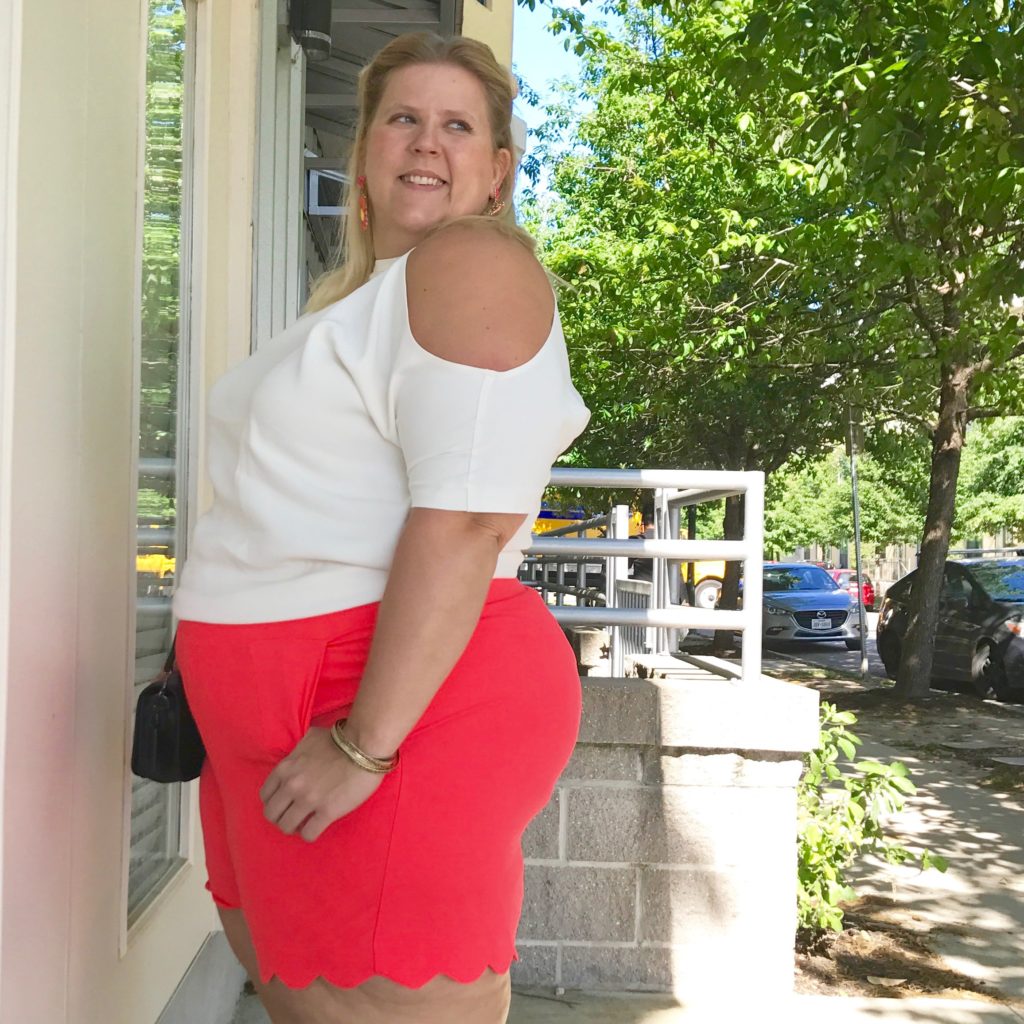 When it gets hot, I don't like wearing anymore on my body then I physically have to. So I pretty much give up all accessories, except for bold earrings that dangle away from my body and provide absolutely no extra heat.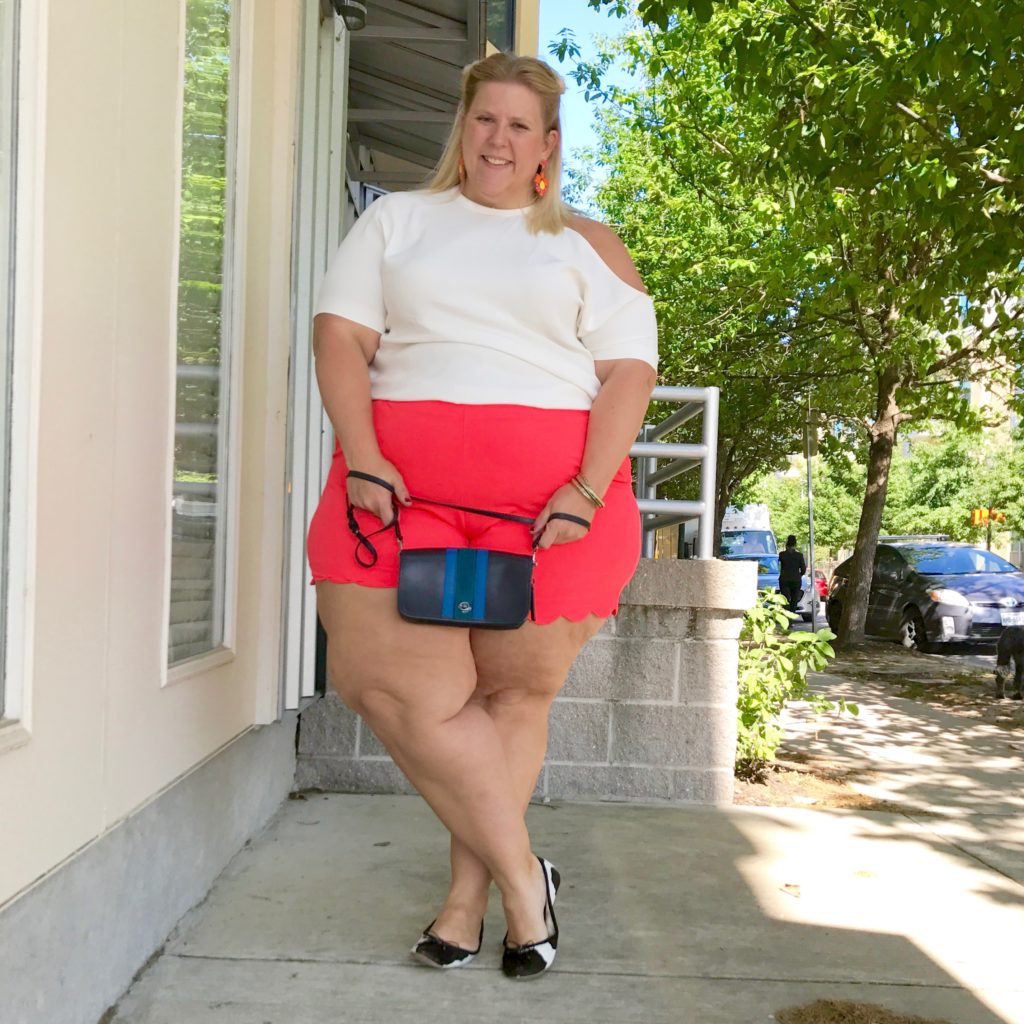 I also say goodbye to most my make up. I basically commit to an entire season of waterproof mascara that's proven itself to me that it can handle my excessive forehead sweat. Because by the time summer hits, my hair line is like a salty sprinkler or body fluid grossness. So when I shop for Austin's 9 month summer, I cherish little details. Its the little flourishes that make something basic special; I can wear something light and airy but still feel fashion forward and hip.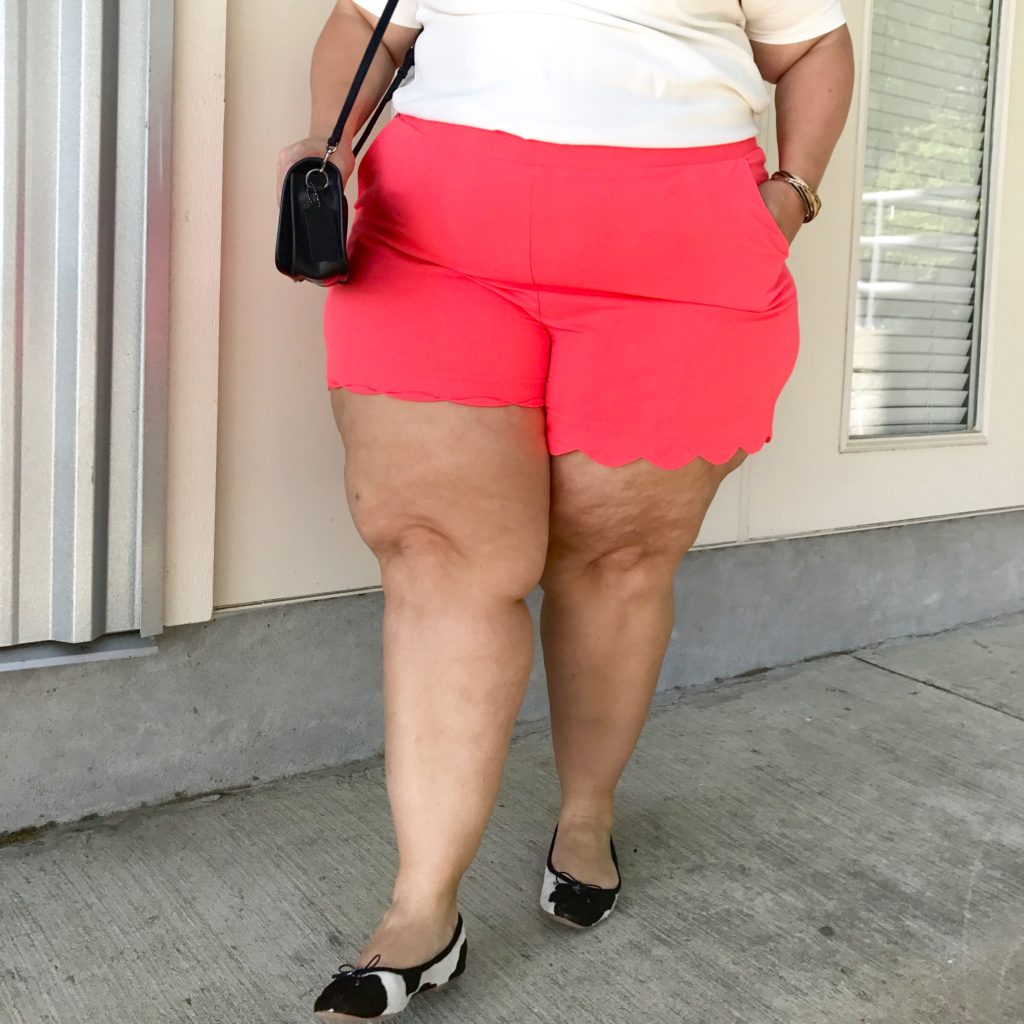 This look is the perfect example of this fashion shift. The scallop edge on these shorts from Torrid add a playful and happy twist to a basic ponte bottom. Also, they don't show sweat, which is good because only Billy Madison can make looking like you peed your pants cool. The top is from Universal Standard and is beyond luxe. The fabric is butter and light, while also structured and crisp. The shoulder cutout gives just the right amount of pizazz, while creating an oddly useful vent. Get in here breeze… Get. In. Here.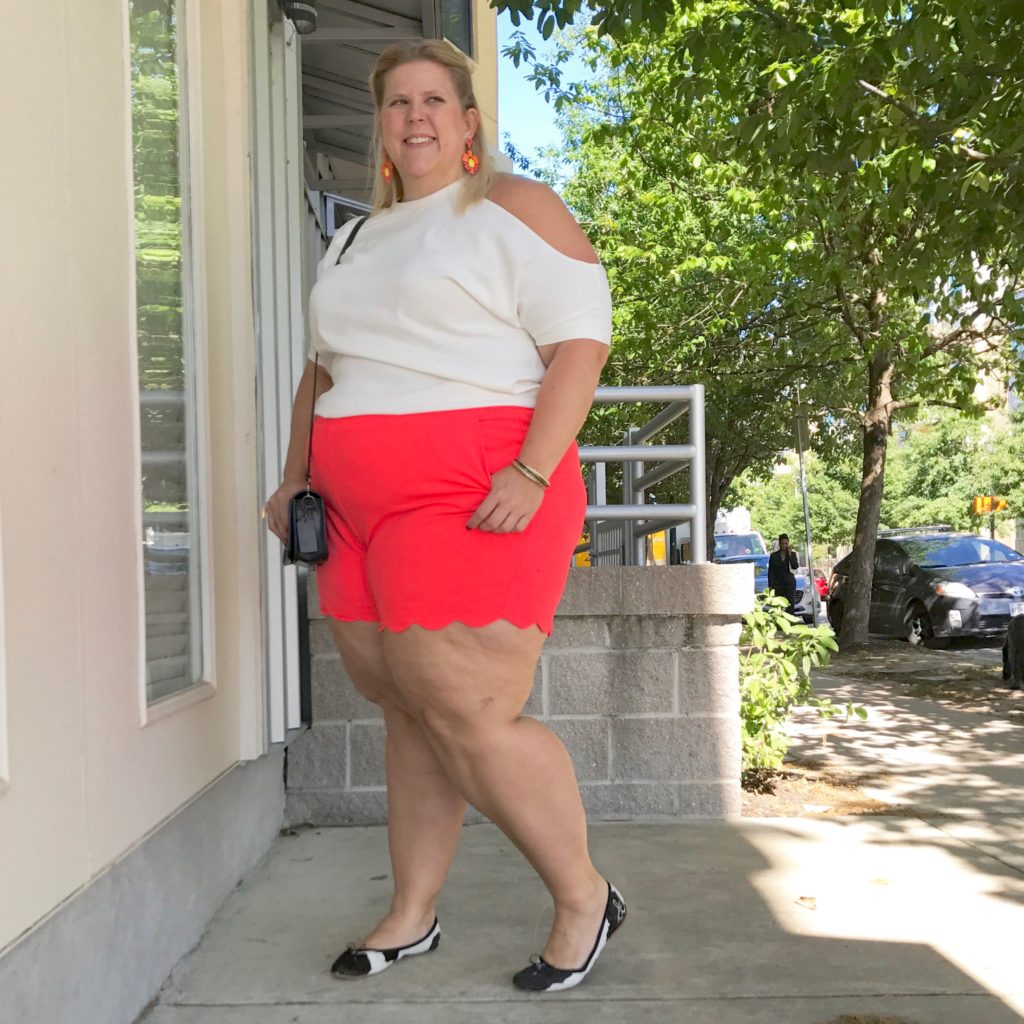 True to my typical spring swag I busted out these amazing colorful earrings I found on amazon while I was a lil tipsy. I wore a pair of fun Sam Edelman flats, relying on the print for flair and the style for comfort. There not available anymore, but I like this alternative.  Last I lobbed on my vintage inspired coach bag and a random few bangles and I was ready to run errands like a sunshine-fueled goddess.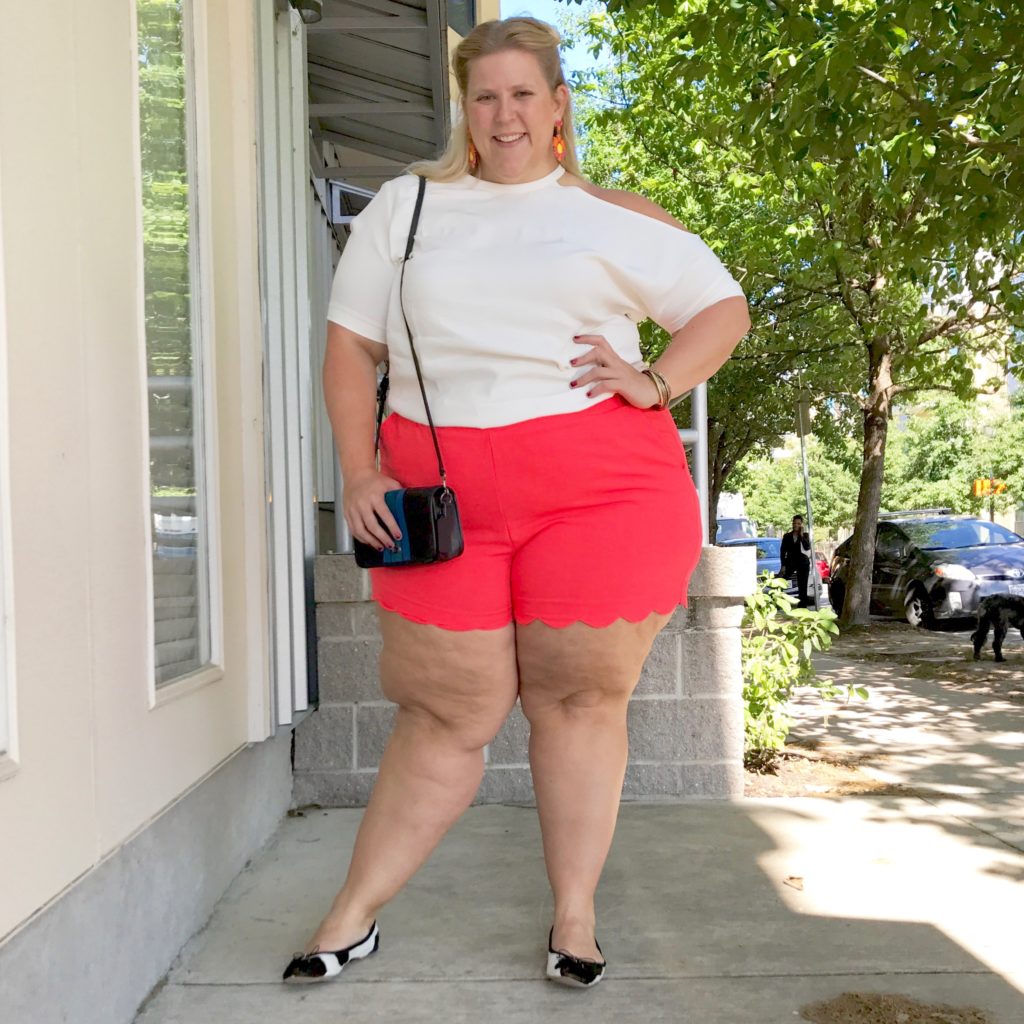 Save
Share the love... and this post!