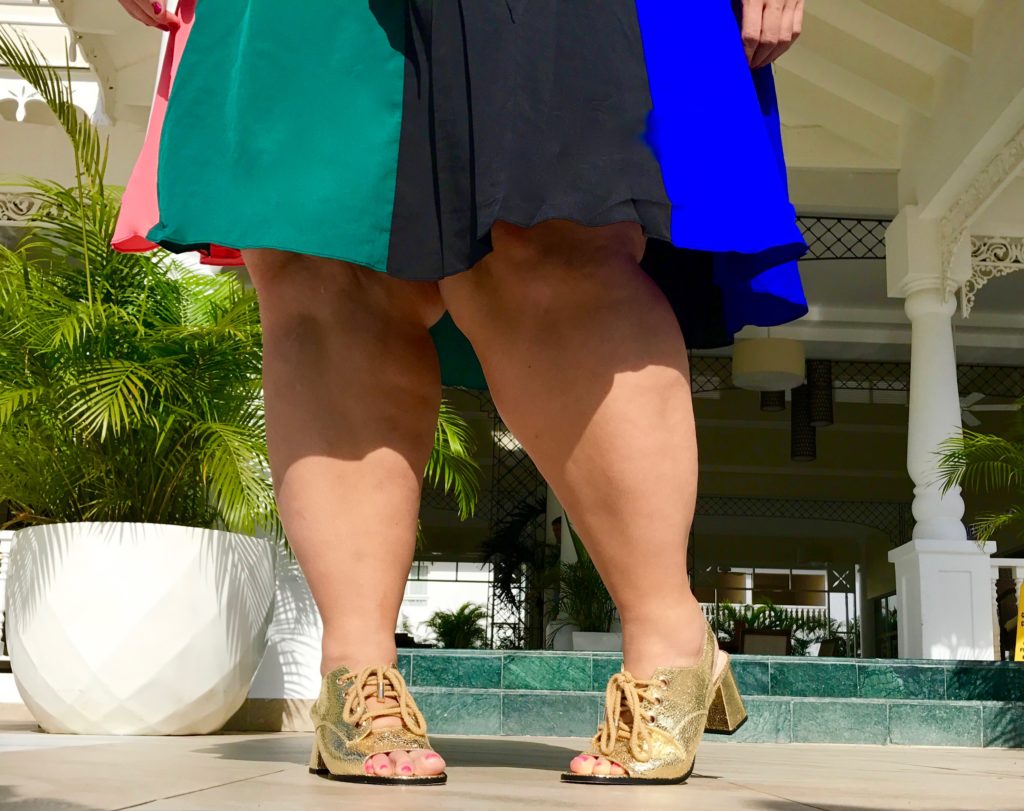 So today I was like, New Years, what up? I should look at what's kicking around in the sales section and maybe save me some monies. However, what I saw on those perfectly composed pages of HTML and color made me very confused. There were plenty of pieces on sale that I not only owned, but LOVED. And many of the items where my initially reaction had been all like "meh, I mean if I had to," were sold out. I guess I truly am an oddball- even in my fashion choices.
You should really own this dress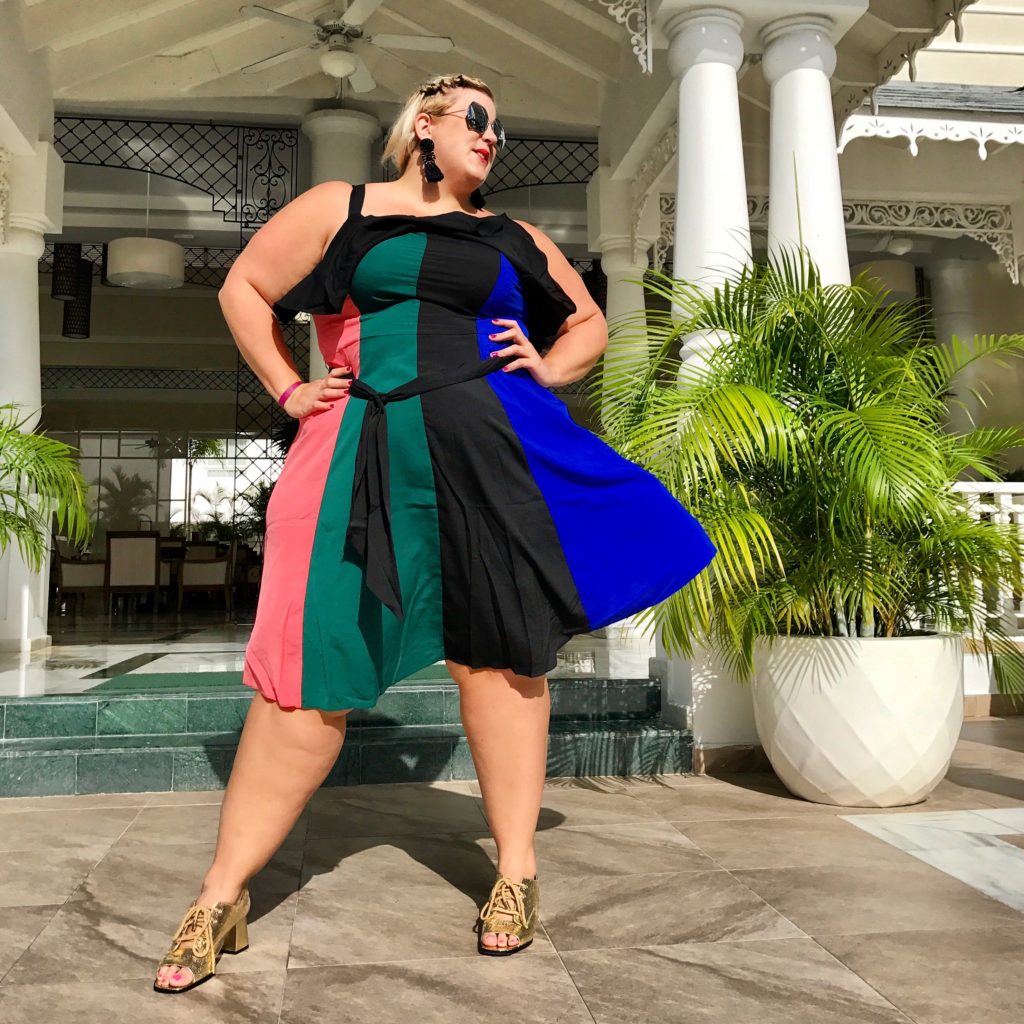 However there was one dress- this dress – that I was literally angry it was not sold out. Because this dress is magical AF and every women should own it. I'd also like to start a petition, lobbyist conversations, and a dramatic sit-in that drives for the change the world needs…. this dress is several other colors, prints, and textures. This dress is a mythical unicorn of fashion and every lady should own it. Lets have a quick chat about why.
Magic dress powers explained
Before you begin to give me side eye and be all judgey- let me justify my extreme adoration for this dress. First and foremost, it's comfortable, flattering and fits well. This will likely be true for most shapes, based on the cut of the dress. It's universally flattering and blah blah blah. That's the boring, expected perks of a well made dress. Now onto the exciting bits. You don't have to wear a bra. Nope, you don't.  You can let those melons jiggle and enjoy the breeze that wafts nicely through that breathable fabric. Thanks top ruffle! I don't have a bra on in this photo and magically flat chested me looks like I have boobalas and that they are lifted and separated by an over the shoulder boulder holder instead of their true situation- free balling in the Caribbean.
Outfit details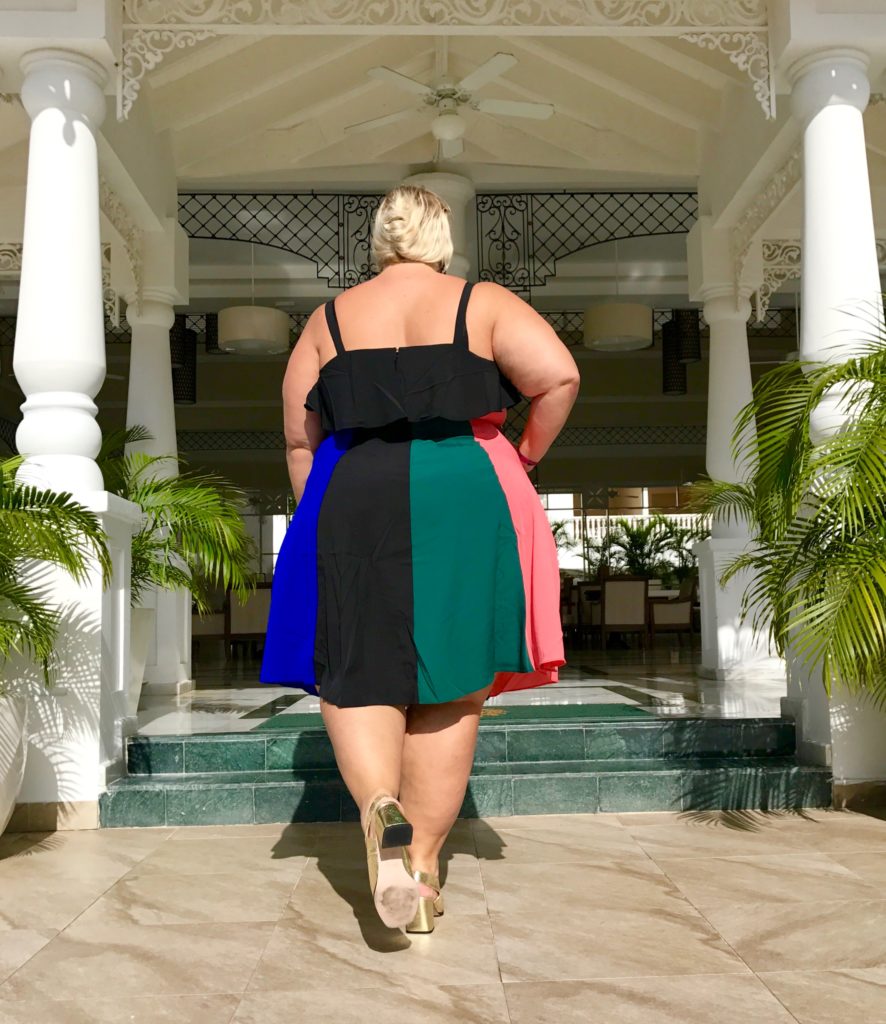 The gold lace up shoes are from Asos, and the mid block heel makes them perfect for traveling; they're easy on the feet. The oversized black tassel earrings
  (which are surprisingly light weight) and the hexagon sunglasses
are epic amazon bargains. And of course this amazing patchwork of sex appeal in dress form is available from Eloquii clearance, is under $30 and still available in most sizes.
Share the love... and this post!