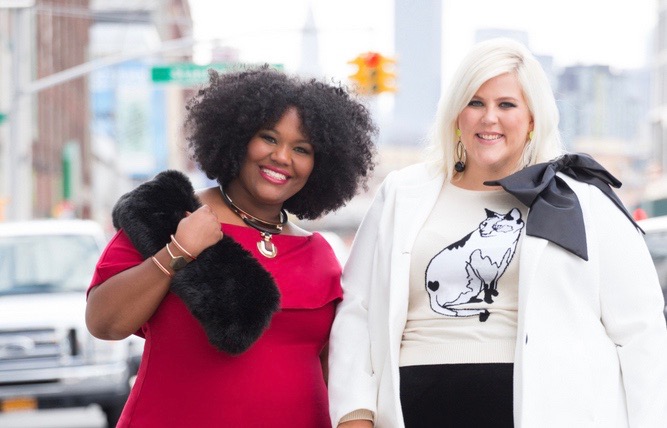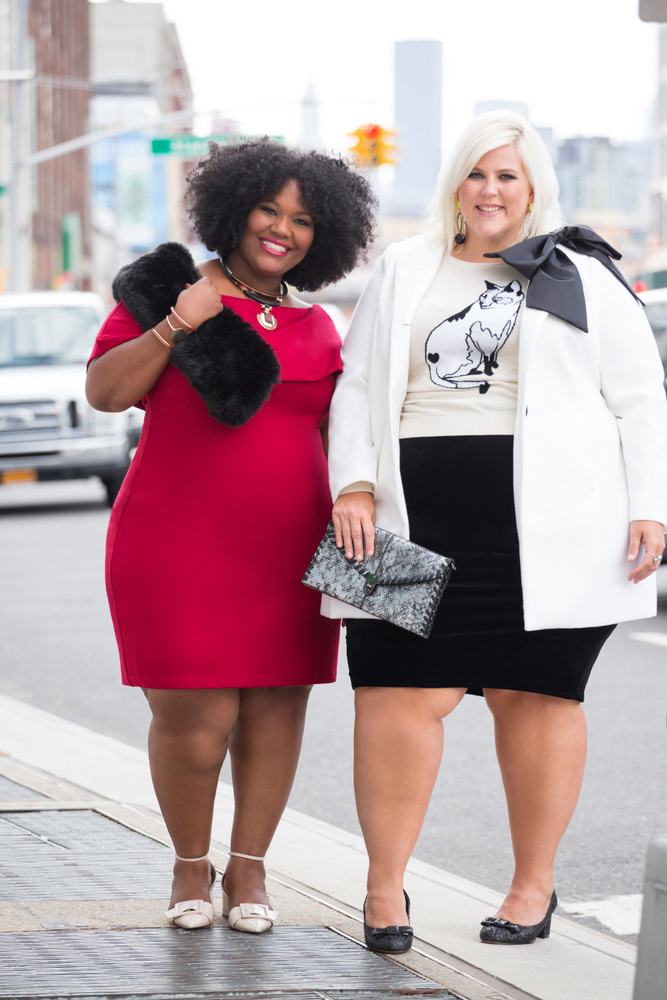 If you told me that in my early 30s and wearing a confusing and non-standard sizing of any where from 18-22 on top to 20-26 on bottom that I would be a model, I would have laughed at you right in the face. But here I am. A super pear model for Eloquii's Viola Fit. The viola fit is built for women with hips 1-2 sizes larger than their waist. Basically clothing designed for us big booty cuties- destroying pant gaps and social norms at the same time.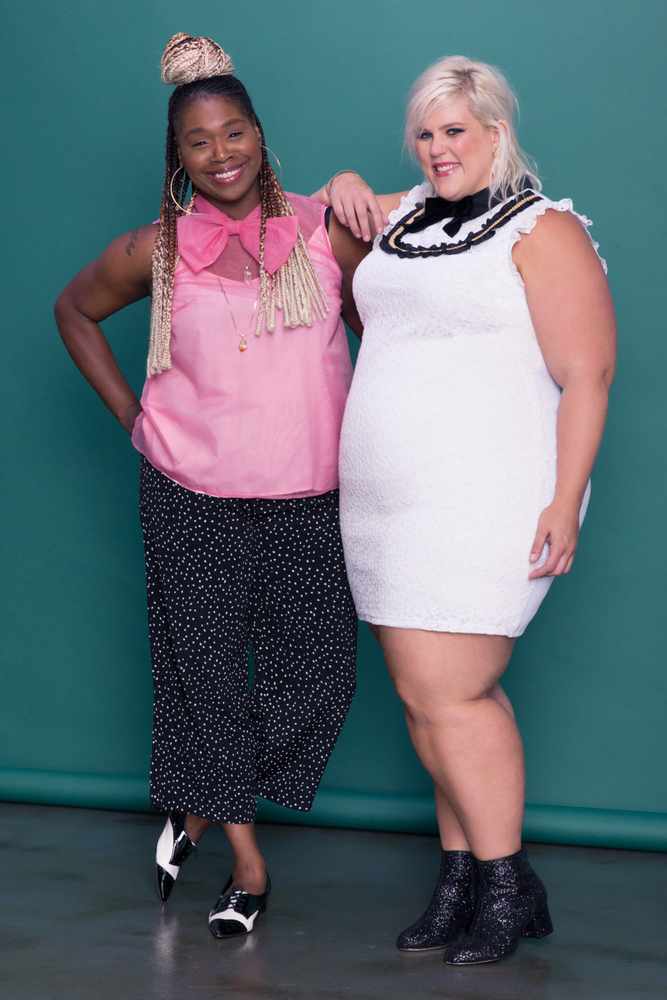 Our stylist, Tiffani Moore was absolutely lovely and made sure we were in things we felt comfortable in and loved. Which is evidenced by my now personal romantic relationship with this white dress. Also, it should be noted that Tiffani has some sweet sweet jams. This girl has a knack for fancy model dress up playtime mix tapes. Wait it's 2016- playlists.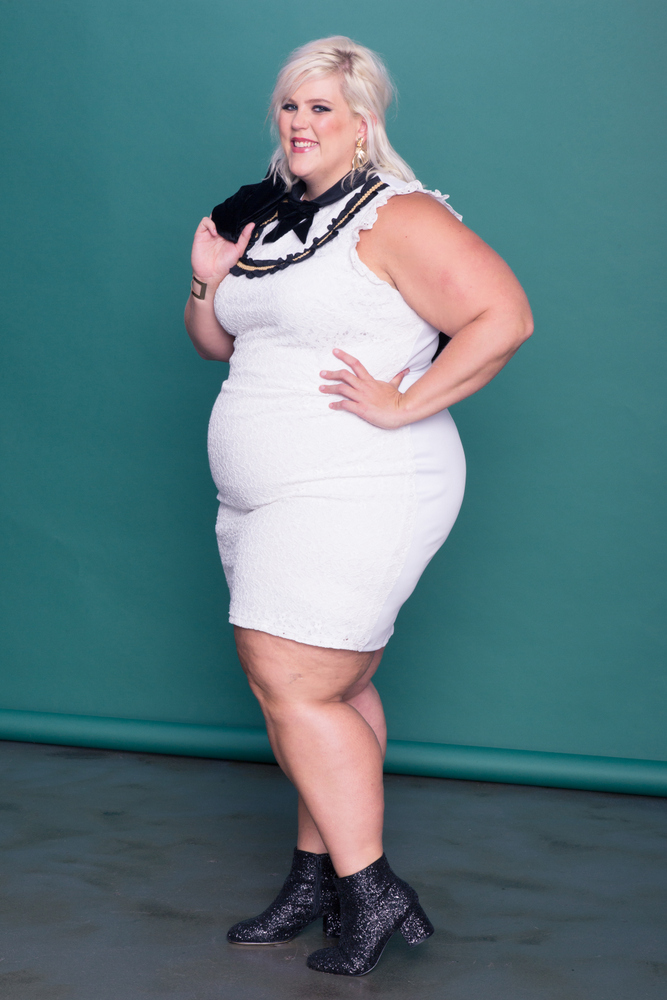 I never thought I would be a crazy cat lady (I'm more of a dog woman), but this look nearly converted me. I love the clash of cream and white in one happy combination that just makes me swoon. Also bows, bows all types of bows…..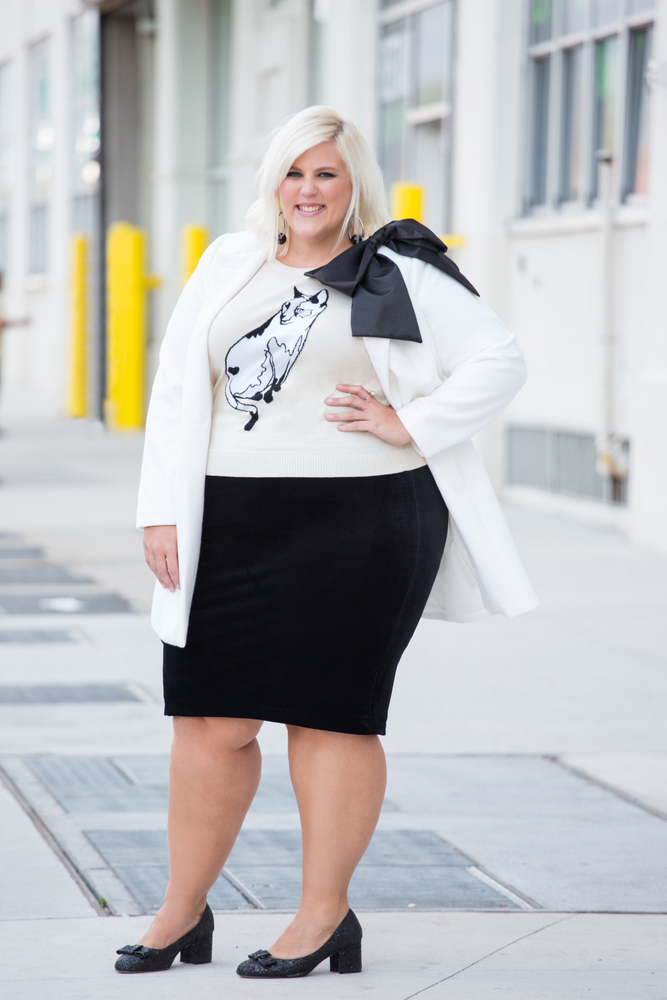 While wearing this pink dress I kept announcing myself as the plus size Elle Woods and trying to steal one of the office dogs to pose with. As cute as I was, I suppose a large women lumbering at you with greedy eyes is not the way to get a small dog to nuzzle you affectionately in front of a camera. I should have brought chicken. They would have loved me for chicken.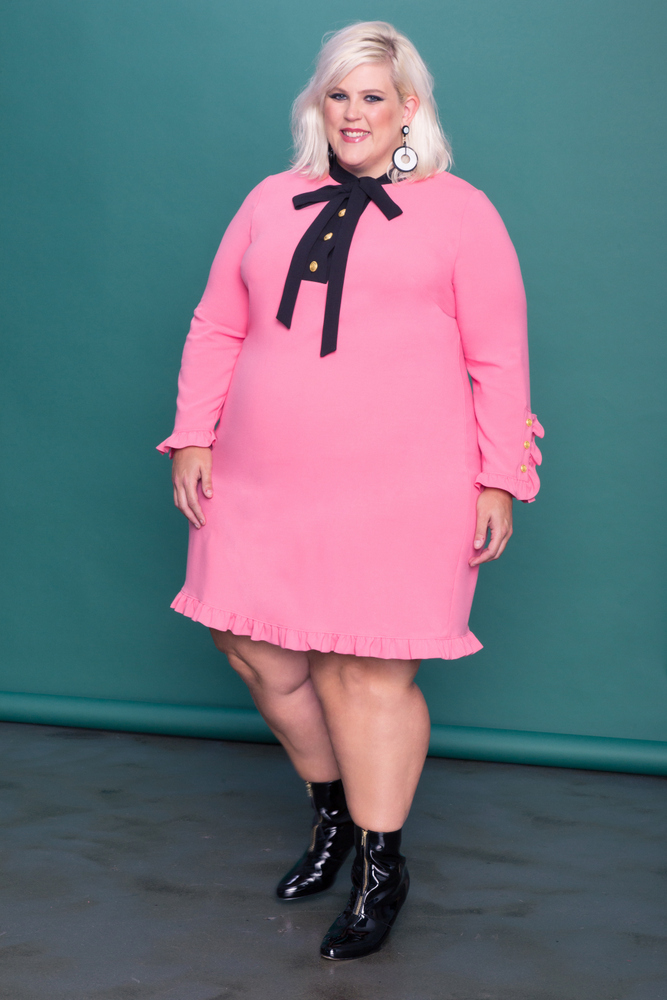 Overall I had some much fun at the shoot and I am so proud to be part of something that is so needed in the plus size fashion world. I've often sat an wondered if I would ever find a brand that cuts clothing for my body type or whether I would be forced forever to make it work with a wardrobe made of separates, belts and other camouflaging techniques. I feel like I finally have a brand that understands me and the millions of other pear shaped plus sized girls' struggle. And their doing something about it in a major way. Blouses? Bodycons? Pants? When has a brand offered more than a few pair of pants in a pear cut? Never before today. Super pears of the world rejoice.