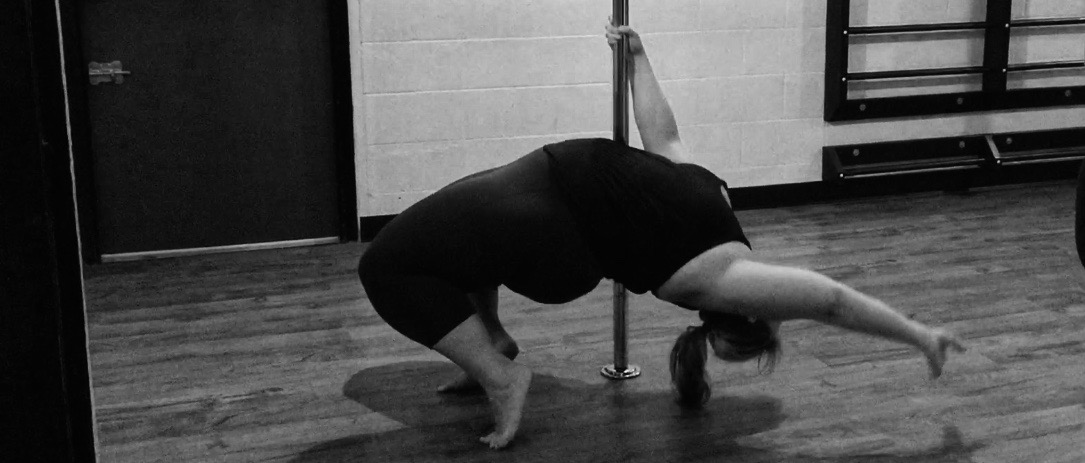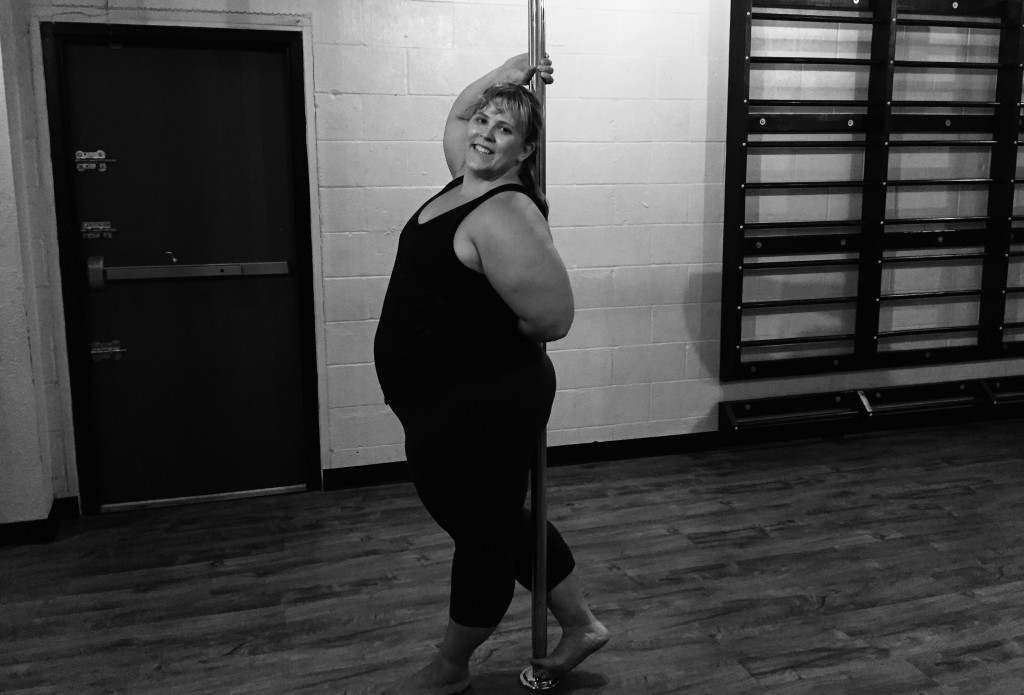 So when I made my life list eons ago I snuck on there something I thought would finally give me the va va voom I was missing. Pole dancing. See what I didn't know then, but definitely know now, is that sexiness isn't a dance move. It's confidence in who you are and trust in your body to express how you are feeling. So if you're feeling like a sex cat in heat, you're body is going to radiate sexy like it's holding a neon sign that says "this girl needs to man to worship her."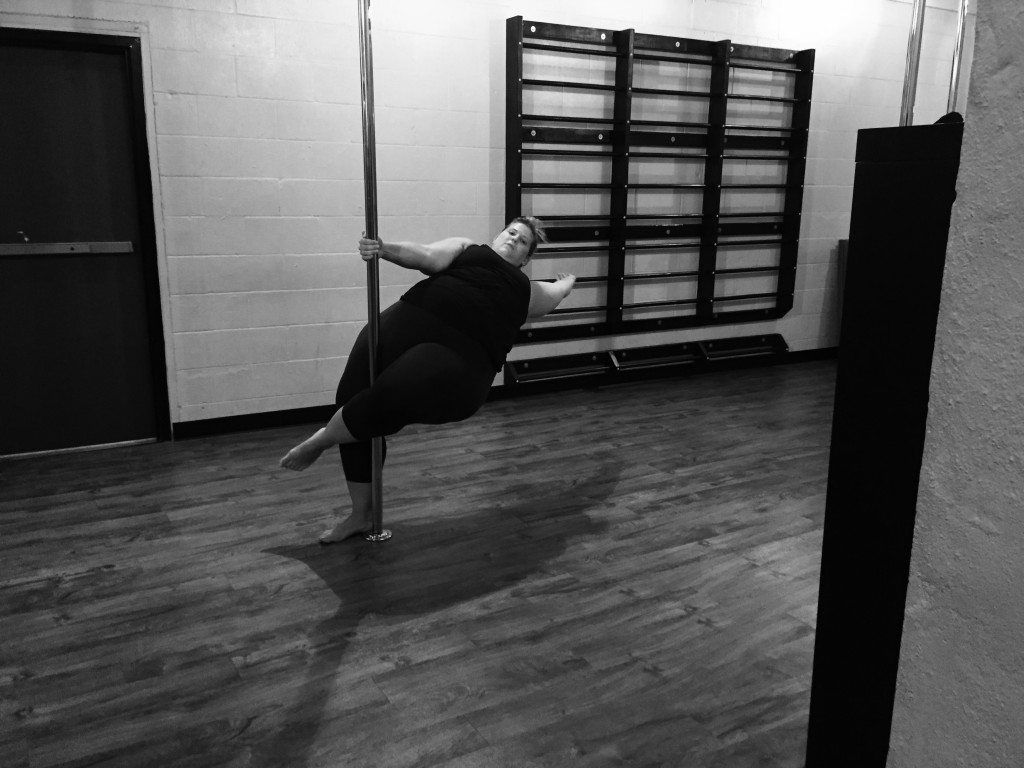 I put these images in black because they feel like they should be. I mean when I think of sexy french burlesque I think of black and white and corsets. Sister child has a straight policy against underwear posts- that's a really long and possibly really heated debate I shall spare you from today- so no corsets for you. However black and white filter? I got this.
Pole Dancing was surprisingly plus size friendly. I didn't feel like I was exhausted after class and I feel I learned some new erm * cough cough* useful moves for my non-existent life partner to enjoy. I can now crawl like a sexy tiger, go down a fire man's pole like I'm J LO pre-record deal, and have learned how to close out a routine like a fine as freak fantasy female  and most importantly "collect my money." You know with this booty, the money collection part would likely take forever.  I was surprised that as I finished that the others in class could resist the urge to shower me generously with paper. Holler for a dollar.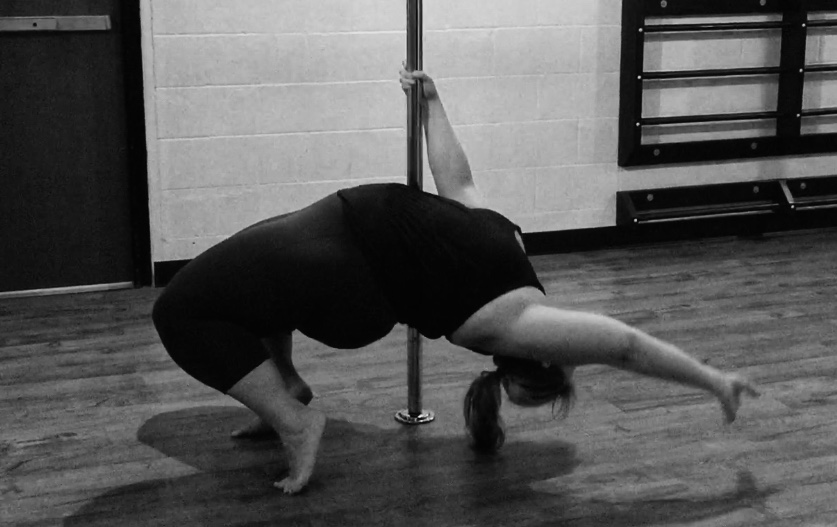 I took my pole dancing class at Brass Ovaries, pretty much the best name for anything woman centered ever. Also their mascot is a unicorn: double score. And for the triple layup- they're saying is "Glittter, Guts, Glory." In short, I was meant to move my body like a snake in this studio. IT WAS DESTINY. SHUT UP AND TAKE MY MONEY.