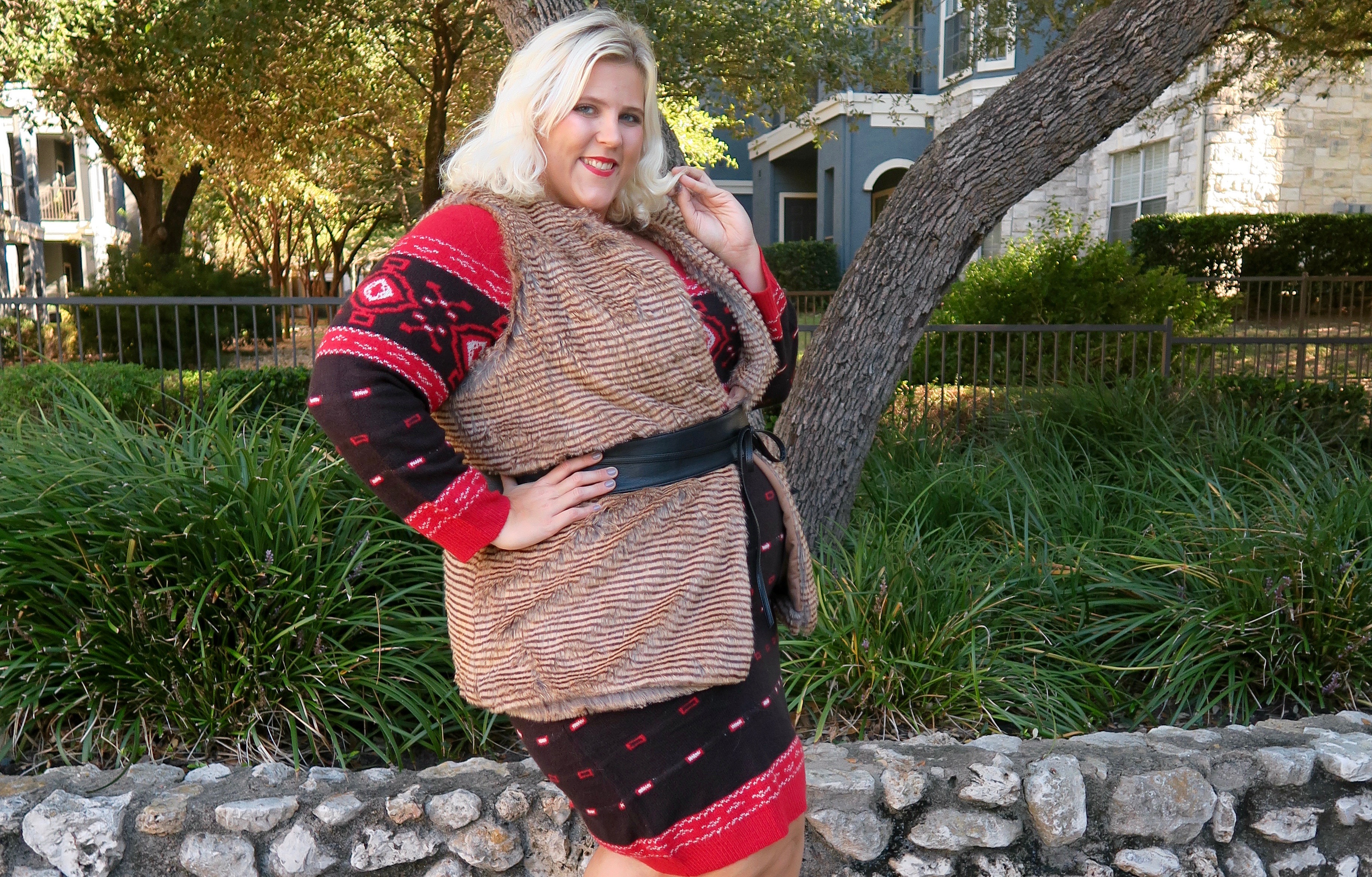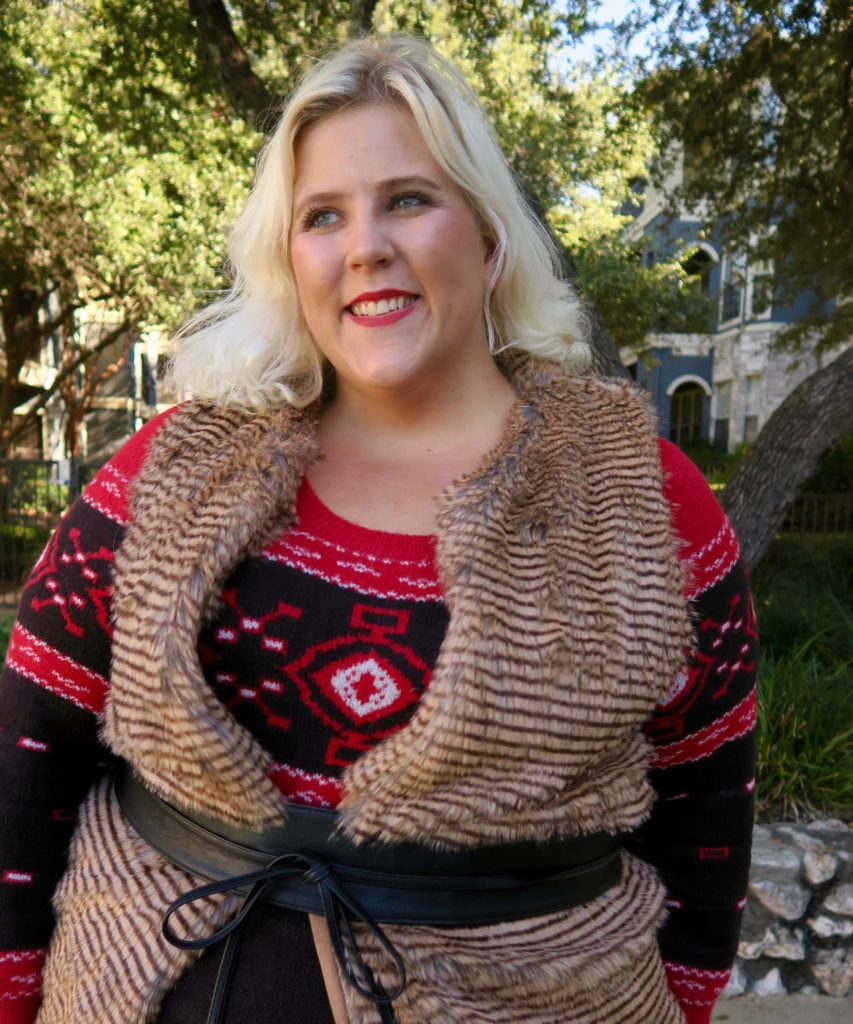 Somedays you just want drown your face in a pile of stuffed animals. On those days I wear faux fur.  Then at any time during the day I can sweep my chin against the wafts of plush surrounding my face and feel at ease. I can also reenact 1980s skiing adds ( like down below) whenever it suits me. Look at me I am just having such a fun time at this sky resort, with all my rich friends, in our ski bunny attire and making important calls on our large cell phones.  Thanks for asking.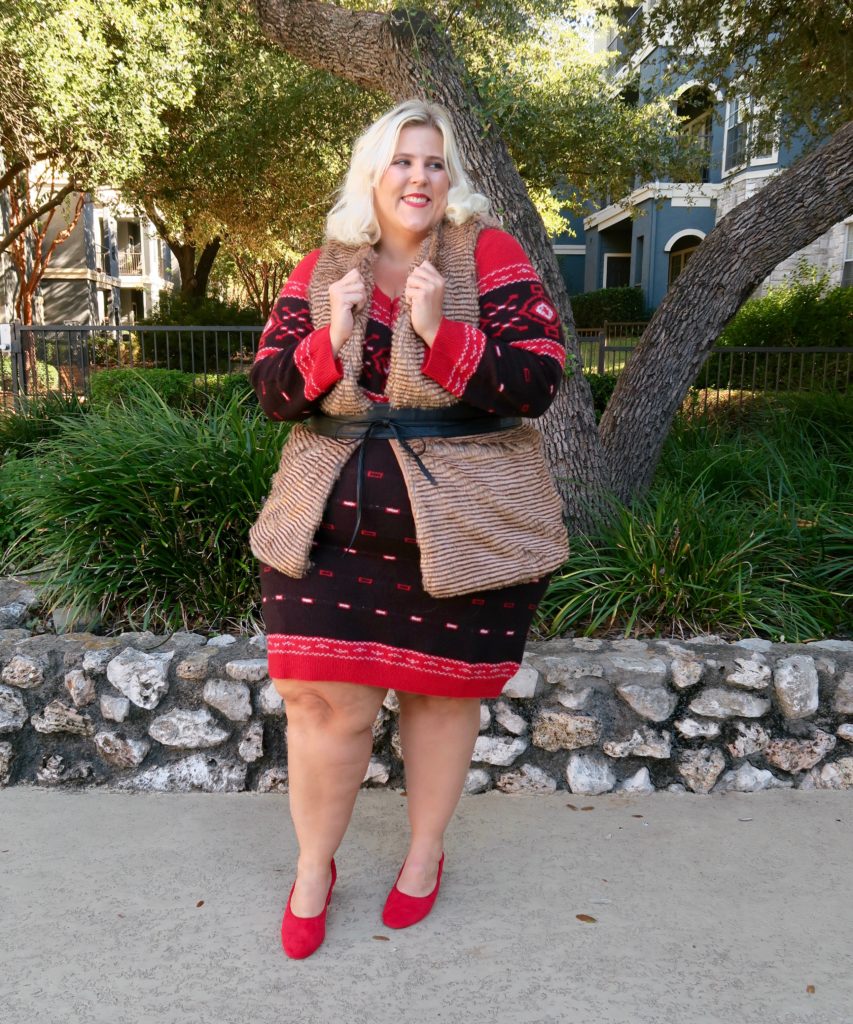 As a super pear I usually belt my fur vests. This is because I like to have a defined shape and often when wearing a fur vest my waist can get lost in swaddles of plushy fabric. I like a cinch to define my curves. It's a thing.
A Round of Applause for Wearable Heels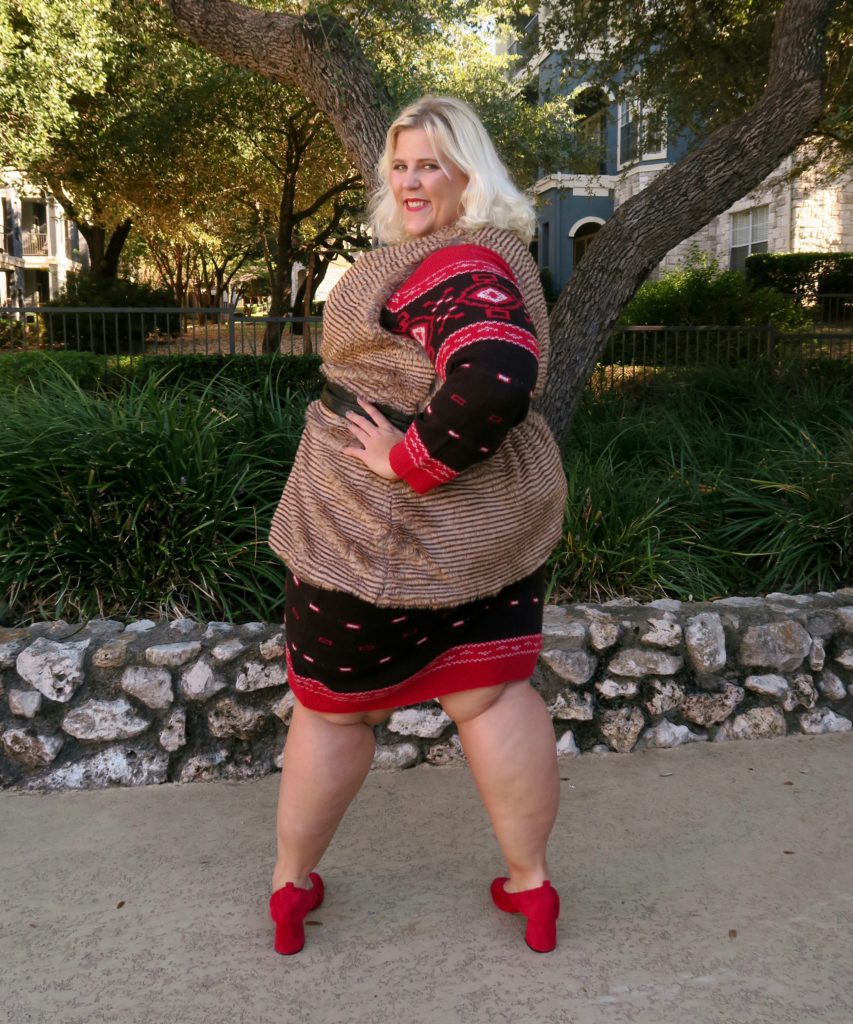 I just want to give a quick shout out to heels that feel like flats. A once inch block heel changed my life.  I love the way heels make my feel, but for real yo I don't know how any one survives in 3 inch stunners, let alone some of the crazy stilettos I see. I didn't train to be in the circus. I have not intention to walk on stilts.  I don't want to paint my face, wear, spandex and entertain you. Wait nope, I actually do want to do that. Just not on stilts.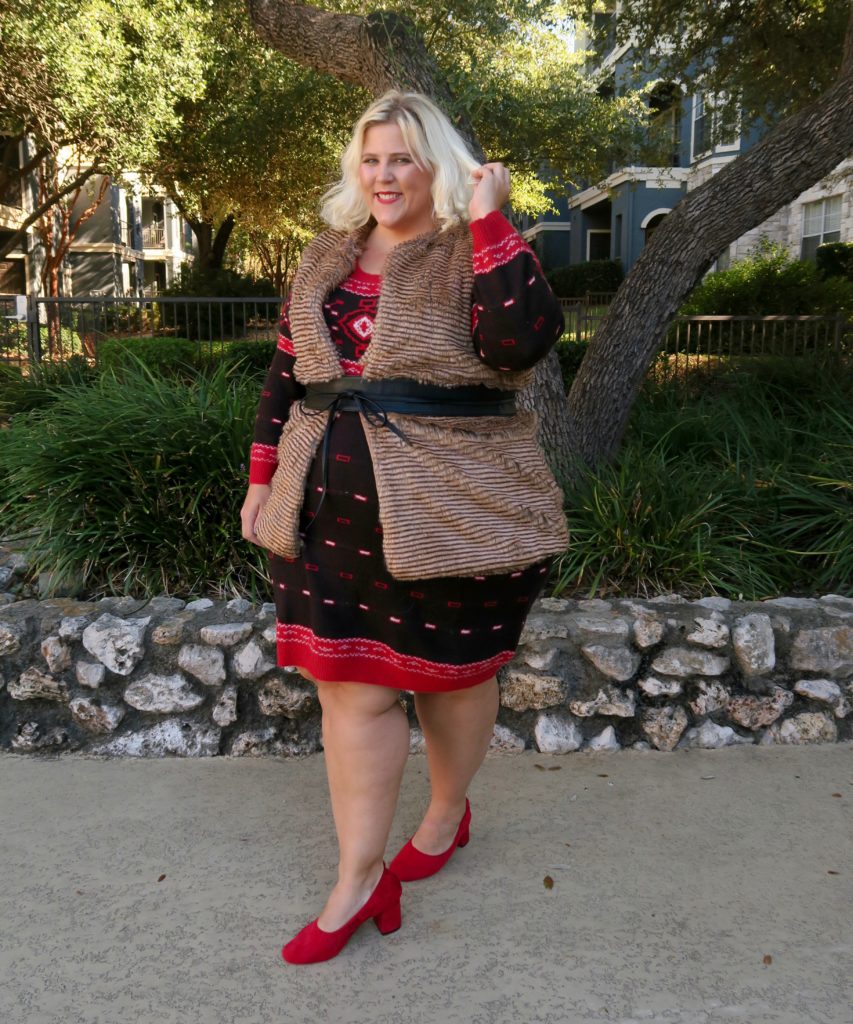 A block heel makes me feel supported, and the inch height means even if I'm on my feet all day- like Gloria Gaynor- I Will Survive. Plus this red color perfectly mixes the "no place like home" wishes of Dorothy and the footwear that Elvis Costello reminded us only angels can be envious of.  Can I make any more song references in this post?  Well, woomp there it is (shaka laka shaka laka)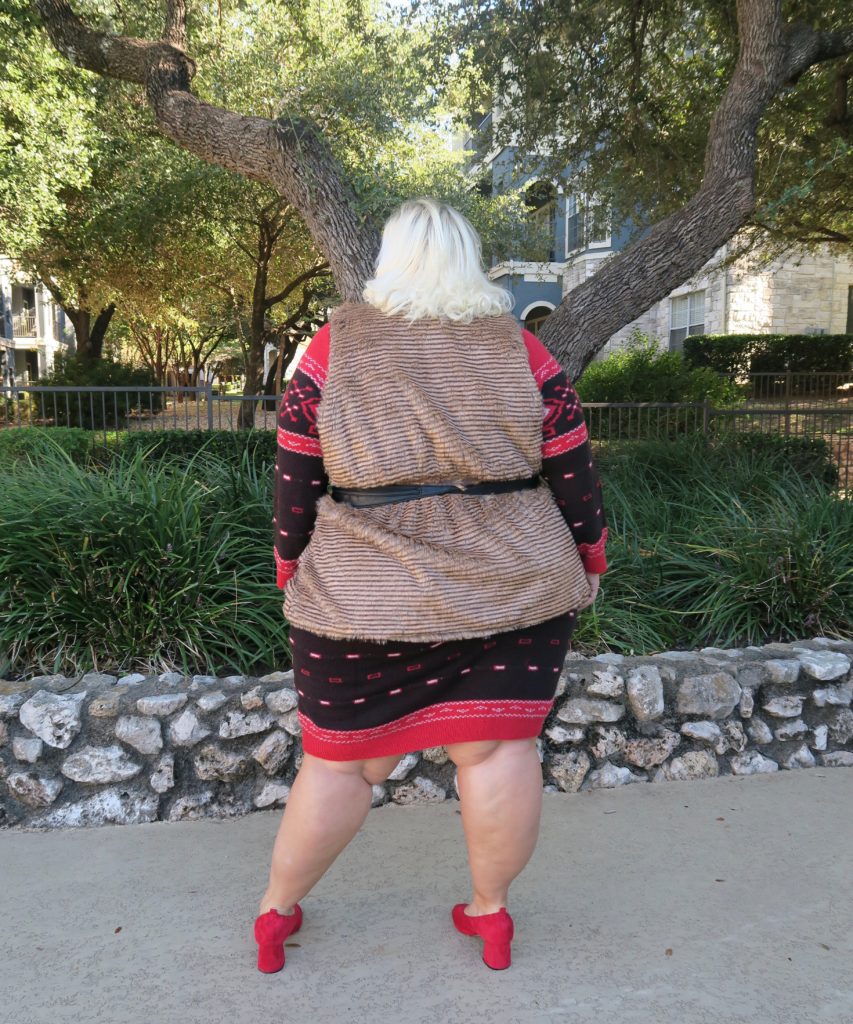 Shop This Look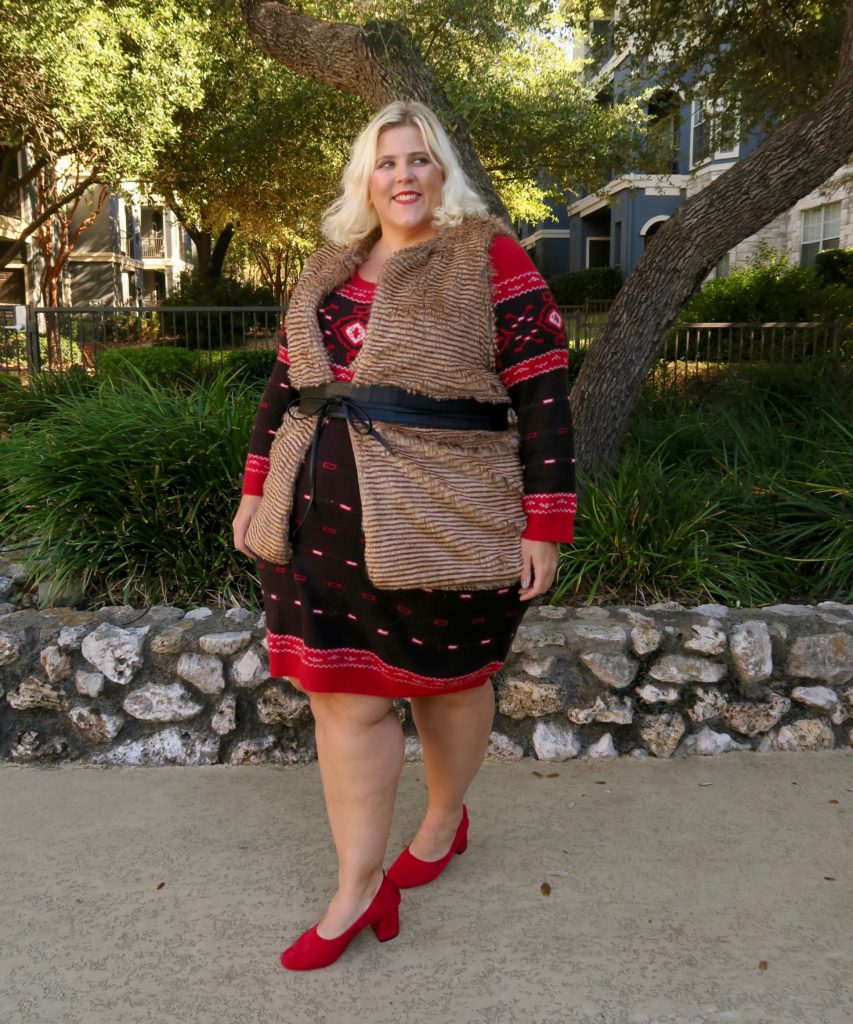 Want to look flawless in fur and sassy in a sweater dress? You can find the items featured in this look in the links below:
Save
Save
Save
Save