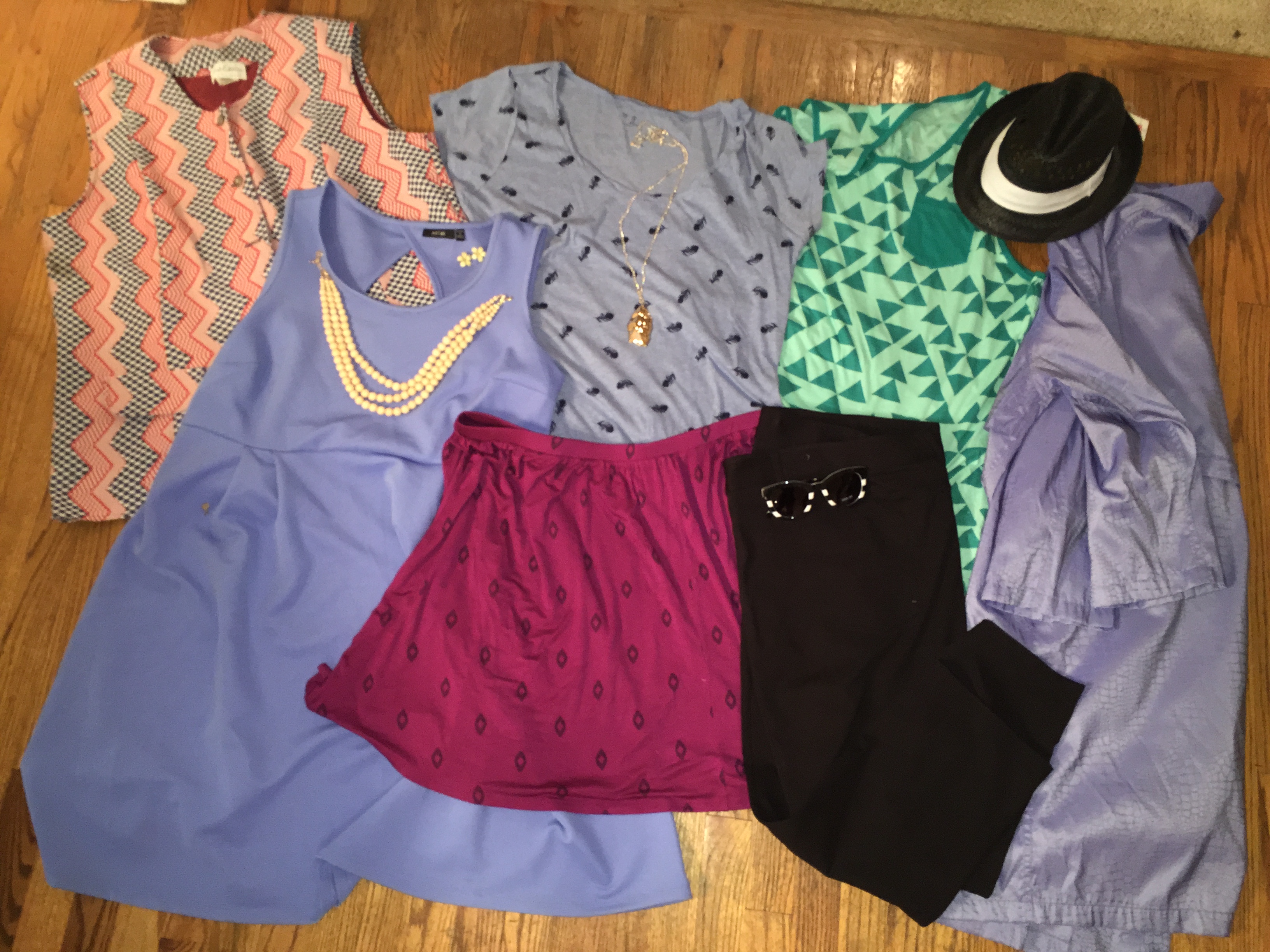 So recently Ive been getting a lot of " where do you buy your clothes" and " you must spend a fortune on your wardrobe." While I do spend a pretty penny on the latest trends that I can't live with out, I also am a ninja of clearance rack karate. Personally, I prefer to save my buckos for those pieces that really matter and make my closet horse whinny in euphoric delight. For everything else? I am straight dimestore diamonding it up.
In order to prove just how marvi you can look for just a few bucks I partnered up with Fatshion by the Pounds to do a $50 dollar haul. Th goal was simple, you have 50 bucks, what fantastic fashion can you find?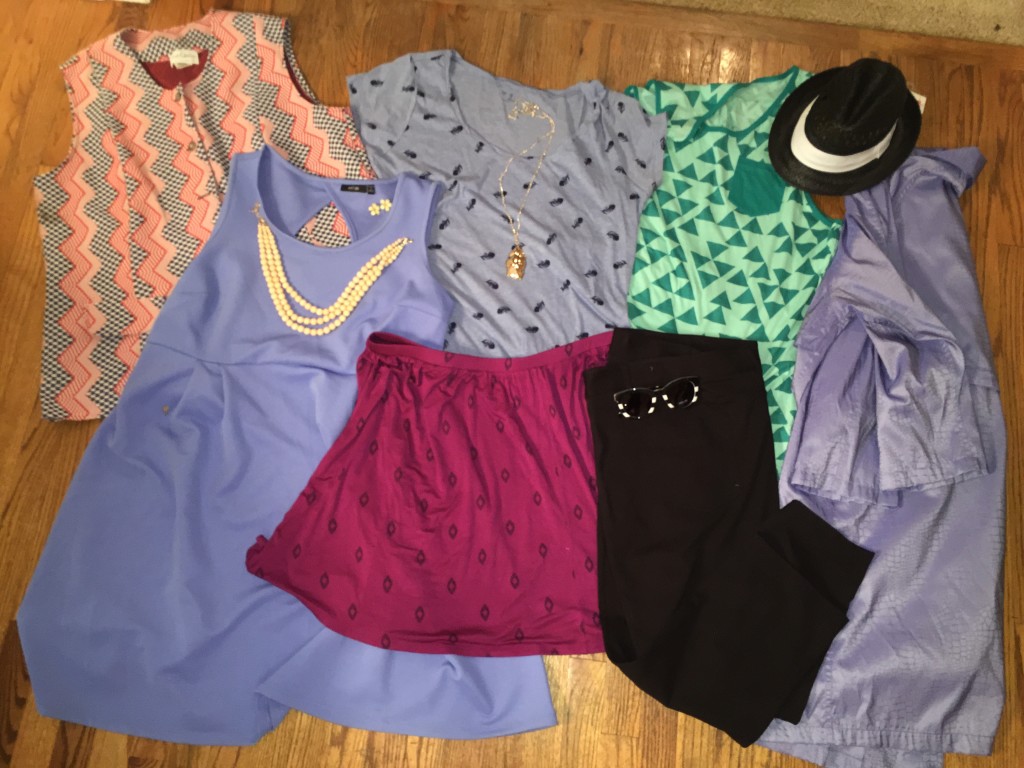 Here's what I nabbed from left to right, top to bottom:
Vintage 70s zig zag vest- $3.58 Goodwill
Light blue t with navy feather print- $2.99 Gap Outlet
Gold+ Silver abstract long pendant necklace- $1.50 Good Will
80s mint triangle print tank- $3 Rue 21 Outlet
Straw summer fedora- $1 Walmart
Lavender snake textured rain coat- $10 Piece Unique Consignment
Periwinkle 50's style fit and flare dress- $14.18 Kohls
Cream plastic bead necklace- $1.50 Walmart
Cream flower studs- $0.50 Five Below
Fuchsia Ikat print cotton skirt- $1.44 Old Navy
Black cropped pants- $8.27 Maurices
black and white striped sunnies- $2 Rue 21 Outlet
Total Spent:$49.80
You can check out Amber from Fashion by the Pounds' haul here.
Later in the week I'll be sharing tips on how to nab the best deals, sort out the best sales, a sexifiy yourself with second hand goods. Stay tunes divas!