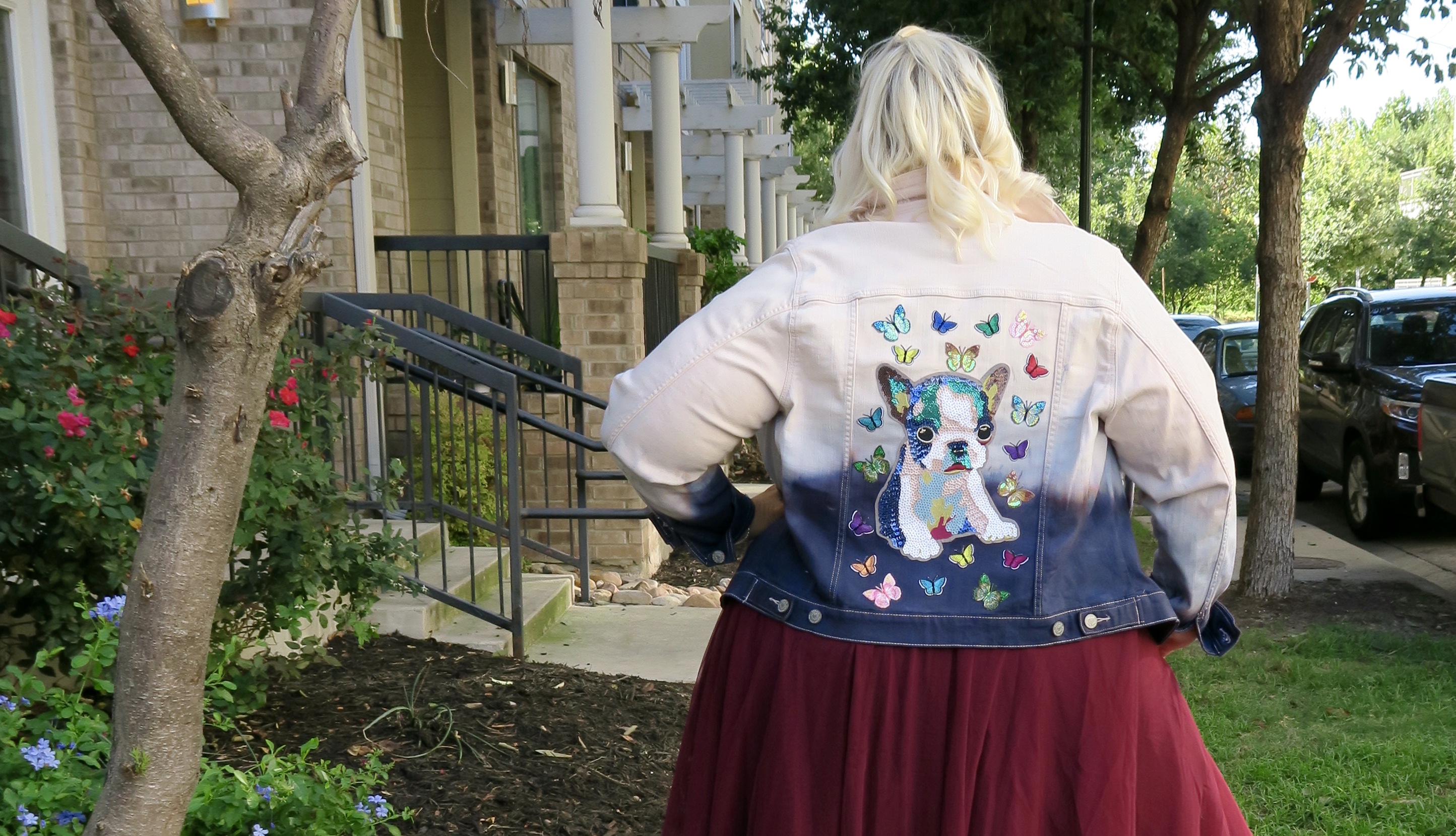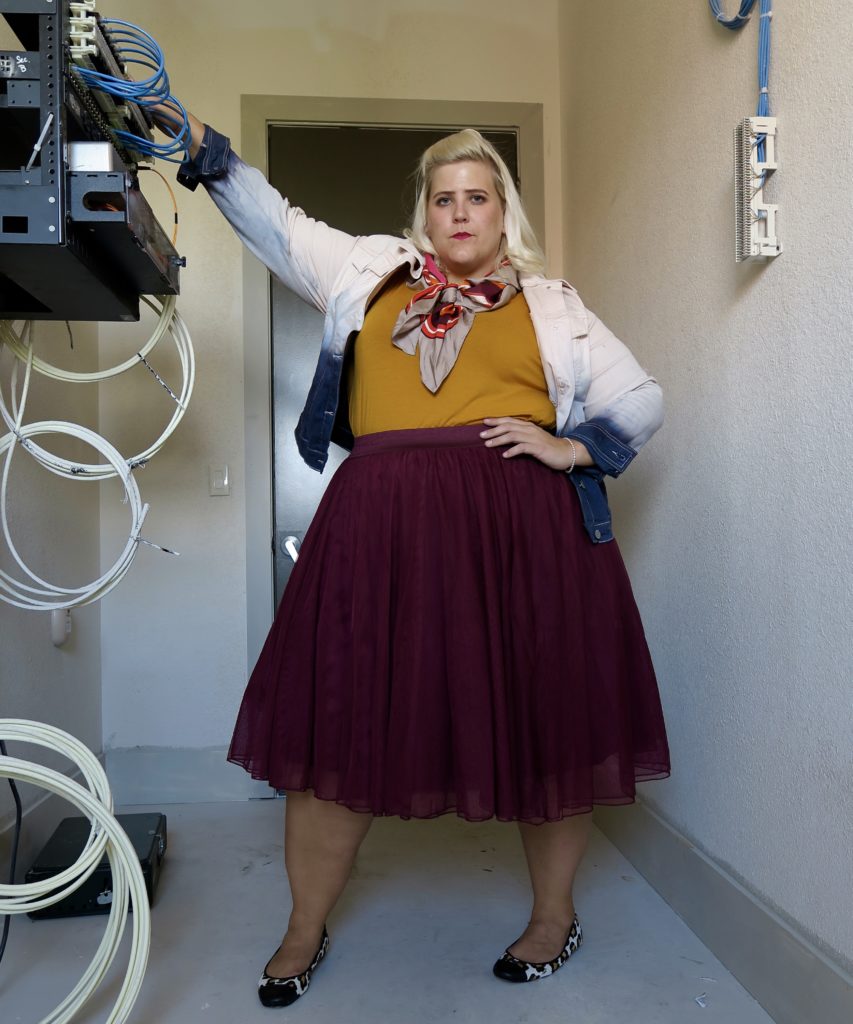 I am so proud of this look because I made this jacket. Did you hear me? I MADE THIS JACKET!! And by made I mean like dip dyed it and sewed  a million and one tiny sparkly butterfly patches to it's back. So call me the Martha who rocked Stewart's world. The Joann who upgraded her fabrics. The Hobby that got lobbied into a full force fashion trend. I have never been more proud of myself. I am a craft queen, and this denim jacket is my portable thrown.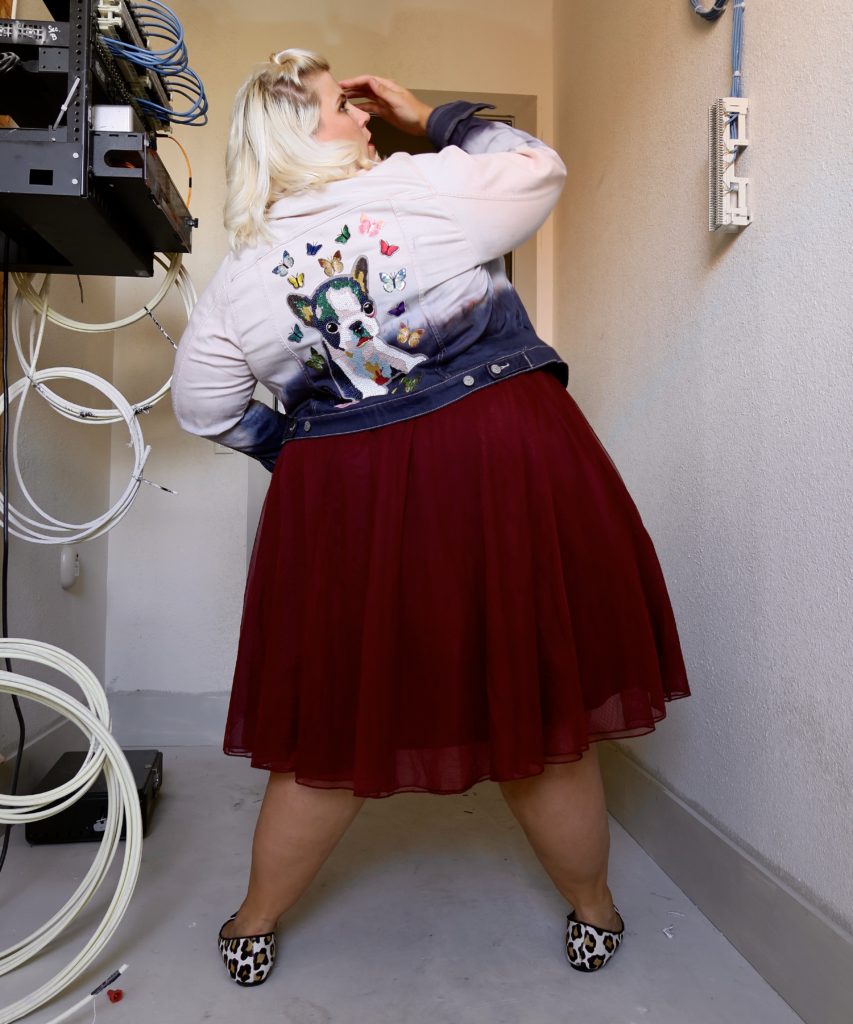 Also the technological whimsy of this room has a most excellent backstory. See we were out hunting for a space to take some snappy snaps, and the lighting options were grim. Everything was look absolutely terrible. So just as we had given up we discovered this hidden, tucked away mystery space in my building. Littered with someones left over lunch, a giant soda, and crumpled baby ruth wrapper, all I could see if that the light was some how perfect. In the words of the almighty Tim Gunn, we were going to use this ragtag space and make it work.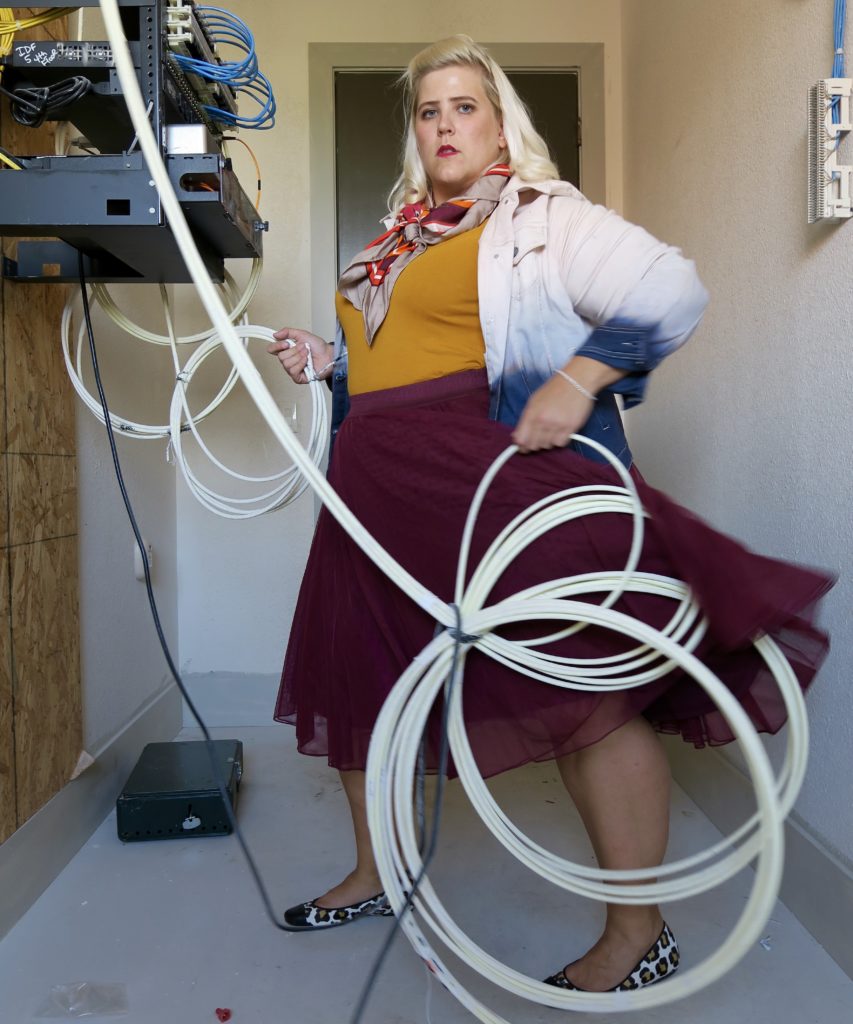 And with the internet of the entire building clutched between my freshly styled hands I modeled the hell out of that crawl space. After reviewing the first few photos, we knew the discovery was serendipitous. This outfit was  unusual and the quirky retro vibe of the room suited it. Neither the closet nor the look was your standard fare and they belonged together- like the two big lovely unexpected fantastic weirdos they were.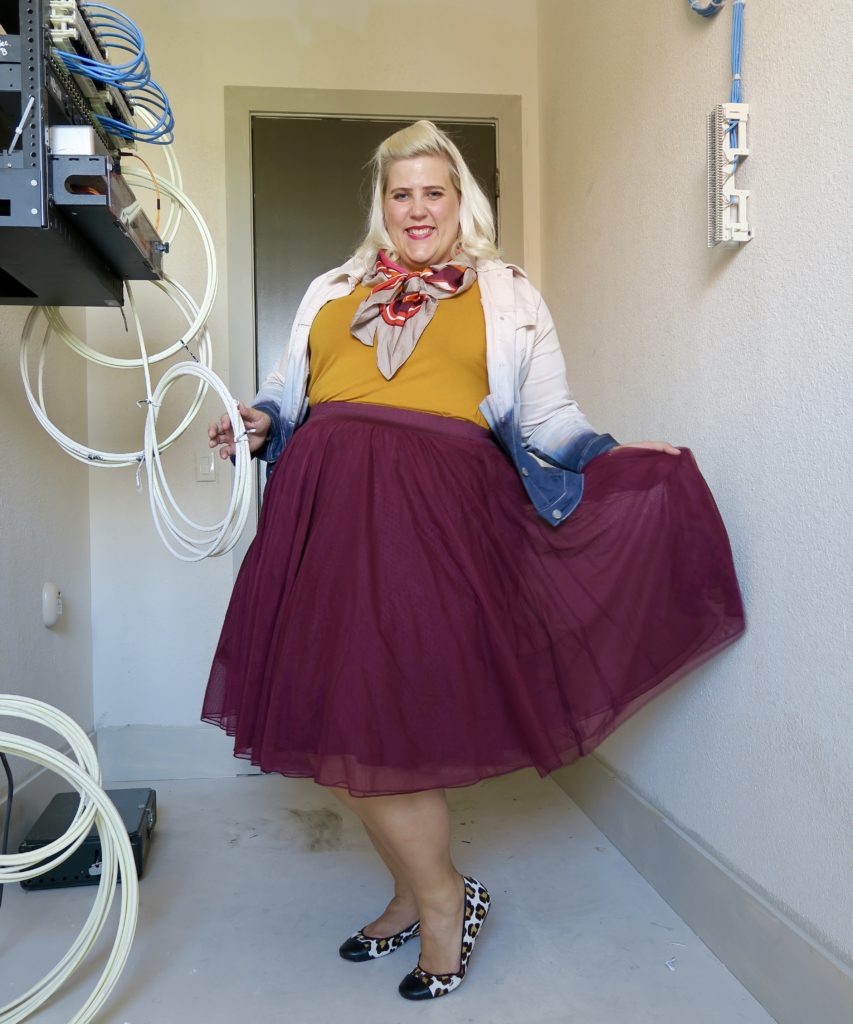 It's funny because I found this look almost the same way I found the place we shot the photos. My original styling hadn't panned out, and forced with a situation where I just had to made it work. I approached my closet like a 5 year old approaches their dress up box. I  put everything and anything on until I felt beautiful. The moment I donned yellow top and scarf and added the jacket I knew I had stumbled on something special.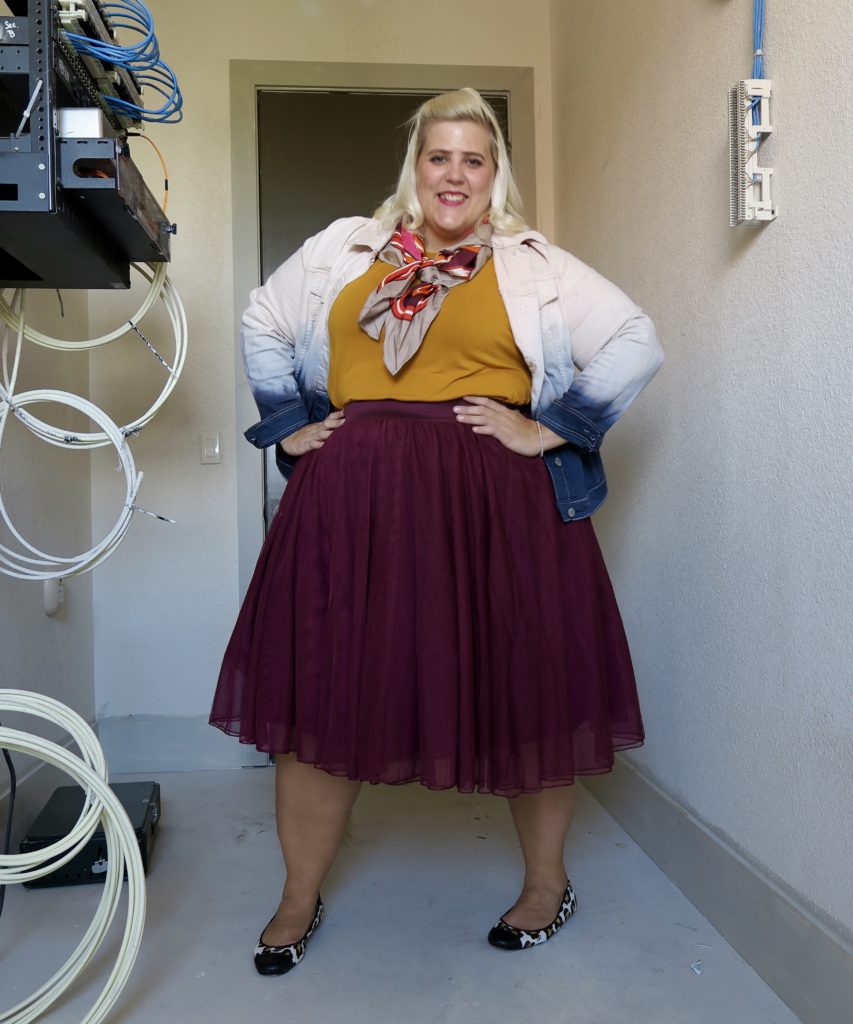 Want to rock this look? To nab this cranberry inspired plus size outfit check out the items below:
Denim Jacket: custom made, but design your own starting with a basic jacket and adding your own flair!
Mustard yellow top is from asos and is no longer available. I like this option if you don't have a scarf to rock, and this one if you do
My cheetah print flats are from Coach, but here's a cheaper my budget friendly option
Hermes scarf (no longer available) are pearl bracelet are my personal touches, but you can add your own by rocking accessories that are special to you
Save