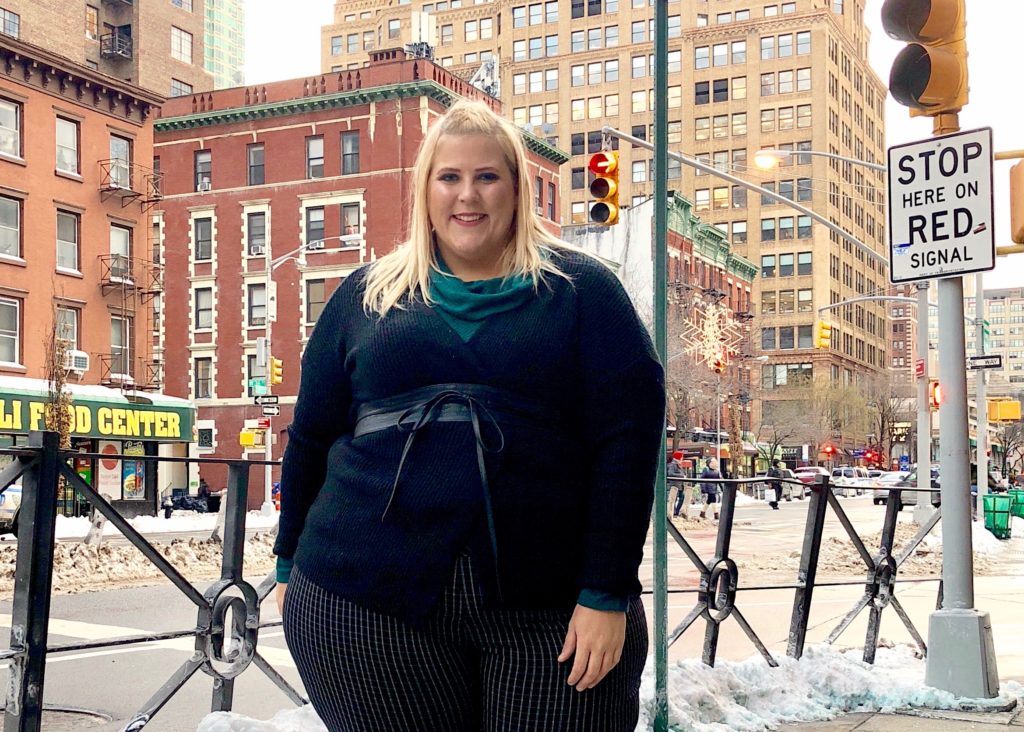 Today I am giving my review of a brand you guys have requested I haul more than any other brand- Maurice's. Maurice's is a size inclusive brand that offers clothing from sizes 0 to 28.  Now candidly, I have purchased from this store before, but only one specific items. Maurice's makes some of the most comfortable plus size leggings out there and I've been addicted to them since I first tried them.  However, for some weird reason I've never purchased anything else from them, so I think the term " a brand new to me" still applies.
Trying Out Maurice's Plus Size For The First Time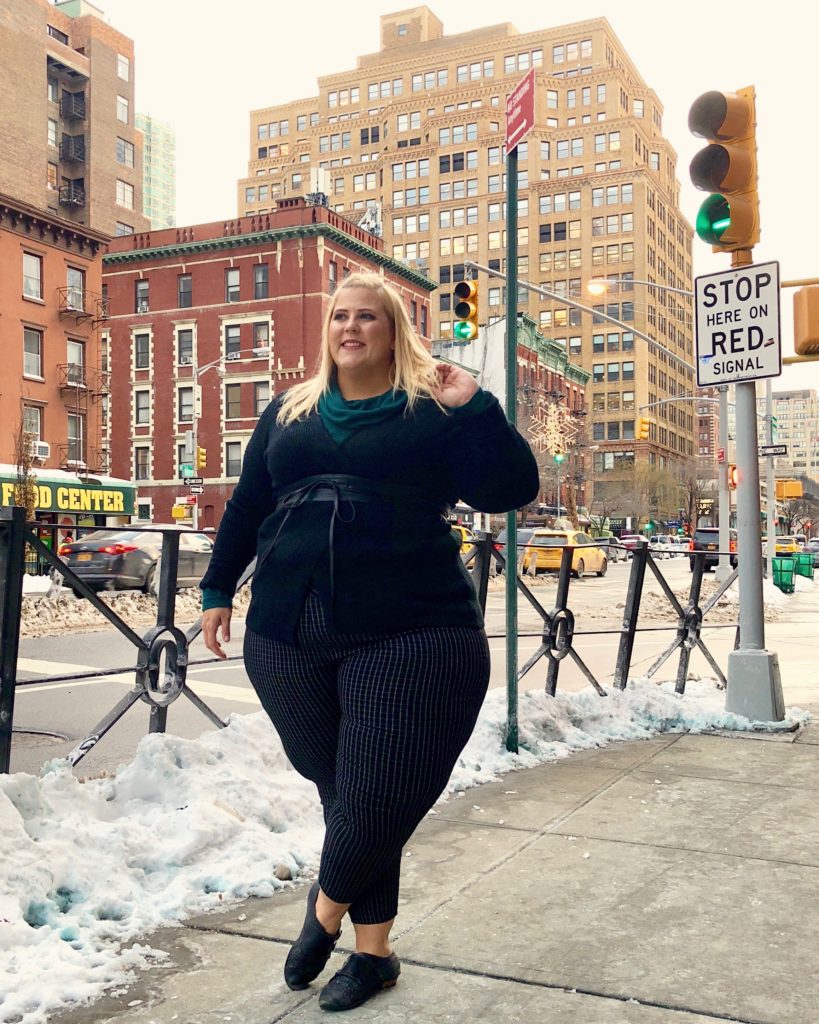 The look I styled from my Maurice's haul is the perfect for a comfy day at the office. I paired their window-paned treggings with a super soft green cowl neck with herringbone rib details and topped it with an open black cardigan with lace up back. I used an obi style belt to wrap the cardigan closed and finished the look with a pair of well-worn Bass brogues. The outfit is delightfully cozy and I swear it feels like I'm still in pajamas. I'm a fan.
My Final Review
Overall, Maurice's is an excellent option for plus size ladies who want no fuss, comfortable clothing that can be dressed up or down as needed. I love that they are size inclusive and offer plus size up to a 4x. The clothing is definitely cut with a plus body in mind and I noticed the arms were delightfully roomier than many other plus options. I was also super impressed with how quickly items were shipped and delivered. I received my order with 3-4 days; 3 days sooner than anticipated.  The only complaint I have is that the treggings- while stretchy- have some design elements that don't work for ladies with larger hips/booties.The haulvideo below shows each item from my trial order and how they fit. Final verdict: I would recommend Maurice's as a great place to shop for plus size clothing.