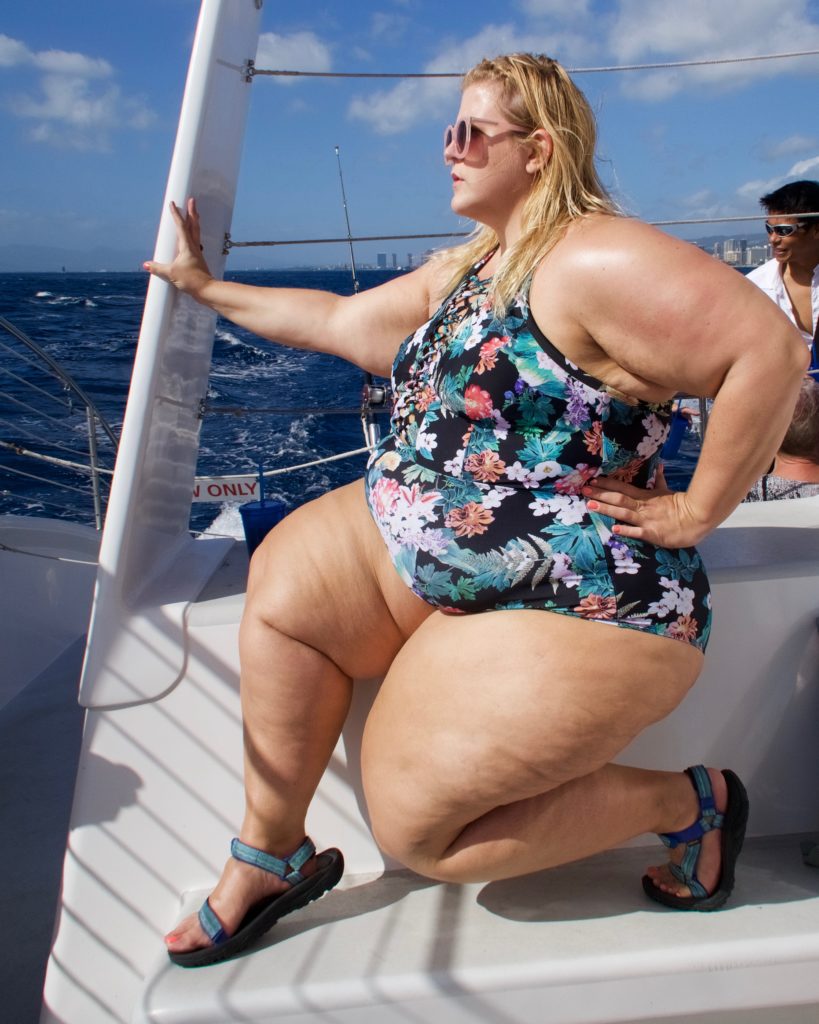 Just before my vacation to Hawaii, Torrid send me two swimsuits from their new 2018 swim collection to try out. Both suits featured a vibrant tropical print I adored- mama love herself some color! I tried the first suit out- a super sassy laced up one piece– on a catamaran cruise around Oahu.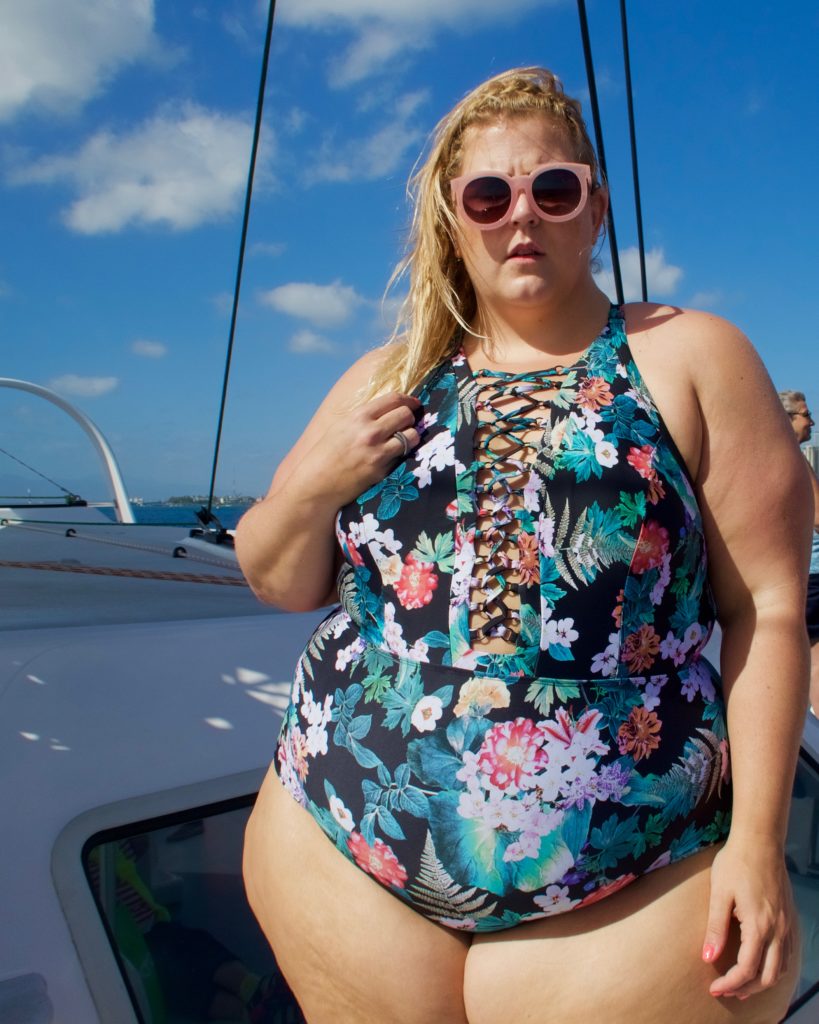 What I liked most about this suit is that it felt sexy, but was also super practical and pretty modest. While the suit laced up the front- giving the air of drama and a peak of extra skin- there was no need to fear any thing slipping out of place. This is the type of suit one could easily take tubing without fear. If you've been behind a boat, pulled in a tube- you know what I mean. If you haven't- lets just say many a girl had lost her bikini top falling off said tube on a tight turn.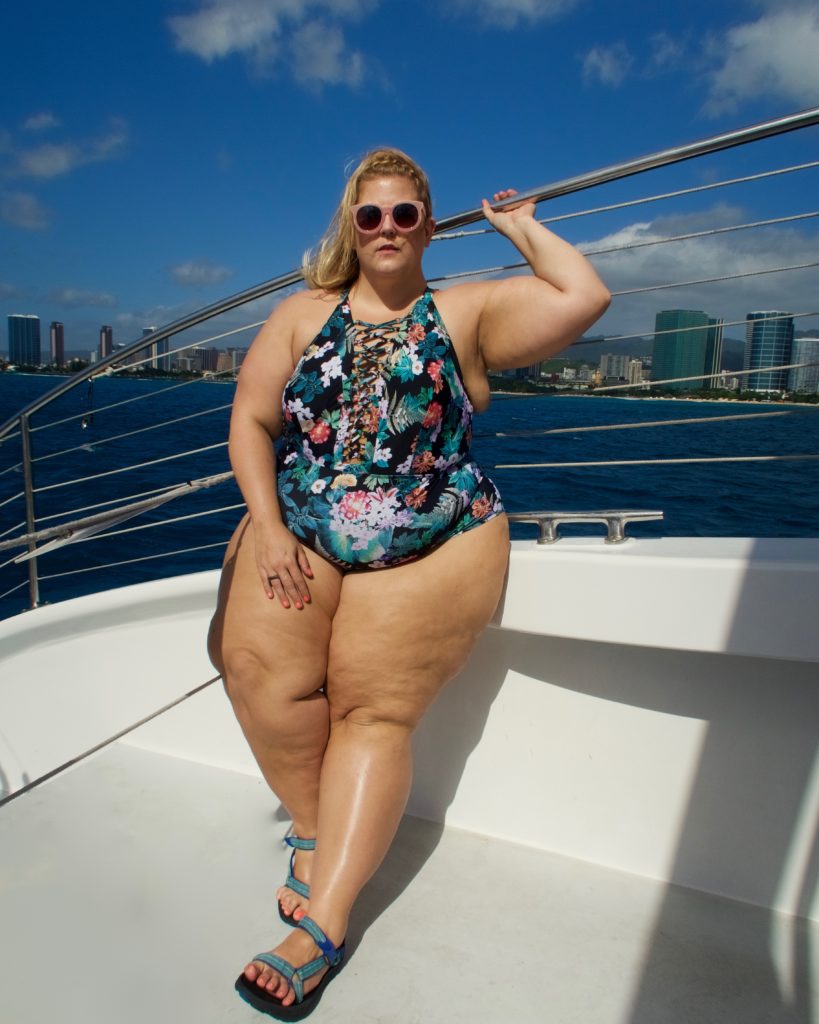 The longer I wore the suit the more I wanted to wear it. I can imagine wearing this plus size one piece swimsuit as a body suit with some cute distressed denim shorts or a flowy skirt.  It's definitely going to get as much air time away from the pool as in it.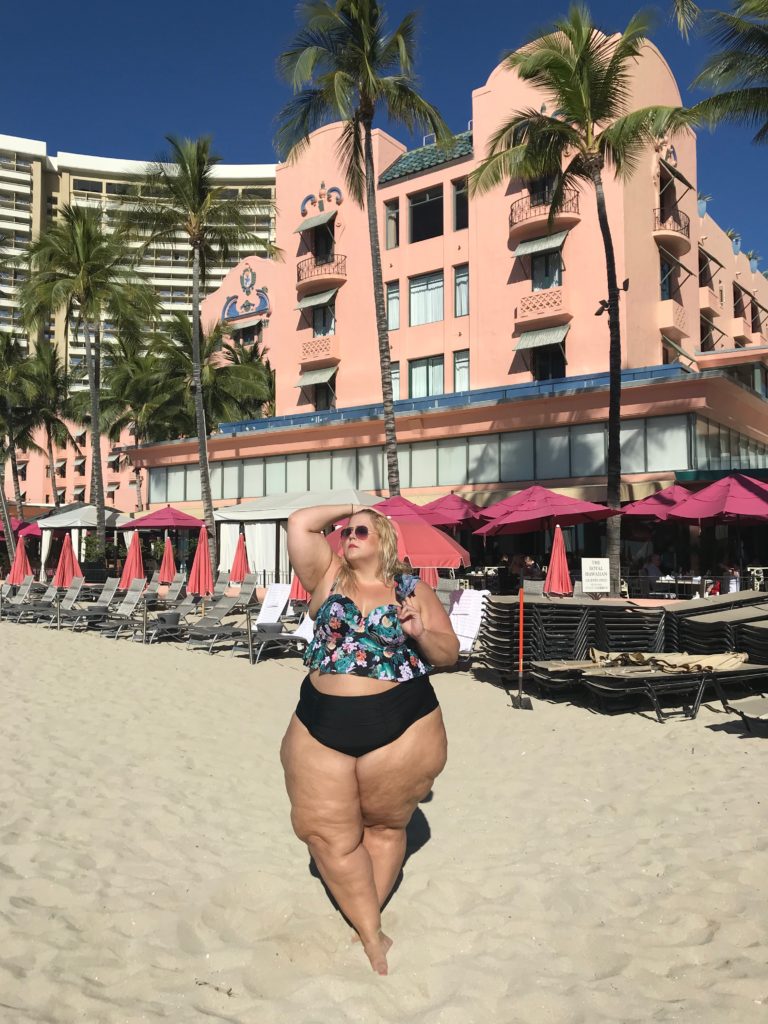 I also received a plus size bikini top with a peplum in the same bright jungle floral. This suit top came with black bottoms and a matching cover up.  I wore this set to the infamous Waikiki beach for some sun and wave action. Here I am rocking this babelicious look in front of the infamous Royal Hawaiian hotel- an icon in Honolulu.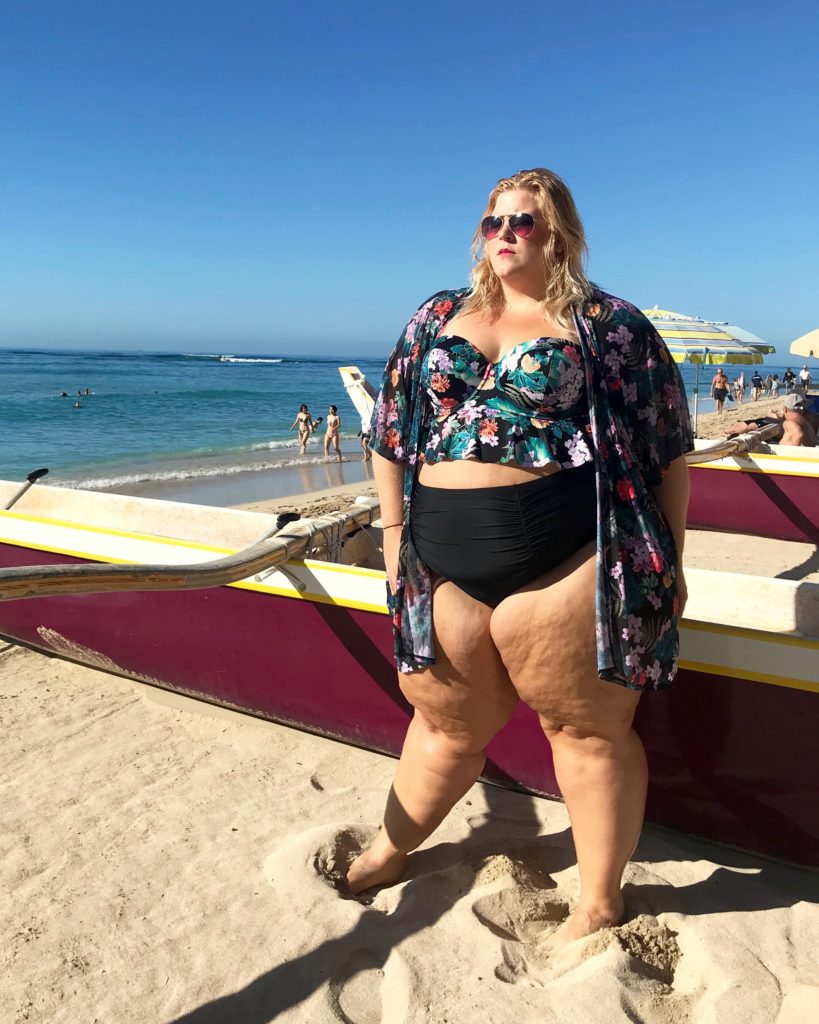 My first impressions is that Torrid has definitely improved the fit of the top this year. In previous suits sometimes the underwire would dig into me; in the 2018 variation I did not have that issue. Additionally, this year's suits allows you to have the choice to push-up  remove the padding from the cup. You would have to claw  the extra padding from my cold dead hands, but girls with larger cup sizes will appreciate this little added detail and the extra cup room.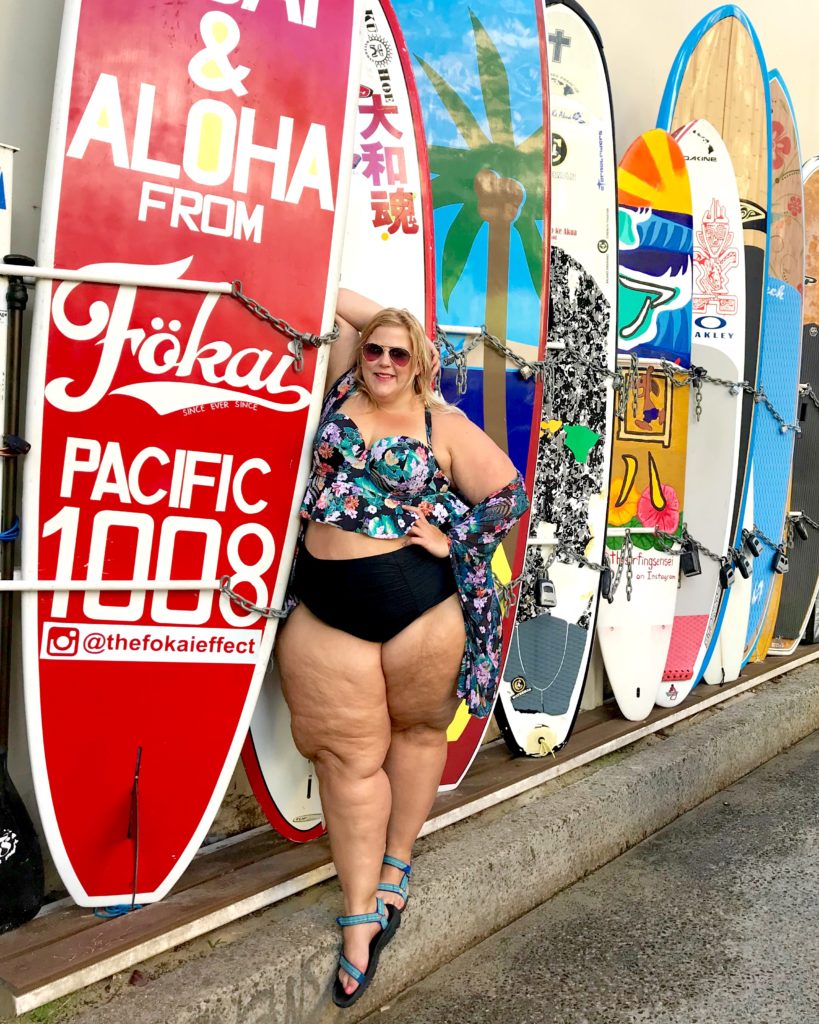 The cover up was really soft, but the color was noticeably darker than the suit. As a result, I personally think the two items would look better not wore together. Overall these suits are great example that Torrid continues to innovate and invest in creating great fitting a plus size women's swimsuits.
My Favorites from the Torrid 2018 Plus Size Collection
Below are some more of my favorite pieces from the new collection. Click the images to shop.

While I received this  product in exchange for an honest review, I was not financially compensated for this post.