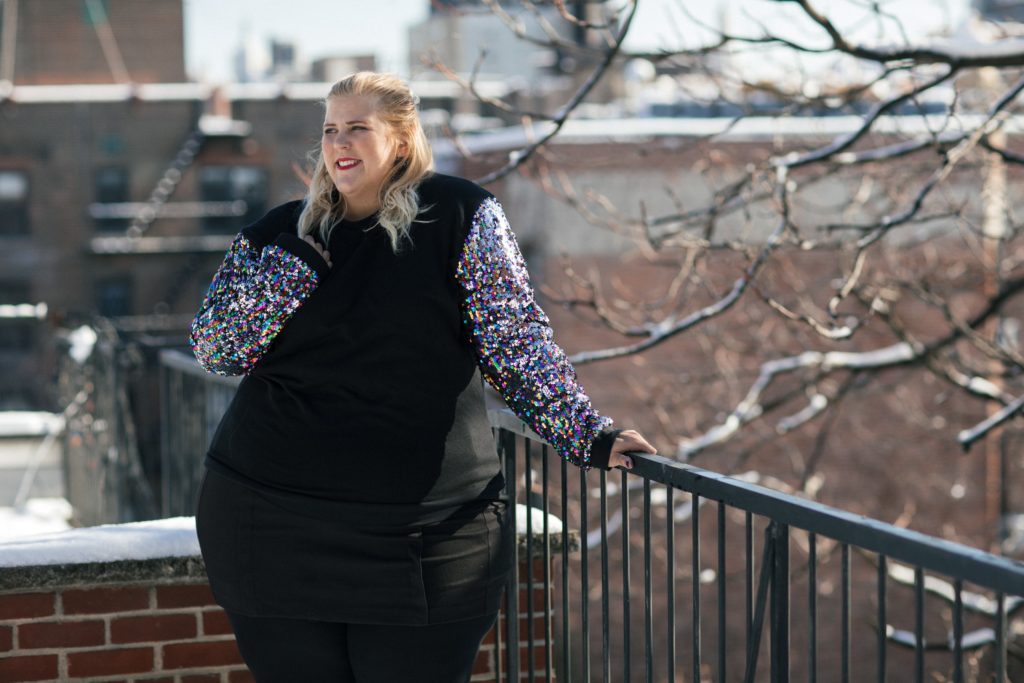 I've been a fearlessly fashion obsessed for as long as I can remember. I  am a travel addict; those who know me best call me the plus size Carmen San Diego. This blonde femme bot has been to 30+ countries. My other passions include fitness, music, and design. I never let my size or others' opinions of me keep me from living life to the fullest.
I run my online personality with heart, which means my opinions cannot be bought. If I review something positively- it's because I actually like it. I might be provided goods or in some case ever paid to try out and experiment with a product, but every collaboration comes with the caveat- I will write what I believe. I blame this on the bad case of ethics and morals I was born with.
I'm also an accomplished global speaker- having presented in over 10 countries. I've graced the stage at events such as SXSW, adweek, Social Media Week, emetrics, M2C and more. I'm known for creating a candid and captivating presentation style and my ability to transform difficult concepts into executable steps. You can watch a sample presentation here.
Get in touch with me by sending an email to contact@glitterandlazers.com
Save
Share the love... and this post!