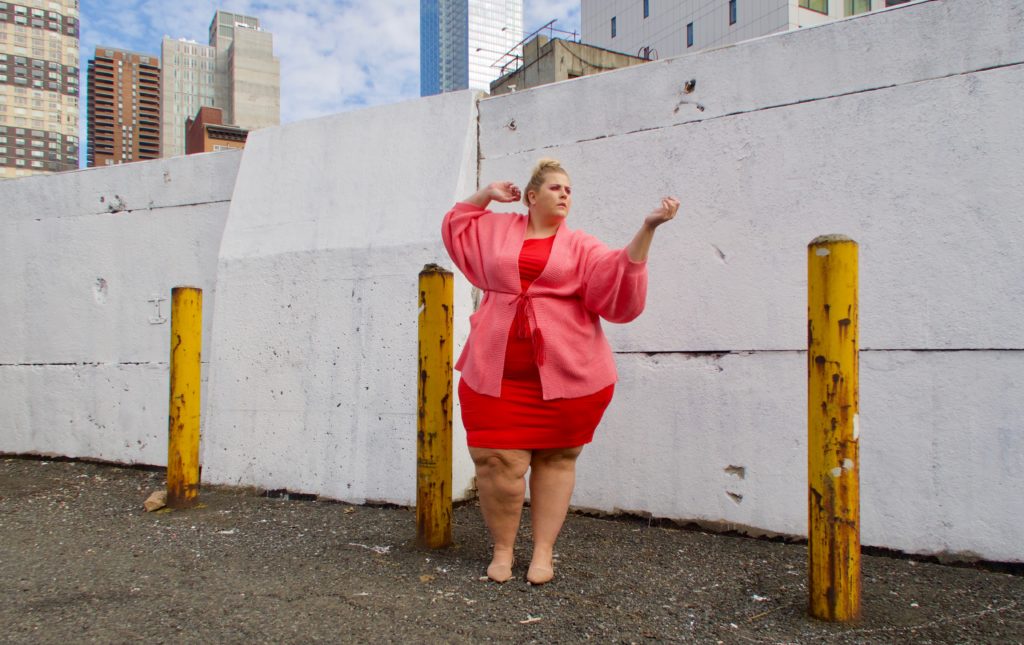 I remember very clearly the day I became obsessed with the colors red + pink together. My tale isn't one of Valentine's day glory, but rather vignette into my own education in color. I was around 5 or 6 at a church activity. We were cutting shapes out of fabric to decorate white t-shirts. I'd fallen in love with this bright strawberry print and I was meticulously cutting out each individual berry to glue onto my soon to be very fashionable tee. Even as a child, I was type A. My strawberries were perfect. Once glued into place, the next step was to trace them in puffy paint to help them stay in place.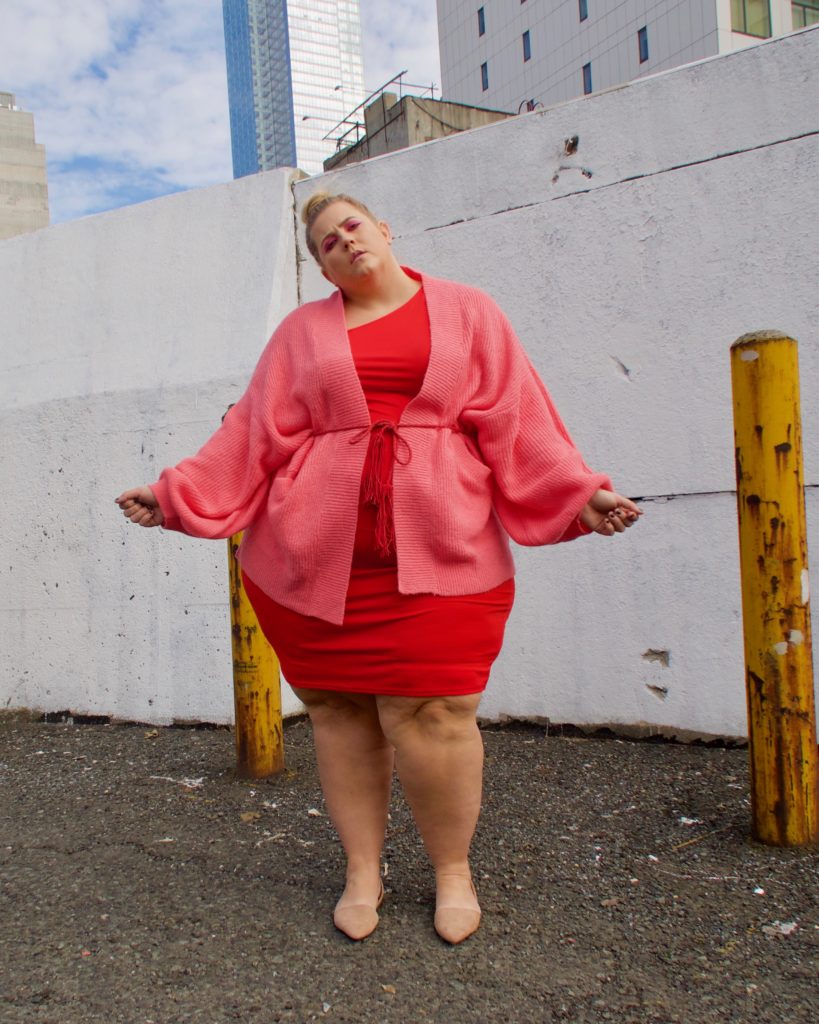 I remember grabbing a red puffy paint to begin my perfect outline only to realize I had mistakenly selected a bright pink shade. I was devastated. I cried big emotional tears at my failure. Red didn't go with pink. It was wrong. It was different. My shirt was ruined. Now I don't have a lot of good memories of my mother as she was sick so much of my life, but what she did next will always stick with me. She stopped, looked me right in the eyes and said,
"When something you have no control of in your life is different from the norm you have two choices: You can be upset and fight it or you can embrace it and help everyone see how beautiful it is."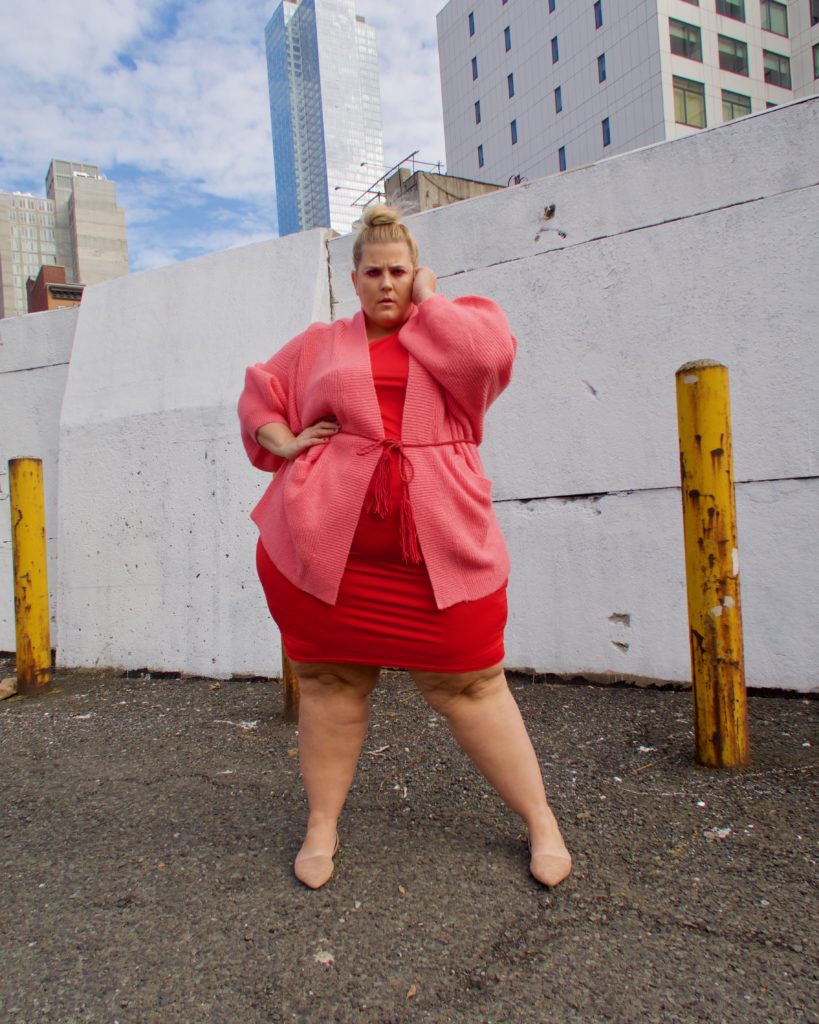 We went back to that t-shirt and outlined each red berry in that bright pink. We added little pink dots to each of the fabric fruits. In the end, I loved that t-shirt so much more than I ever could imagine. What I learned from that moment is that we have opportunities every day to choose how to view our experiences. How often do we cry and lament because they feel weird instead of seeing them just as they really are- pretty darn awesome.
Pink Strawberry Fashion Magic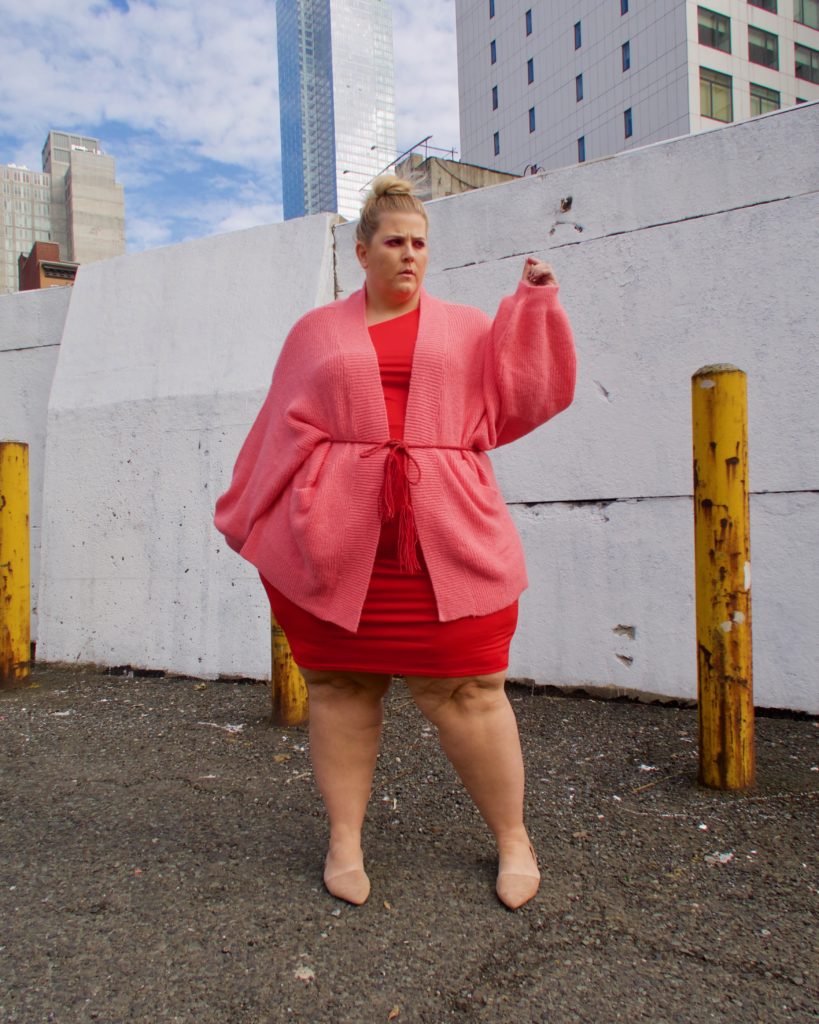 This modern take on that childhood learning is perhaps one of my favorite I've ever put together. I've literally been showing it to strangers all week, because I'm proud of it. It's not just super cool looking, but it's an ode to my own journey. The dress I snagged off amazon. I adore it's asymmetrical neckline and feel it gives a nice modern swagger to the look. The oversized sweater is from H&M and is one of my favorite pieces I've purchased in the last 6 months. I've closed the sweater with a red leather tassel belt- an oldie but still goody- from Lane Bryant. The flats are my favorite neutral shoes found at Old Navy.
I embraced the pink and red magic in my eye shadow as well. I created a half circle of bold bubble gum pink using Sugar Pills Dollipop shadow on each eye lid. I then used Nyx Vivid Brights in Fire to line my lids and water line. Using Colour Pops Creme Gel Liner in Exit  I added white accents under the water line and at the brow.  I kept my face completely neutral otherwise and used Winky Luxes Lip Velour Matte Lipstick  in Ghosting with a light pink slightly creamy gloss on top to dull the sparkle just a smidge.
Red And Pink Essentials:
I've rounded up some of my red and items that are perfect for Valentine's Day or just for any day really. Love is love and should be celebrated always.
I earn affiliate commissions on some of these links that help support my creation process.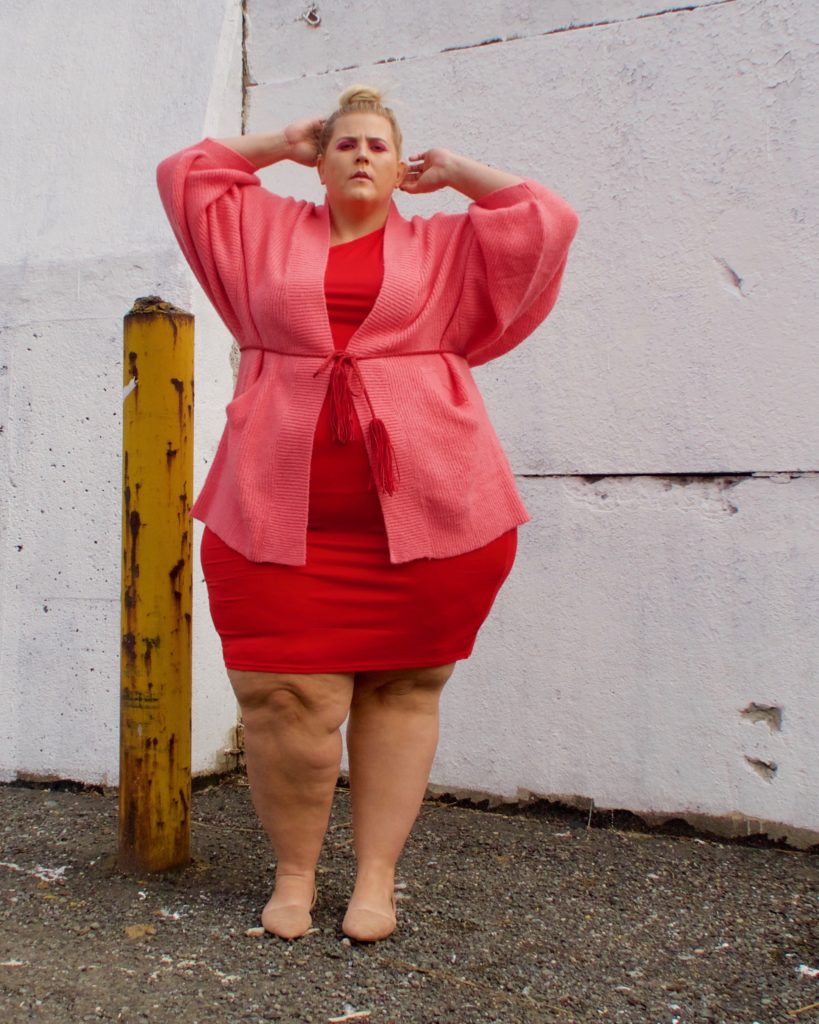 Share the love... and this post!