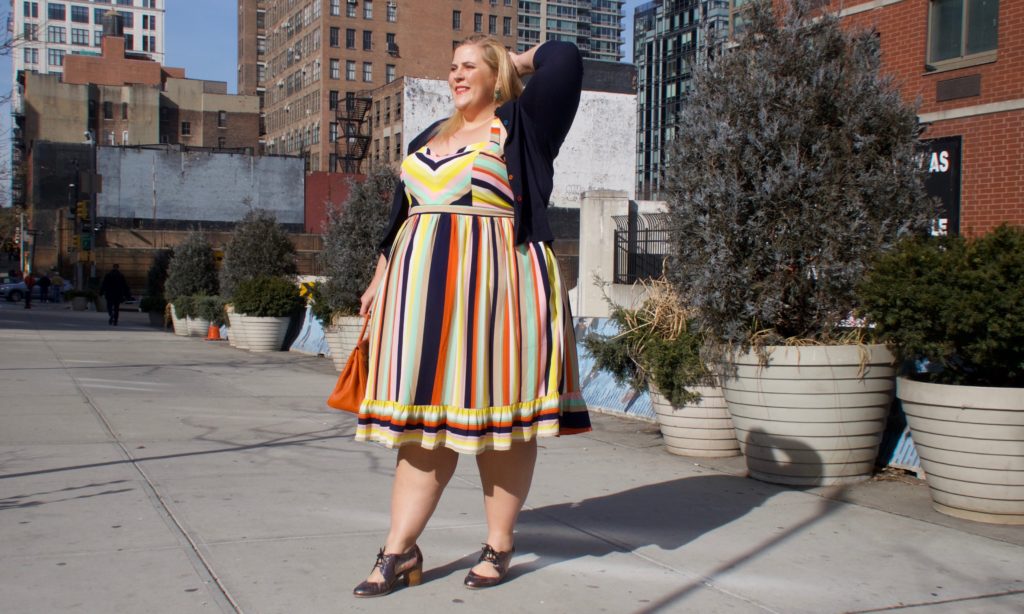 In Spring 2018, the color is, well, all of them. Multicolor prints are having a moment- primarily in two bold variations. One is the concept of rainbow or multicolor variations of traditional stripes, dots and patterns. Dolce & Gabana sent bold multi-color  dress with rainbow corsets down the aisle, while Emporio Armani showed off crisp many hued pinstripe suiting.  The second popular iteration of this trend is art inspired multicolored pieces. Missoni sent pieces with prints inspired by Andy Warhol down the spring 2018 runway and Coach doubled down on their collaboration with Keith Haring's estate.
Multi-Color For the Real World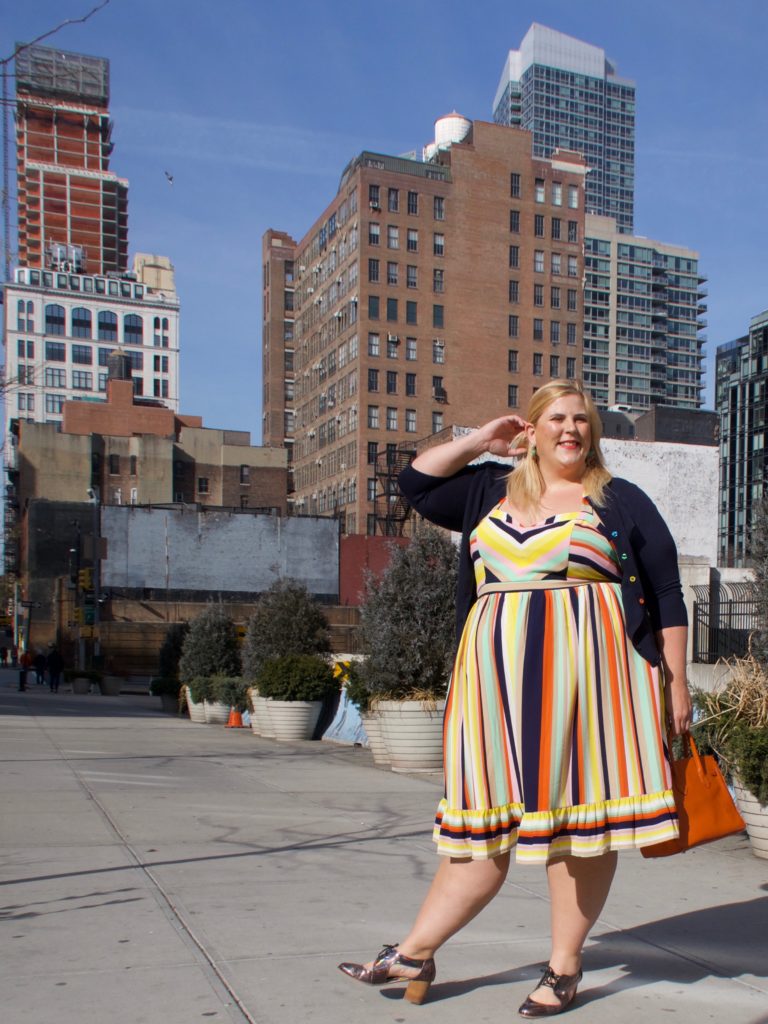 For most of us a wardrobe of technicolor fashion may seem way beyond our comfort zone; heck sometimes all rainbow print can be scary. However, have no fear!  Rocking this trend doesn't mean that you need a full ROY G BIV moment. Nay! Instead looks for dress, skirts, shirts, and more with patterns that boast at least 4 different colors. This is fashion, not skittles, you don't need to actually taste the rainbow.
Styled: Stripes of Many Shades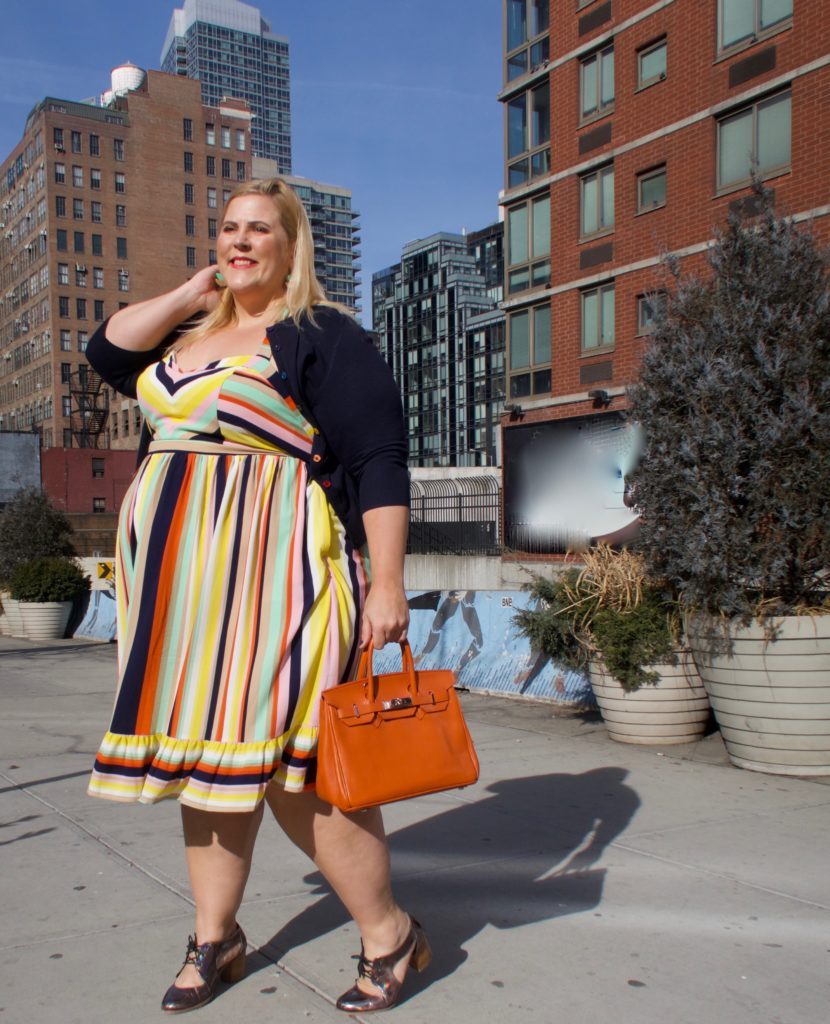 The dress pictured above is from Modcloth. It's 100% on trend with out looking like my annual outfit for the pride parade.  I particularly like the unusual color pairings; who knew mint could look so good with orange? The cardigan layered over top pulls the look together. with it's multi-colored buttons. It's a subtle and wearable way to give a nod to this season's most colorful trend. The shoes and bag featured here are no longer available
Score Some Multi-Color Magic of Your Own.
To help you live your most colorful life this spring, I've rounded up my favorite pieces with plentiful pigments below.  Click the images to shop.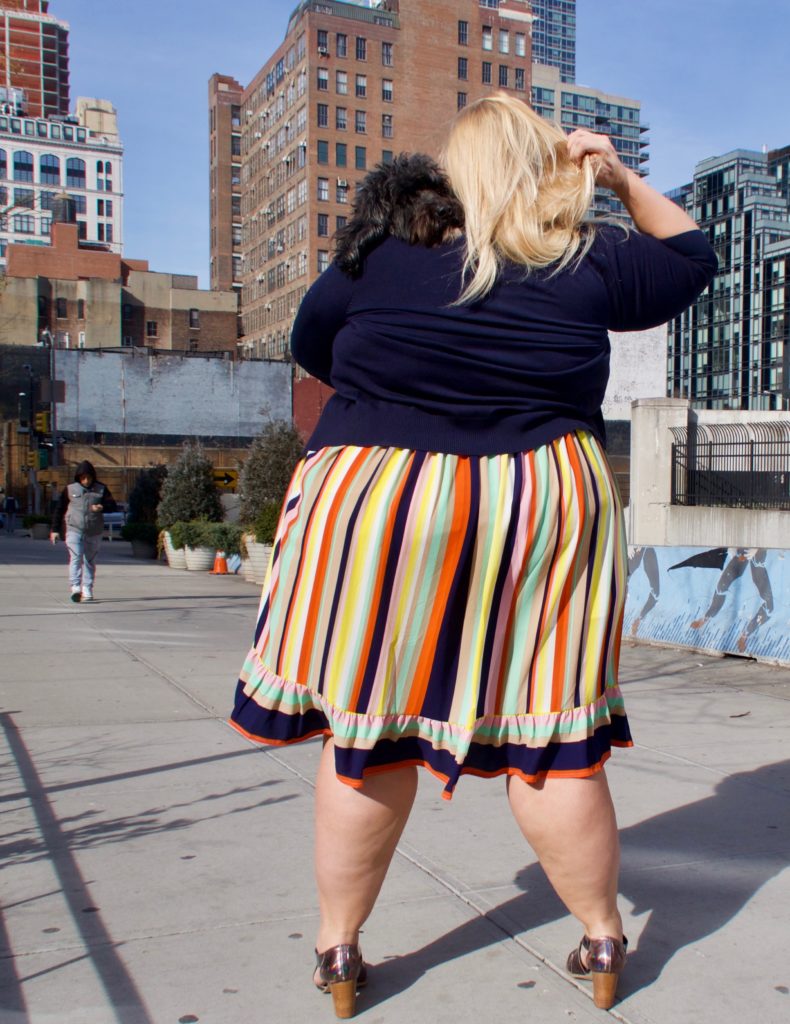 One some of these links I earn affiliate commissions.
Share the love... and this post!