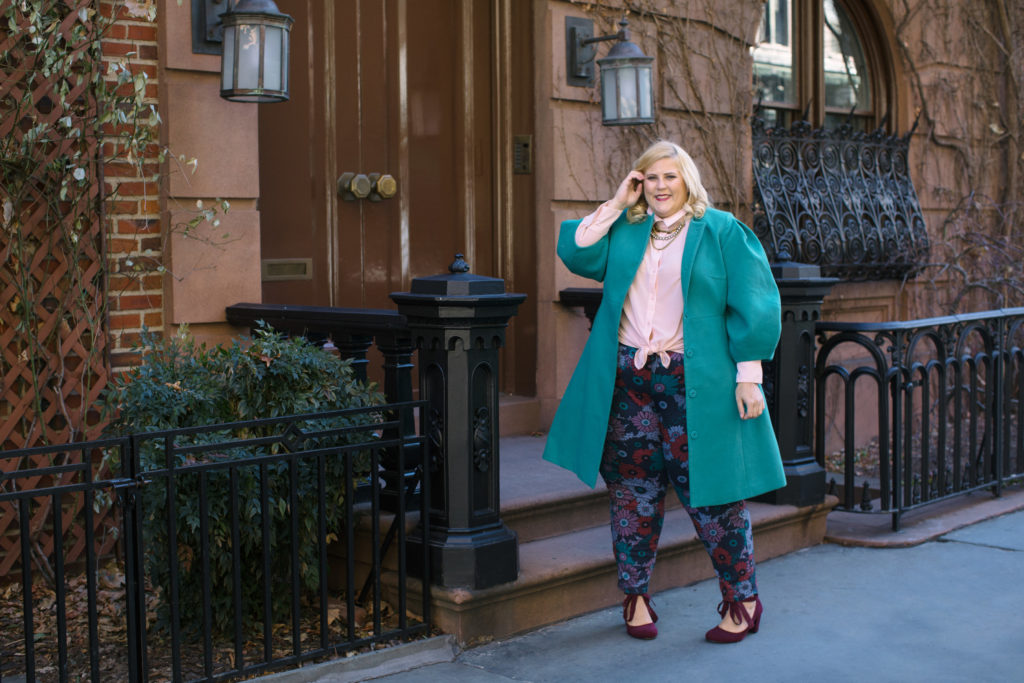 Harper's Bazaar, W Magazine, Vogue Paris and many other fashion gods noted that florals- and especially those with a vintage charm- are a staple part of the Spring 2018 wardrobe. However this glitter bomb, must argue the retro print floral pants are are the very forefront of this trend. Let's talk about why.
Floral Dresses and Shirts Aren't New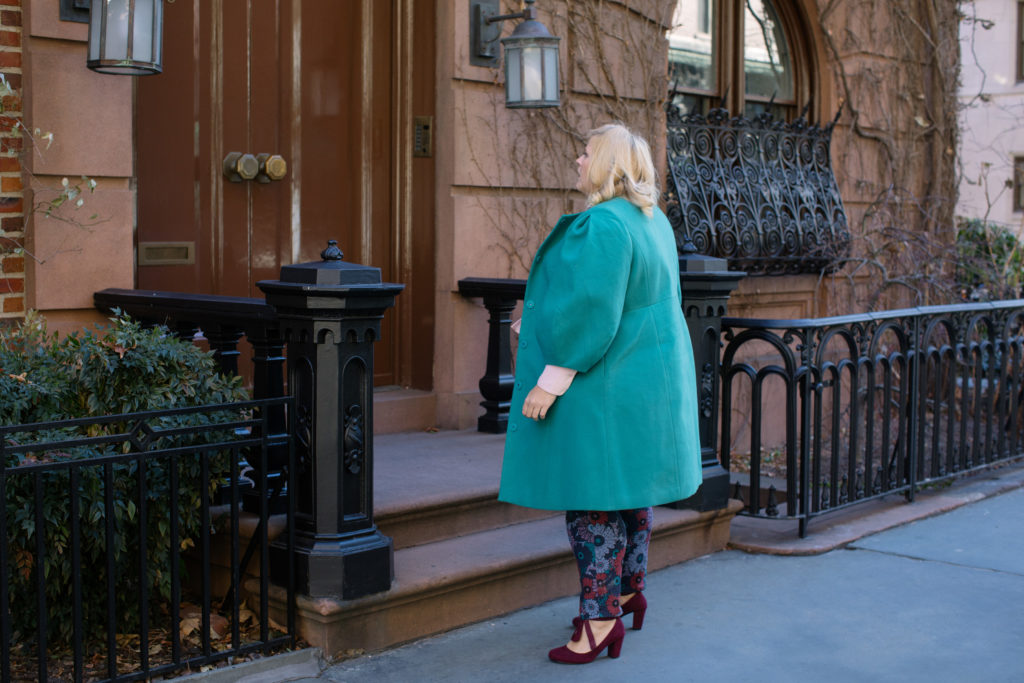 Trends by definition, represent a change in direction from the norm. Floral print blouses, skirts and dresses- while still very much en vogue- have been around a very long awhile. They also aren't going anywhere. They're basically a staple and can be found in some variation in nearly every woman's wardrobe. The prints may change season to season, but I think over the last 30 years it's been pretty easy to find any of these pieces in a floral print. But floral pants? Unless you're a vintage fan or shop retro forward brands, you probably would have been hard pressed to find a well cut trouser in a bright floral up until recently.
How to Rock Floral Pants: The Basics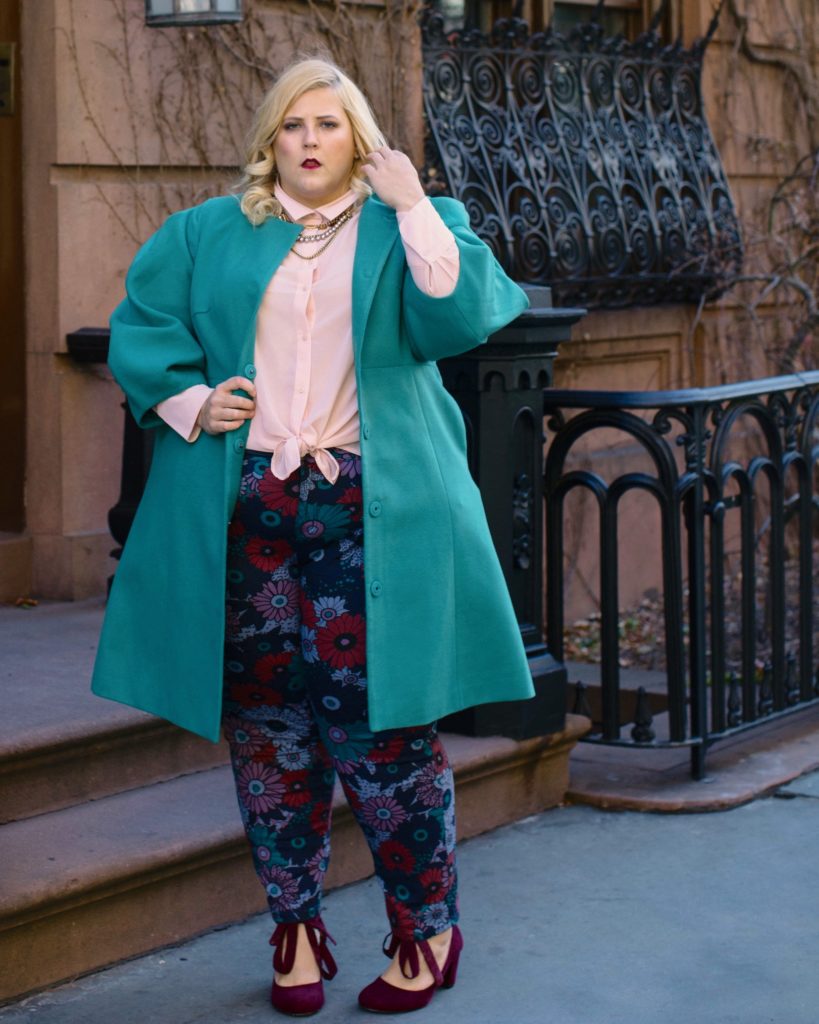 Now sometimes floral pants get a bad rep. People call them grandma-y or frumpy. Oh hell no. Floral pants can be modern, edgy and chic.  The easiest way to rock a bold floral print pant is to pair it with tailored solids that highlight various tones in the pant. Here I've taken these rad 1960s inspired daisy print plus size pants from Modcloth and paired them with a light pink, long line blouse from New Look (no longer available, similar style linked), knotted at the waist. To add a touch of pizazz to the top, I buttoned the collar of the shirt all the way up and wore pearl chain necklace around it- I call this my jewelry bow tie. Lastly,  I accentuated the teal in the pants with this architecturally styled coat from Eloquii (no longer available, similar style linked) and I drew out the burgundy tones in the print with a cute wine colored heel.
How to Rock Floral Pants: Advanced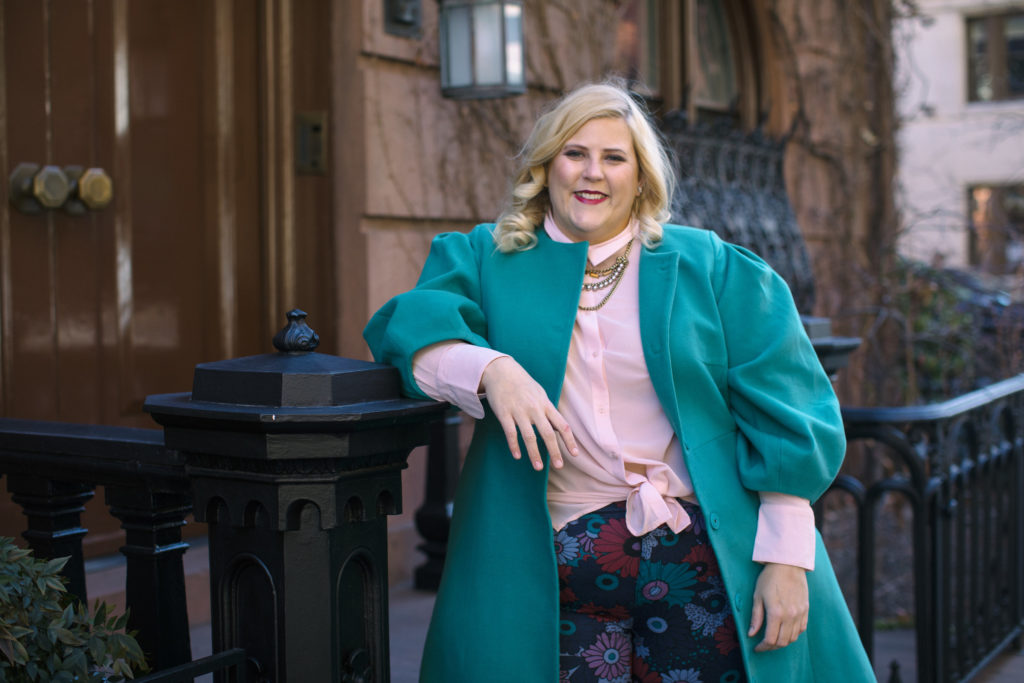 For more advanced fancy pants action, try pairing two different florals in similar hues together.  You can take the same approach with any print- even stripes. I personally am loving some of the stripe and floral pairings I have been seeing floating around on the internet. Maybe it's because I just love any excuse to put more colors on my body at once. Yep, it's probably that.
My Favorite Floral Pants
To make rocking some sexy grandma floral action easier on you, I've rounded up my favorite pantaloons in bloom below. Click the images to shop.
I earn commissions on some of these links that helps support my content creation.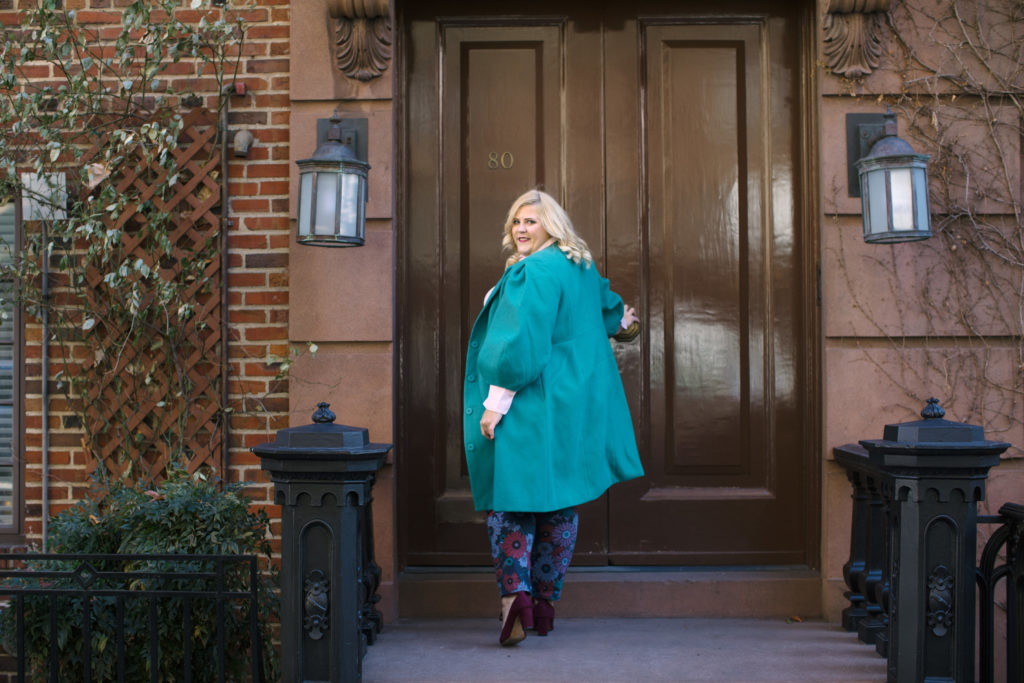 Share the love... and this post!