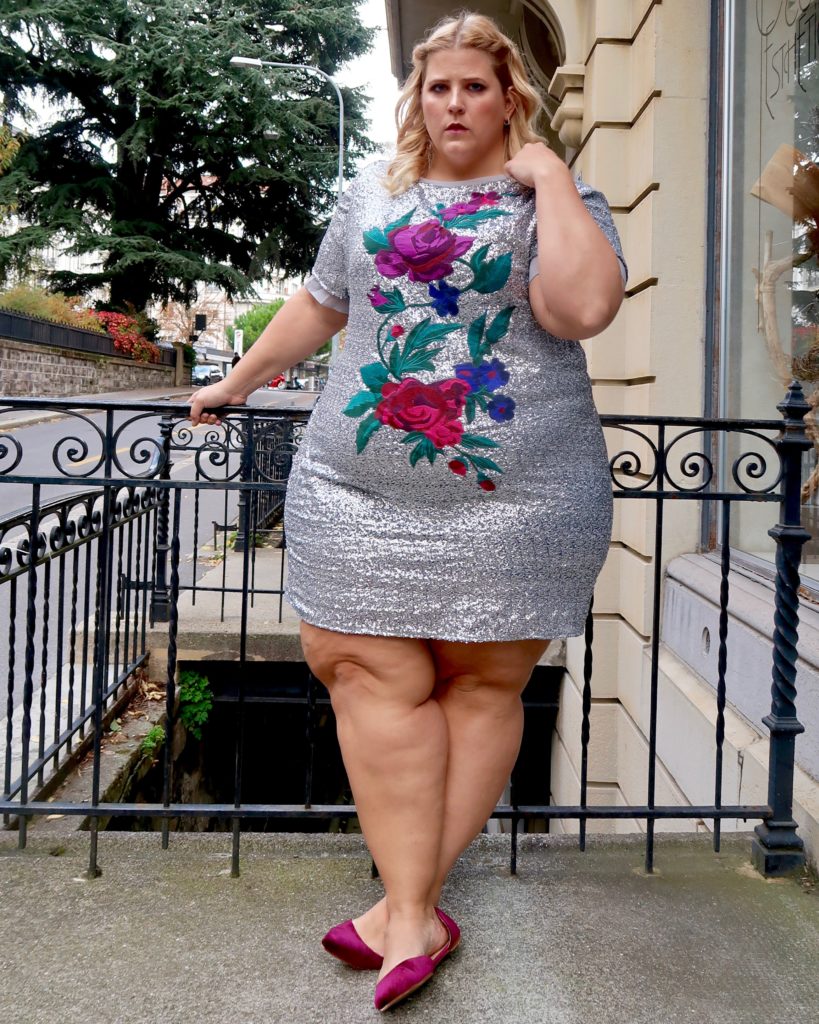 Let's talk about this perfectly sparkly plus size dress  from Eloquii. It's simply enchanting. Actually, I l think witch craft had to be involved because for the life of me I cannot fathom how one even embroiders on top of sequins. That's one legit sewing machine- being able to crush that embroidery through a slew of plastic on each downward and upward motion.  However it was done, the result is as special as it is unique.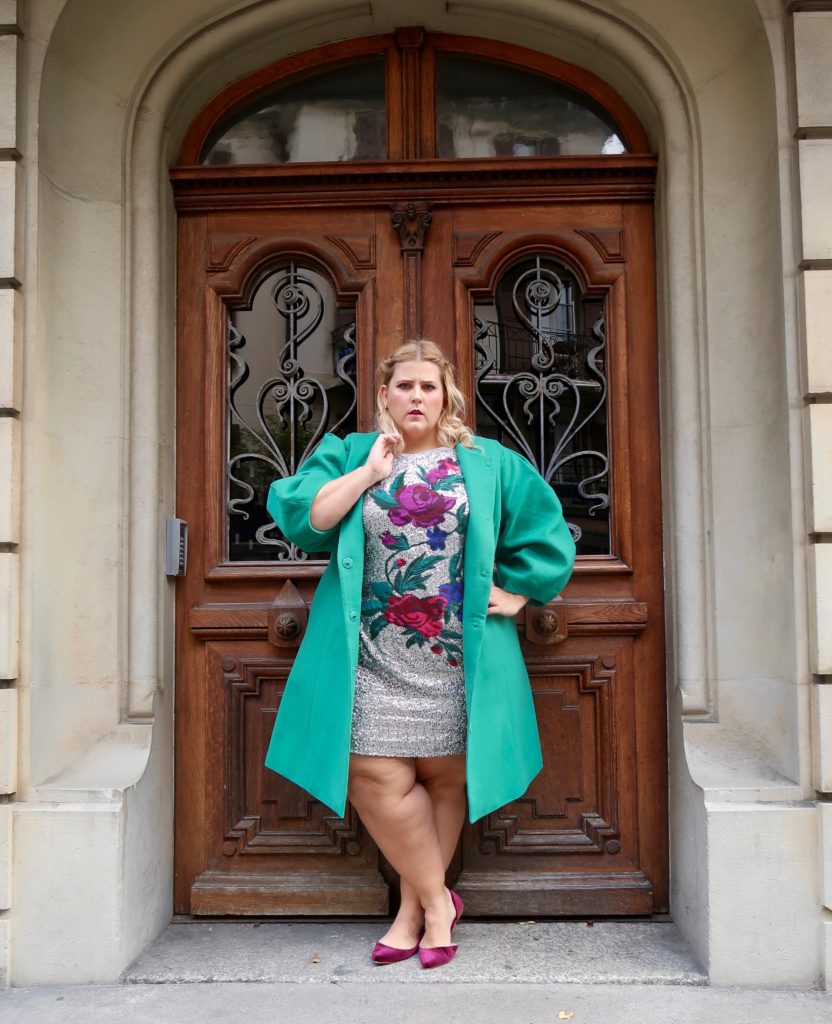 Now, I'll admit the dress fits me much different then the model (oh hey girl hey Tess Holiday), but this is mostly because I'm a pear shape and carry a lot of junk in my trunk.. and in my birthing hips …and in my candy juicy thighs. As a result the little silver lining of the dress that's supposed to peak out at the bottom doesn't. Instead, its taking refuge in my butt. It refused to cross the twin peaks to be seen. I don't blame it, it's probably lovely weather in my ass this time of year.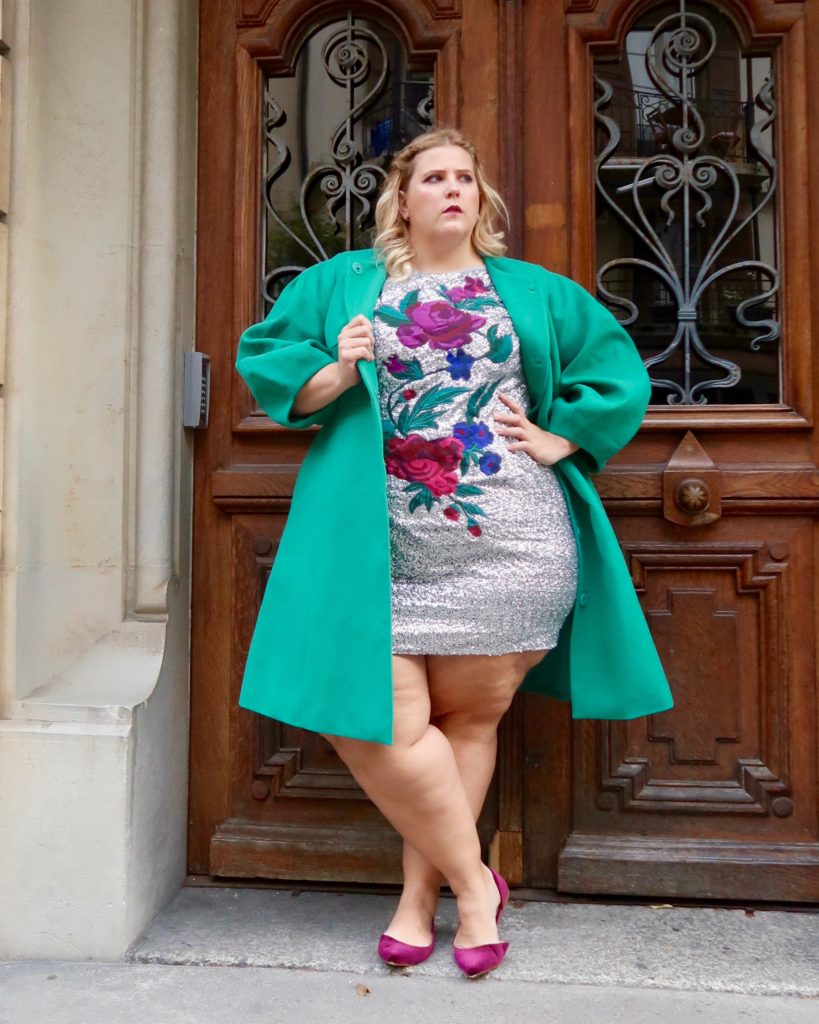 I noticed upon opening the dress that it perfectly matched the modern big sleeved jacket I already owned and I had to pair them together. Mostly because I look for every excuse to wear this coat. This was indeed a good excuse. Some maroon velvet flats from Target, referencing another hue from embroidery, topped of the dapper dress and made the look as cohesive as it was colorful.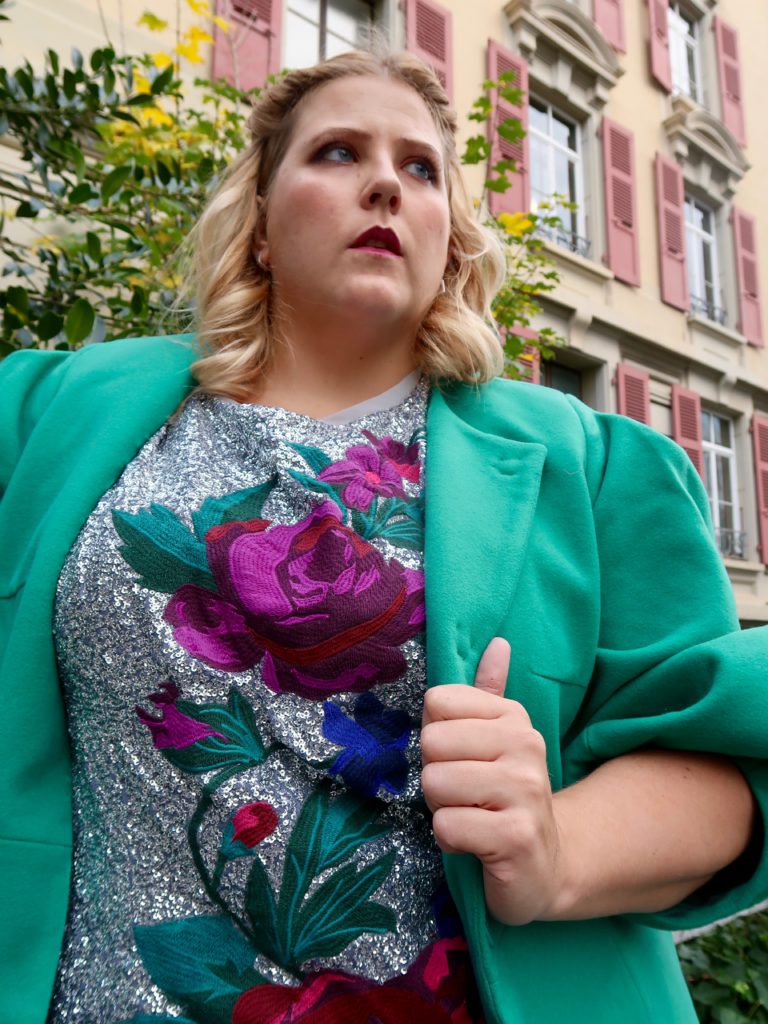 Thank you to Eloquii for sending me this dress to style. Thank you to whomever's house in Switzerland this was that I holed up in front of taking pictures. And thank you to cheese, for existing and making me able to stand in 40 degree weather in a t-shirt dress.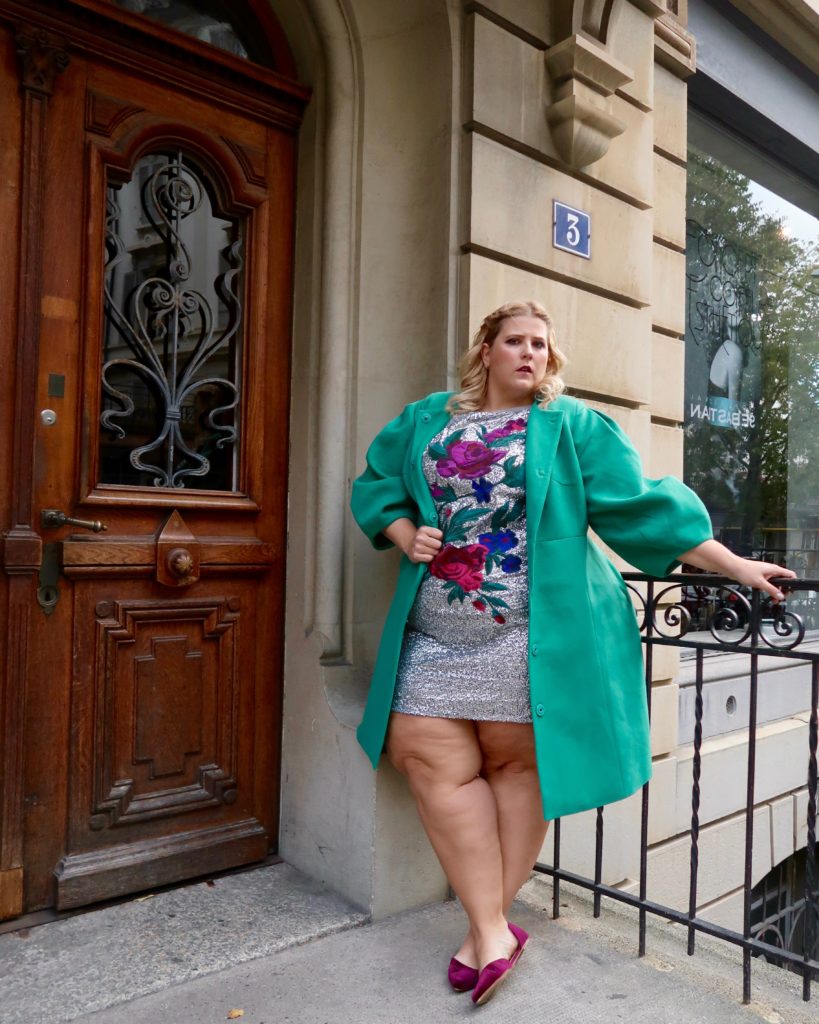 Share the love... and this post!