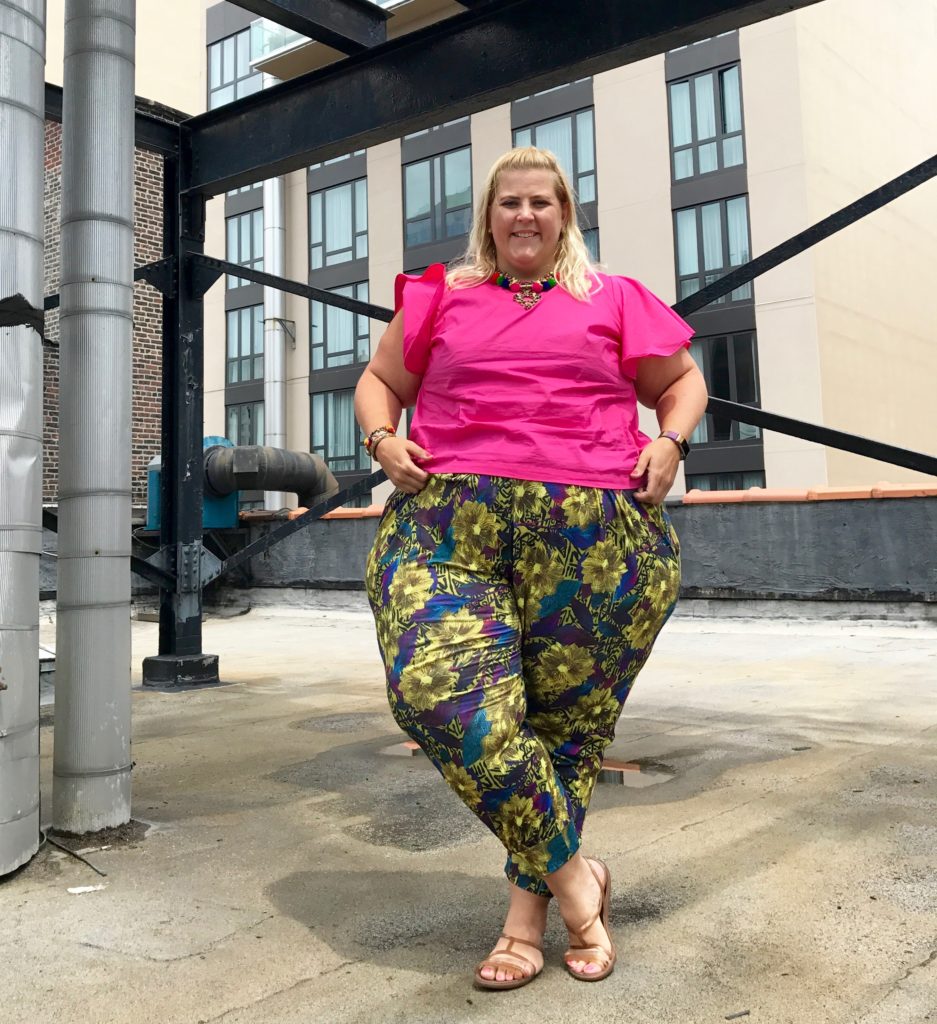 As I look at my computer screen right now I have 21% battery left. I've decided that I've got just until that battery fades to finish this post. I guess that's how I achieve work/life balance, by constantly some how managing to do the impossible in too little time on too little sleep. Man am I tired. It's been a hard day, but the good kind where you know the exhaustion will pay off in progress.  Data is passed out at my feet and making soft whimpers as I type. I have never been more jealous of him.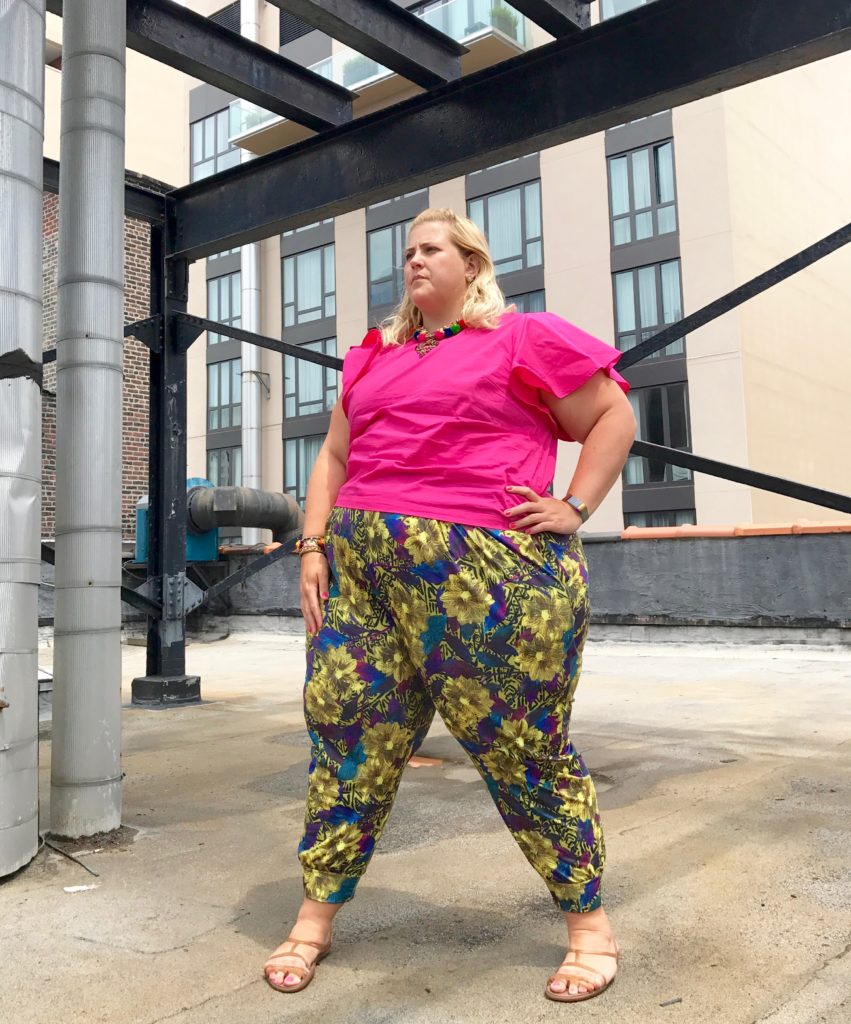 First things first, since most of you will read this blog solely to get the details on these very fancy pants, I will indulge you sooner rather than later. These floral harem pants are from ASOS and the pink top is from Eloquii. I like it because it has a bow in the back, just like me-secretly girly. The gilded sandals are Crocs, because it's hot and I just want to be comfortable. Lastly, the jewelry is a set I almost missed my flight home from Delhi, India for.  Good accessories are important.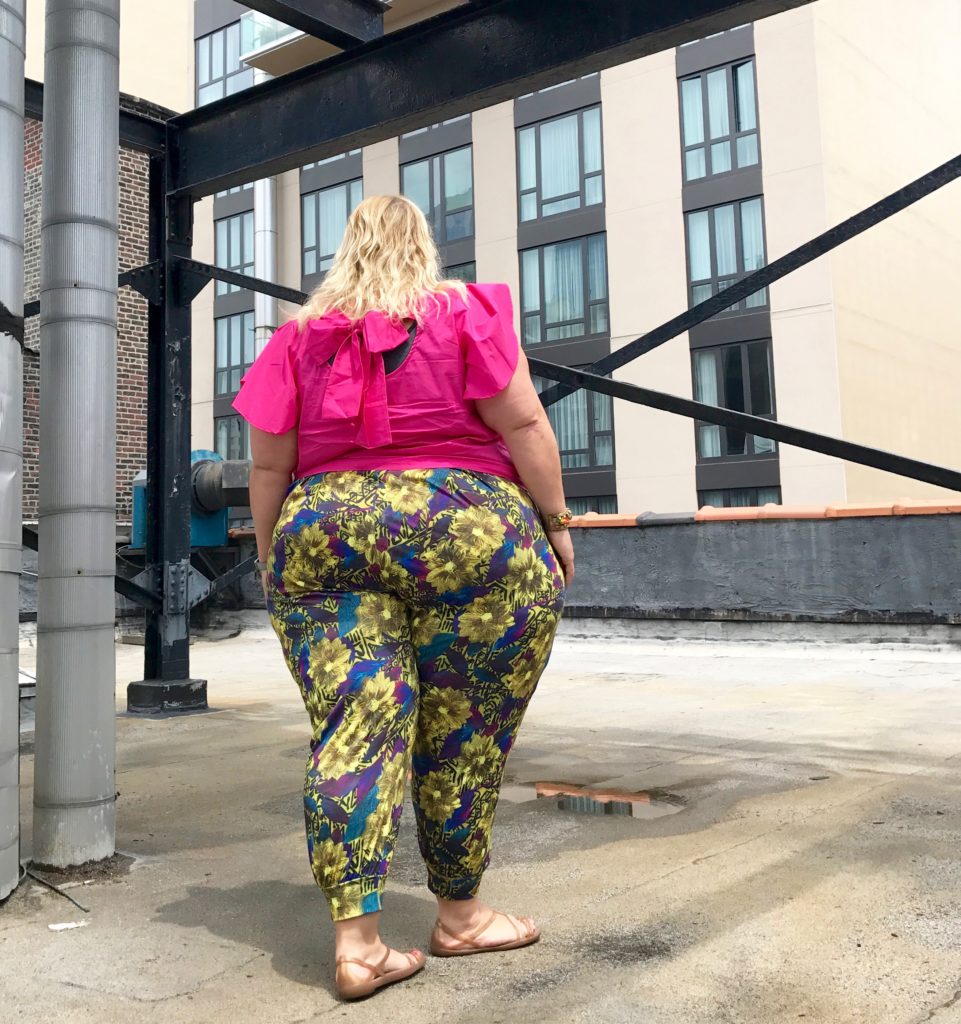 I wore these pants today, because some days we simply dress to make ourselves stronger. Today was one of those days. After a hellacious trip into NYC last night, I just wanted to wear something bright, as a symbol I would not back down if the day decided to get hard. No white flag would be waved. And I would not just seize the day; I would do it boldly and with as much confidence as one can wearing floral harem pants.
Today, I wanted to be seen.
On some links I earn affiliate commissions that help support my blog. 
Save
Save
Share the love... and this post!