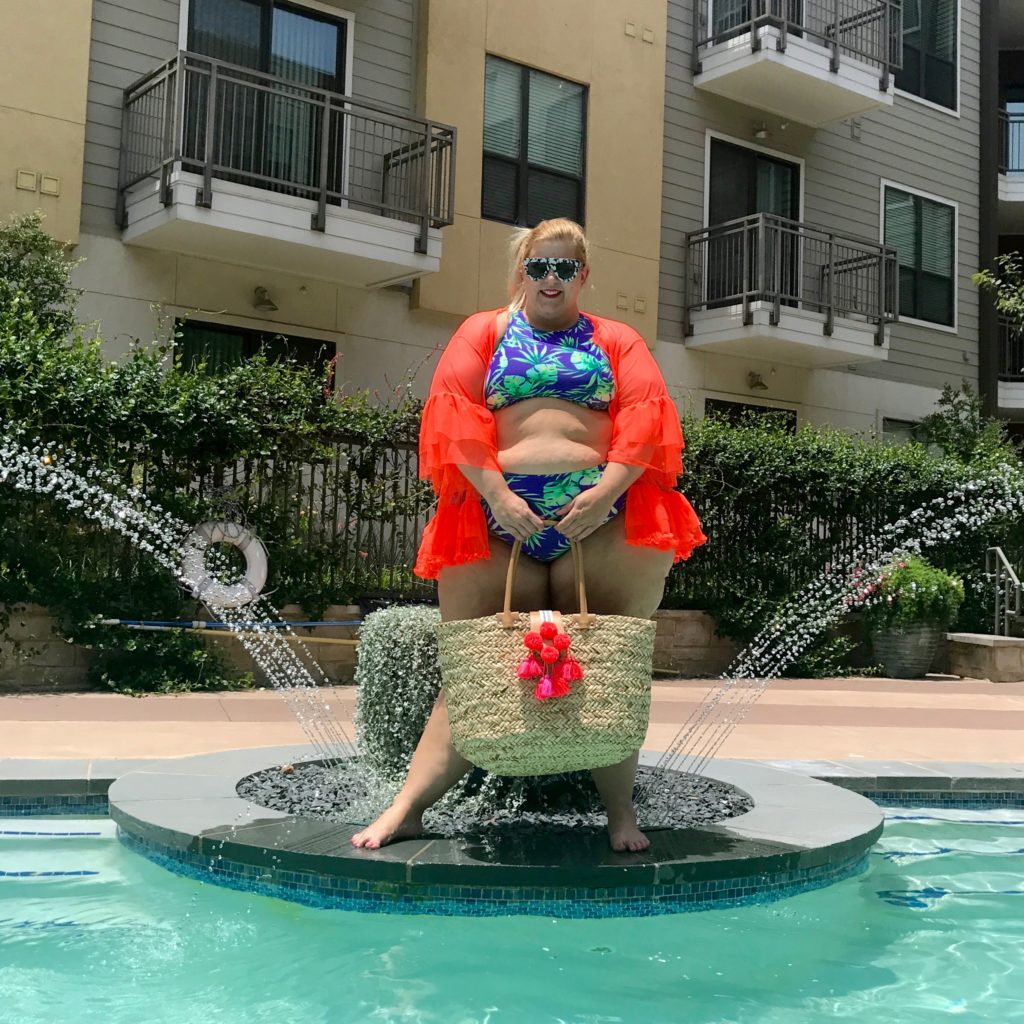 I can't not share this look. I am on cloud nine as a result of its bold colors, sassy flounced hems, and sassy shades. I feel like the might phoenix of the pool. A bold bird rising up from the ashes of the work week- born anew in the gold rays of the sun. Bonus, the suit is so comfortable and I feel content in the fact I turned a totally fugly shirt, into a totally adorable cover up simply by slicing it down the front.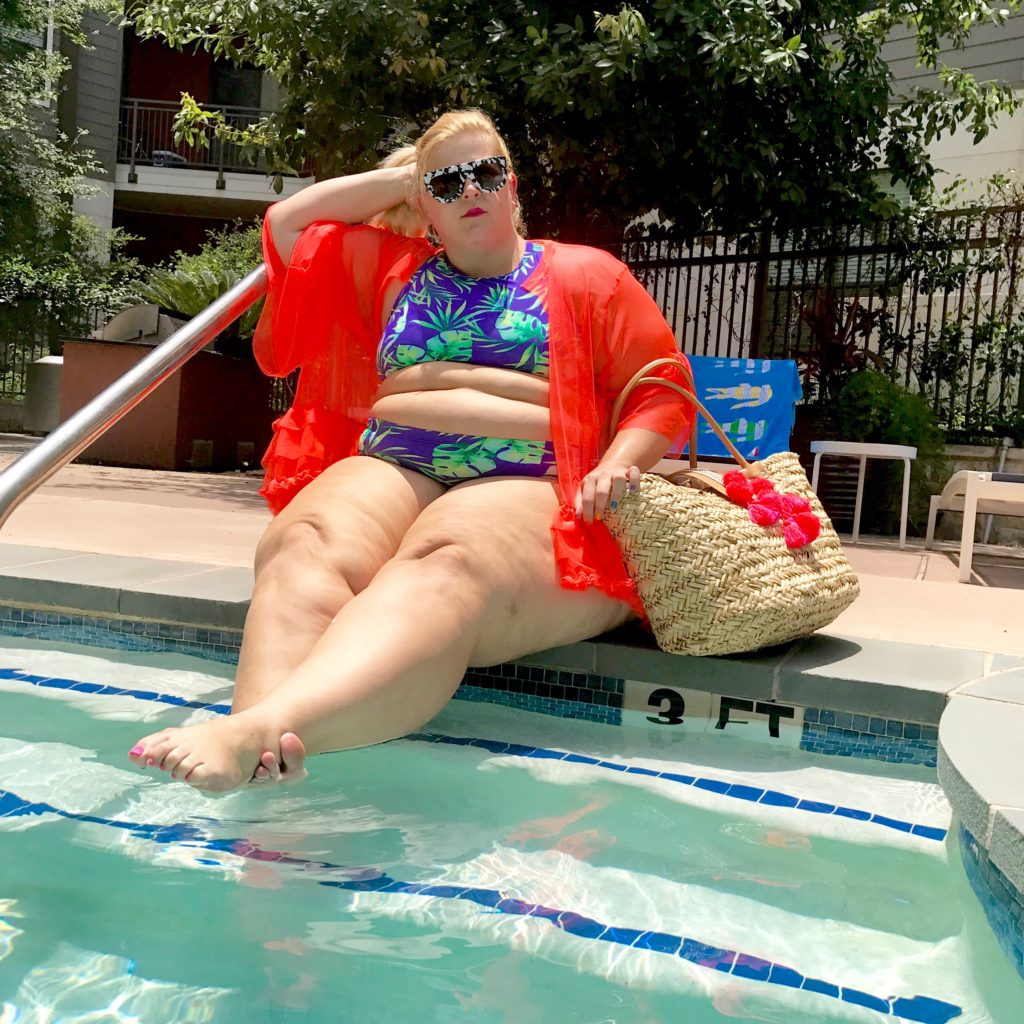 Here's the details on the pieces I am rocking in this look.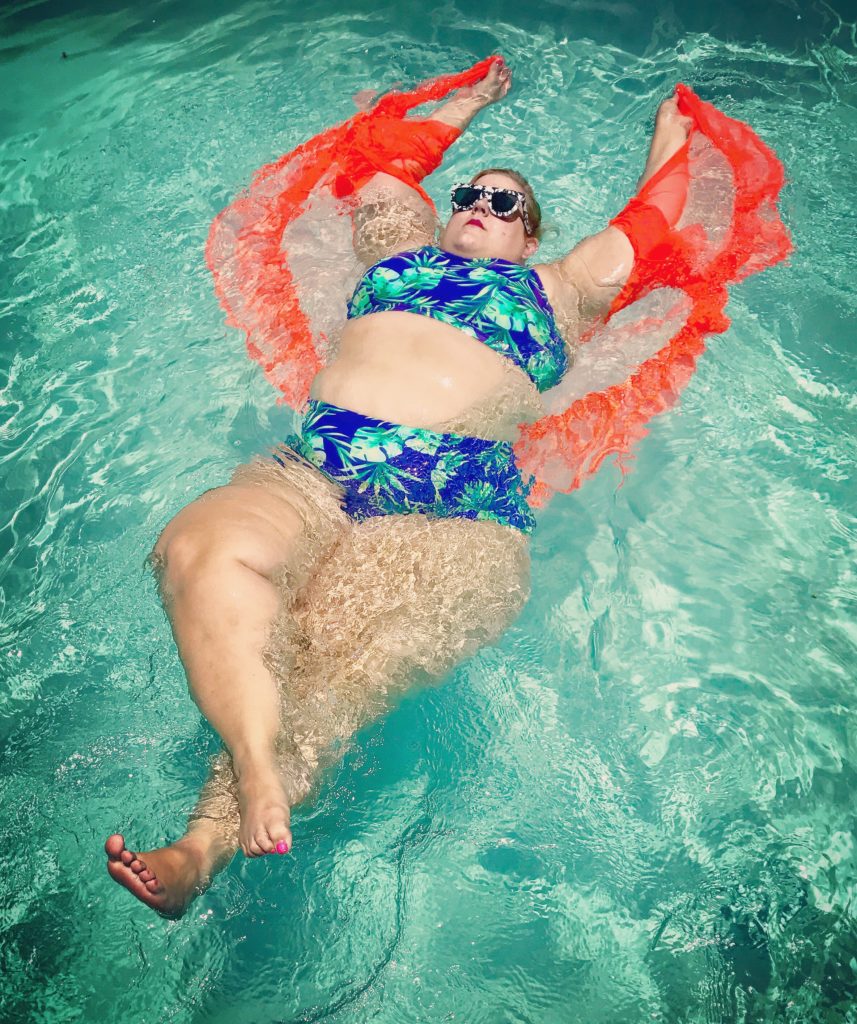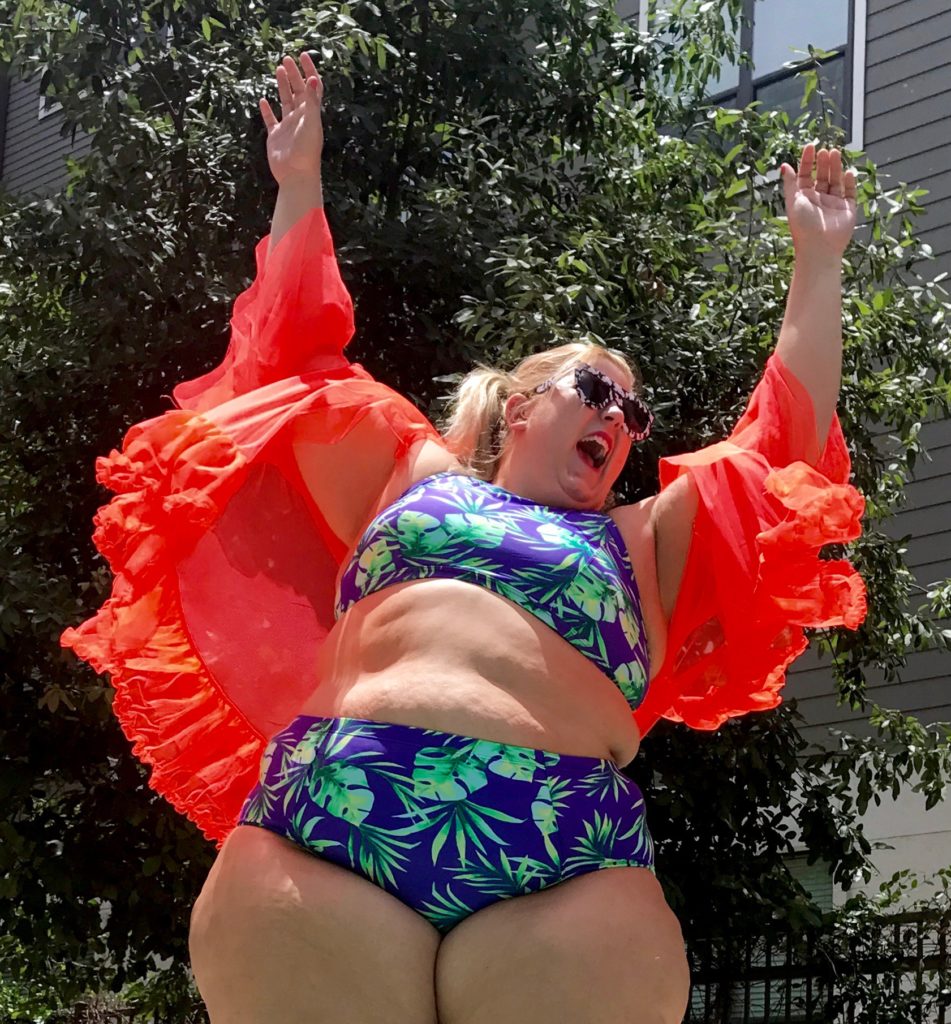 Save
Share the love... and this post!