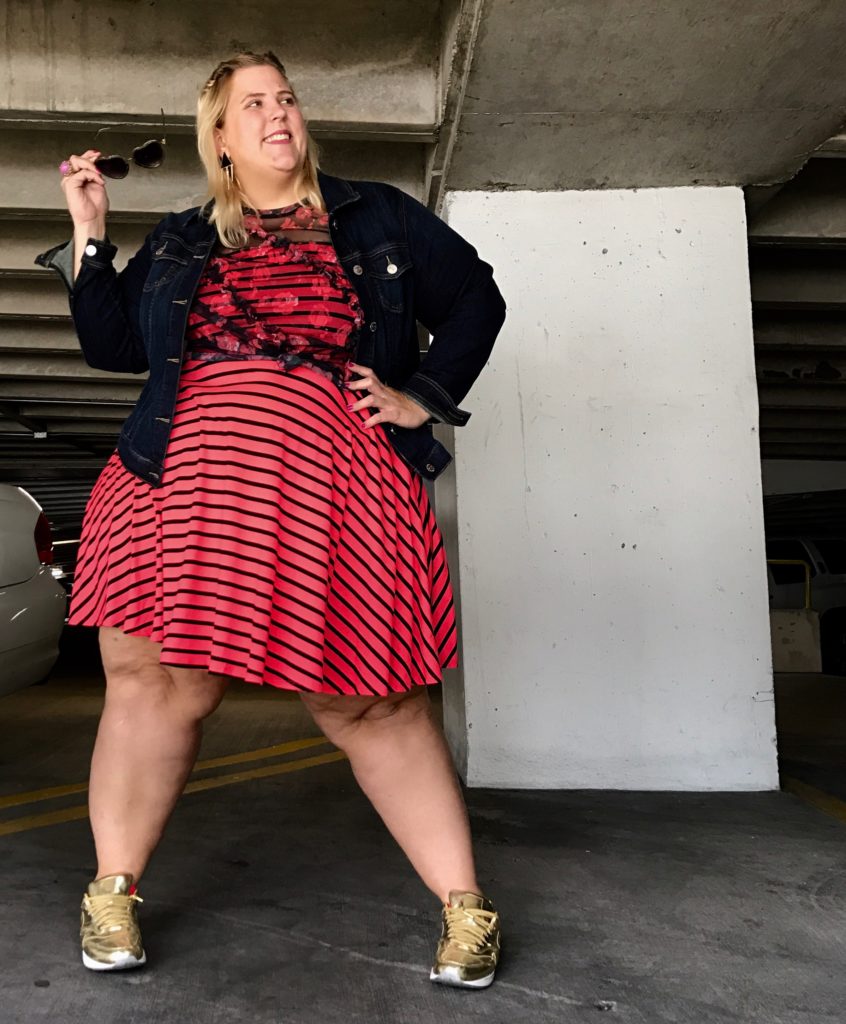 Today was my ode to the relaxed cool girl look. Look at me wearing a cute dress with sneakers and a denim jacket- I am so damn cool. I wanted to be comfy, but I also wanted to look like I kind of made an effort. You know, in that "single mom back on the market going to the grocery store looking for produce… and new love"   kind of way. The layering of the floral mesh over the dress was a massive experiment and I'm beyond pleased with how it worked out. I love how some of the florals pop bright with the layer of hot coral behind them. Hot Coral, such an excellent band name. We could wear crowns made of seashells and the drummer could wear a  rainbow neck-brace with streamers that makes him look like a jellyfish. Clearly, I need a vacation… Outfit details after this adorable photo break.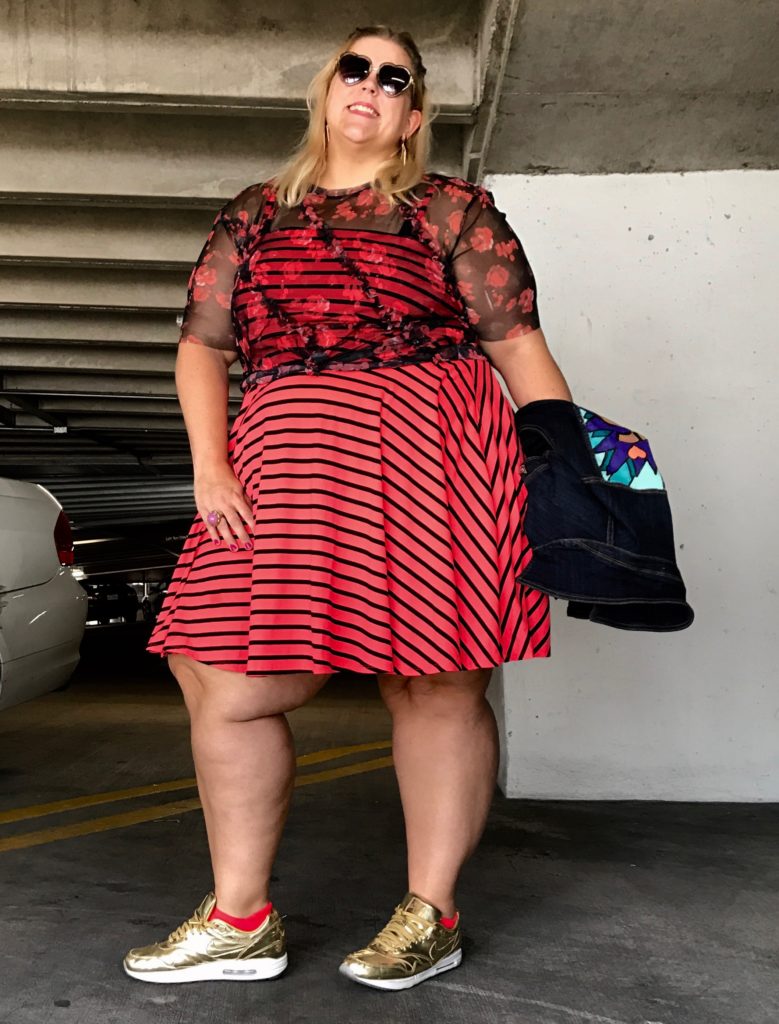 The striped hot coral dress is from Torrid, and also easily converts to a tube dress. It's a nice little spring/summer essential. The ruffled floral mesh overlay is from New Look and I've knotted it just below the bust line to define my waist. This jean jacket is the only proof in my wardrobe that I am a successful crafter; I took an old Torrid denim jacket and hand painted the design on the back. My earrings were purchased in India, my sneakers from Nike (here's a great gold sneaker alternative), and my glasses as a last minute splurge from Ashley Stewart.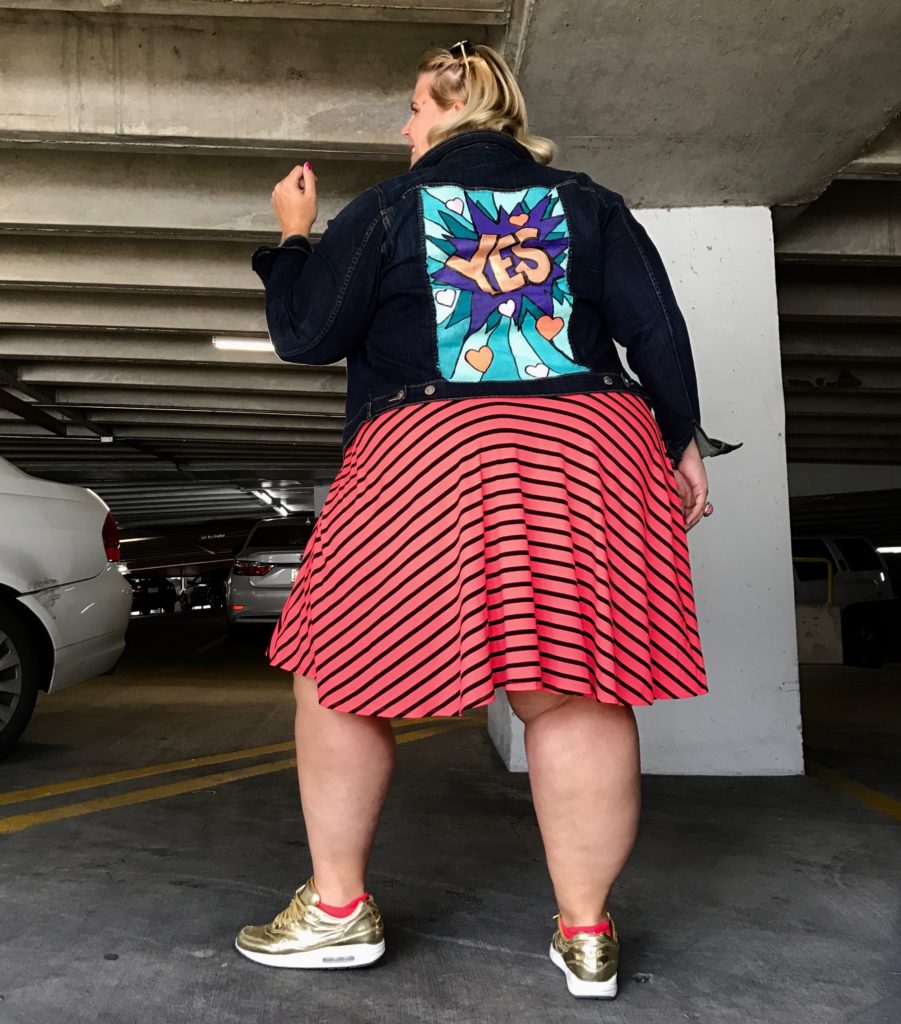 Share the love... and this post!