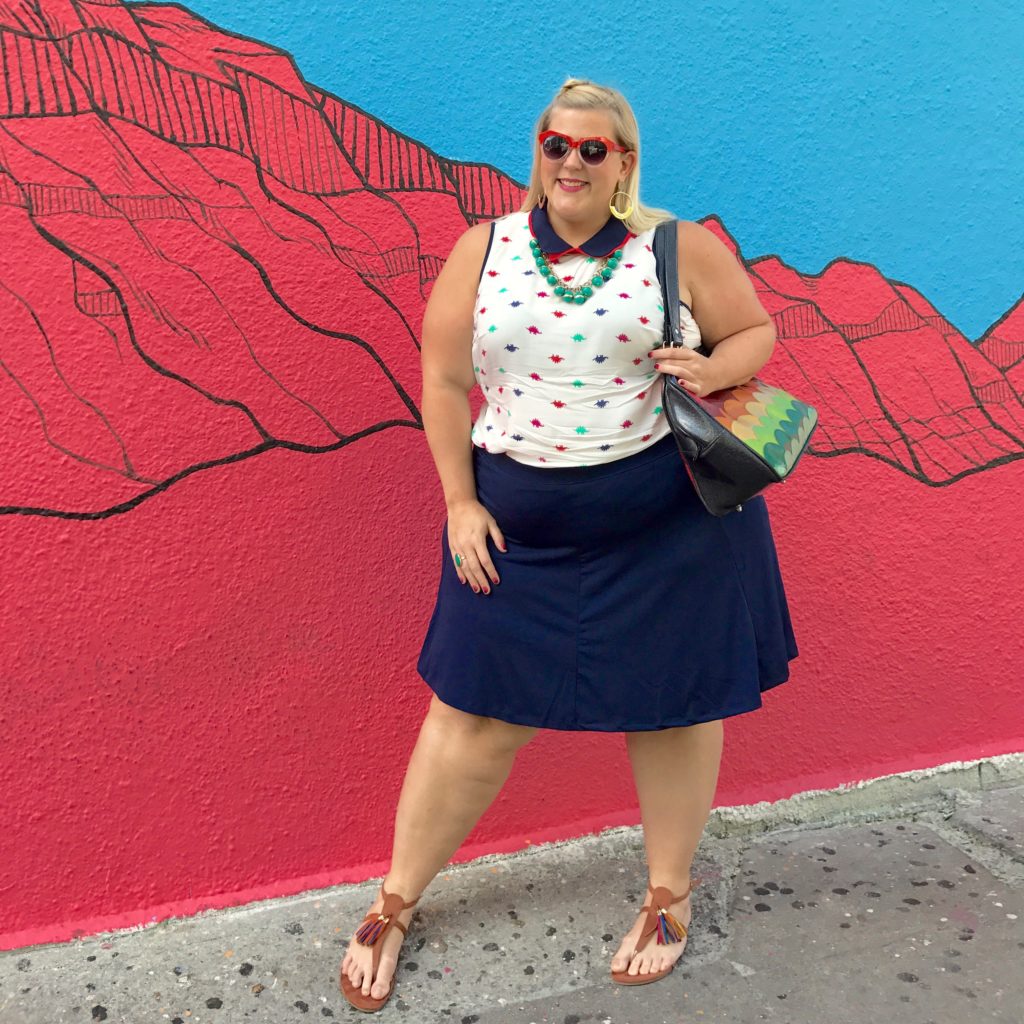 I hear it time and time again. "Don't you think that's a little loud for the office?" Simple answer is no. Prints scare people. However as scary as a funky frock might feel,  never before has it been more acceptable for a woman to have fun with her work day wardrobe. Professionals in television and media are even regularly  shown sporting bold, colorful prints. Take for example, Mindy Kahling, in her show "The Mindy Project".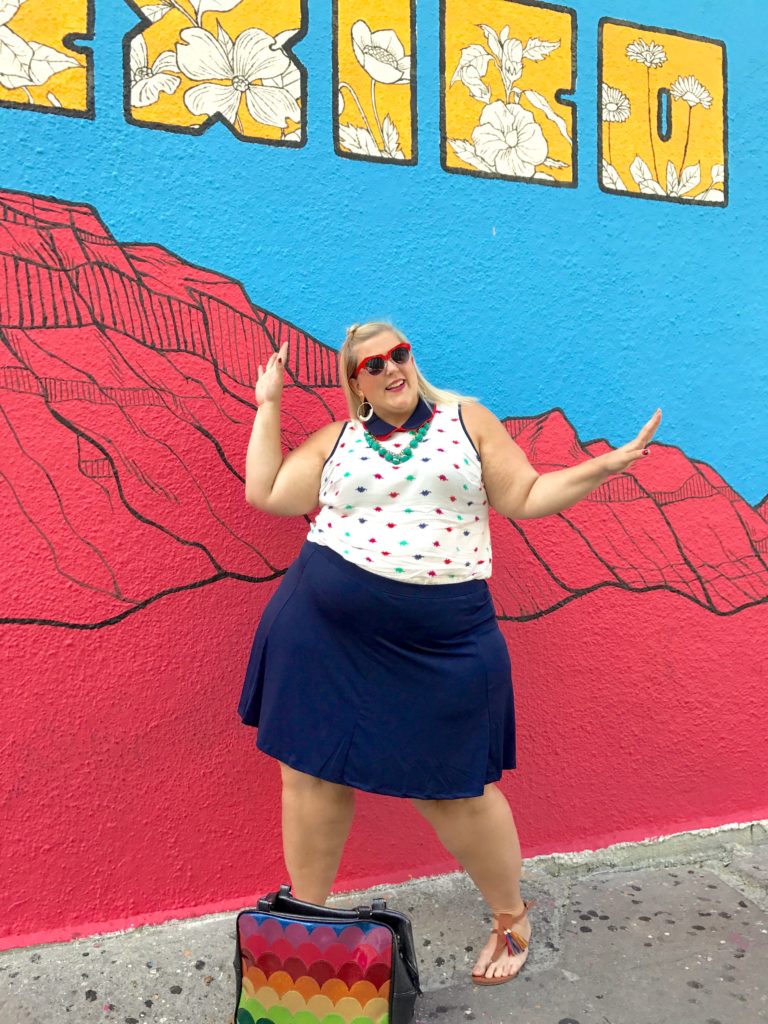 I love this dinosaur shirt from Modcloth, because it has just the right amount of whimsy while still offering the sophisticated details of a collared blouse. Paired with a simple and amazingly comfortable skort (yes, you read right- skort) from Avenue, the look is as office appropriate as it is comfortable. Given it's my life ambition to look as much like a Harajuku girl as possible at all times, I upped the ante with some fun tassel sandals from JustFab, large 70s style earrings from Eloquii, an old bauble necklace from my collection, and a basic coordinating disc ring in the same green jewel tone. I finished off the look with an adorable rainbow computer bag from Dots and Bows.The key to rocking a good print in the office comes down to 2 things…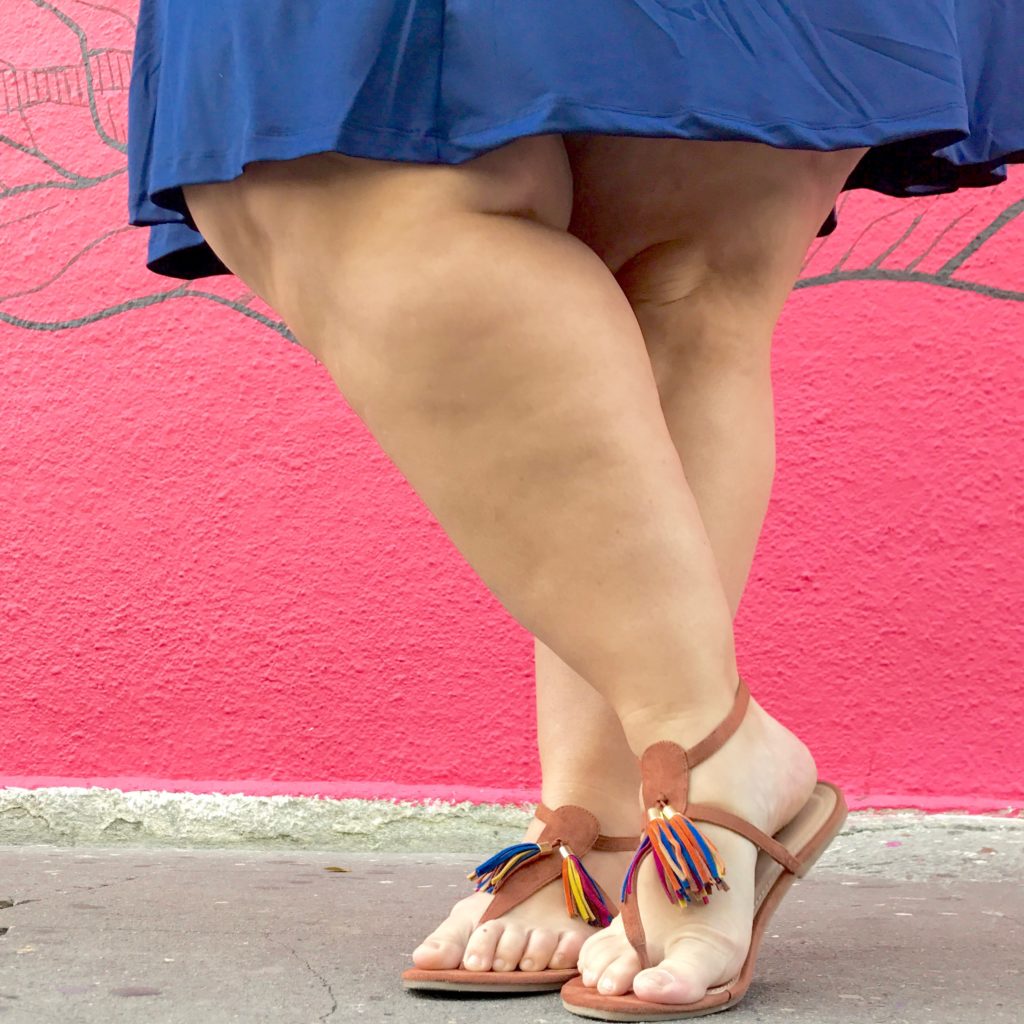 Work Acceptable  Styles
The key to rocking a good print in the office comes down to 2 things. First, make sure the cut of the shirt is work appropriate. Think about it this way- would this top be appropriate to wear to work in a solid color? If  yes, then you should totally be able to rock the same shirt in a print. This is of course assuming the print is not of something wildly inappropriate. That kind of rock and roll will probably never fit the bill for office attire. Side note: now I really want a printed blouse with tiny "hot damn" printed all over it.
Simple Neutral Color Pairings
Second, keep it simple. When trying to make a bold print work appropriate, it really is all about how you style it. While, I am ALWAYS a fan of a print power clash, that's usually more than the office can handle.  Instead I rely on low detail, stream-lined neutral items to wear with my sassy printed frock. That way the prints can be in your face, but demure enough to be boss lady approved.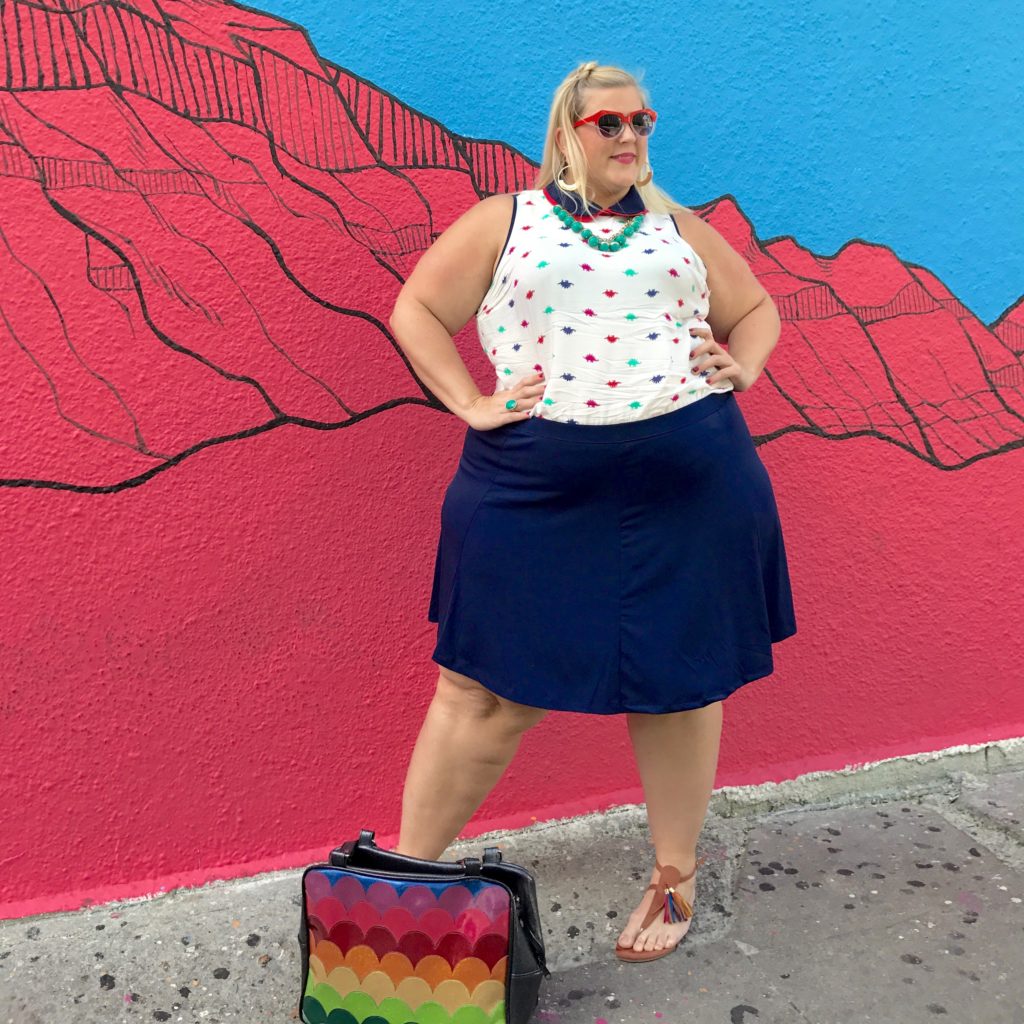 Save
Share the love... and this post!