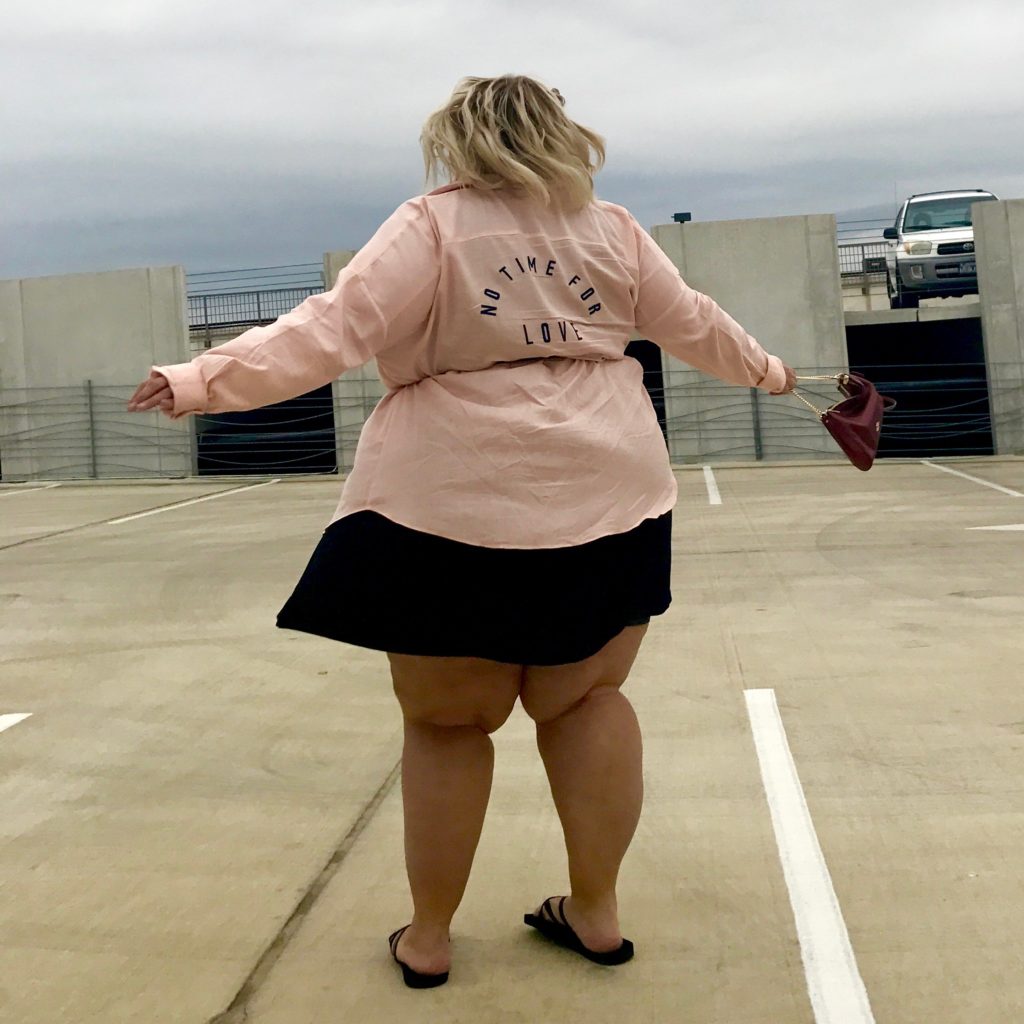 People love Valentines Day, all dem hearts and chocolate and fancy wine and roses and sexy sexy underwear. Me, I love to HATE Valentine's Day. I just think the whole thing is stupid, lame-o, sad pants, annoyed emoji face, tired. This may be because I am against holidays that use love to sell us stuff we don't need or probably more accurately because I am soulless swarthy spinster with no gilded lover in sight. And don't even get me start on those frivolous single awareness day parties. I don't need a party to celebrate the fact I am single. I do that Every. Single. Damn. Day. Thank you very much. Except when I do my taxes, because there have been a few years I  have really considered getting hitched for a cheeky little tax break.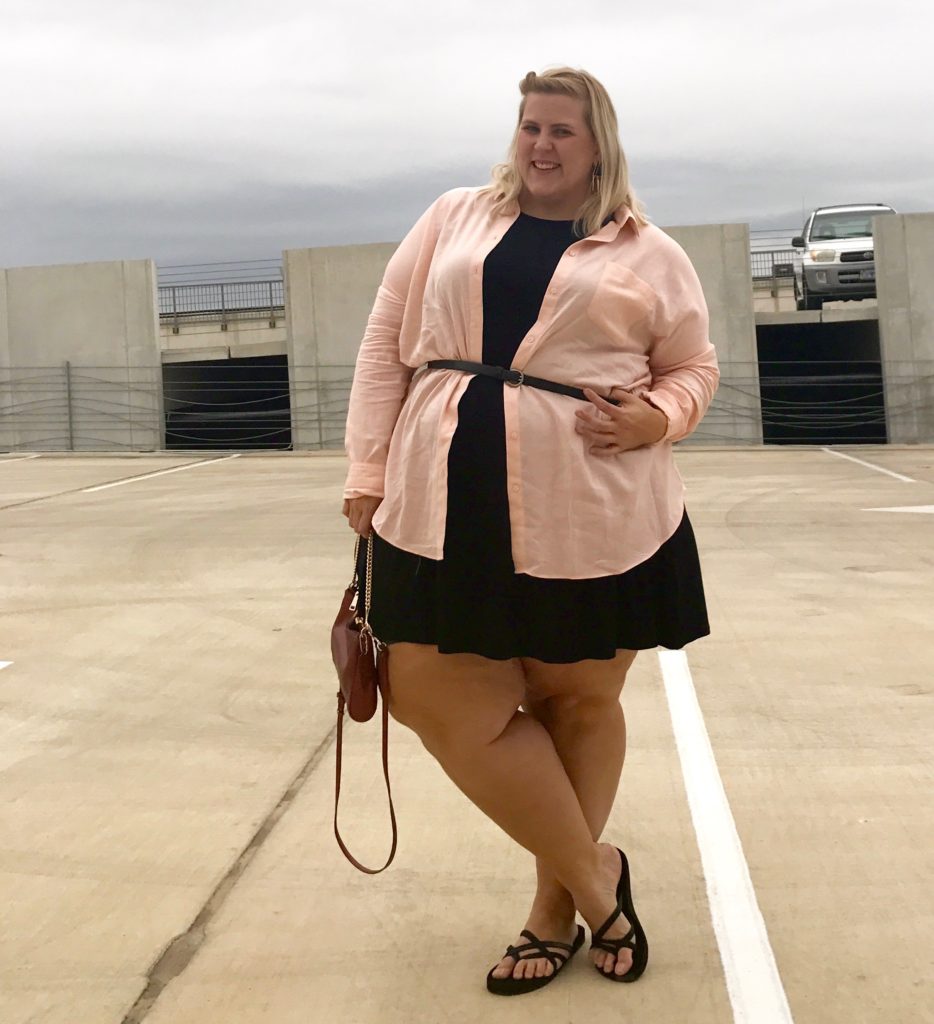 So Instead of getting all gushy gushy about the love in the air, I refuse to be caught in cupid's chokehold. Instead I present you with my anti-Valentine's Day outfit. Because I ain't got not time for love right now. Move aside, boss lady coming through. This pale pink button down embroidered with "no time for love" is from Asos and is also available in straight sizes for you non-plus sized ladies. The black tank dress is a closet basic I scored at Old Navy. I paired the look with my comfy tevas (a modern take on the every day flip flop), an old belt from the back of my closet, and a metallic convertible clutch/shoulder bag I picked up on clearance at Coach.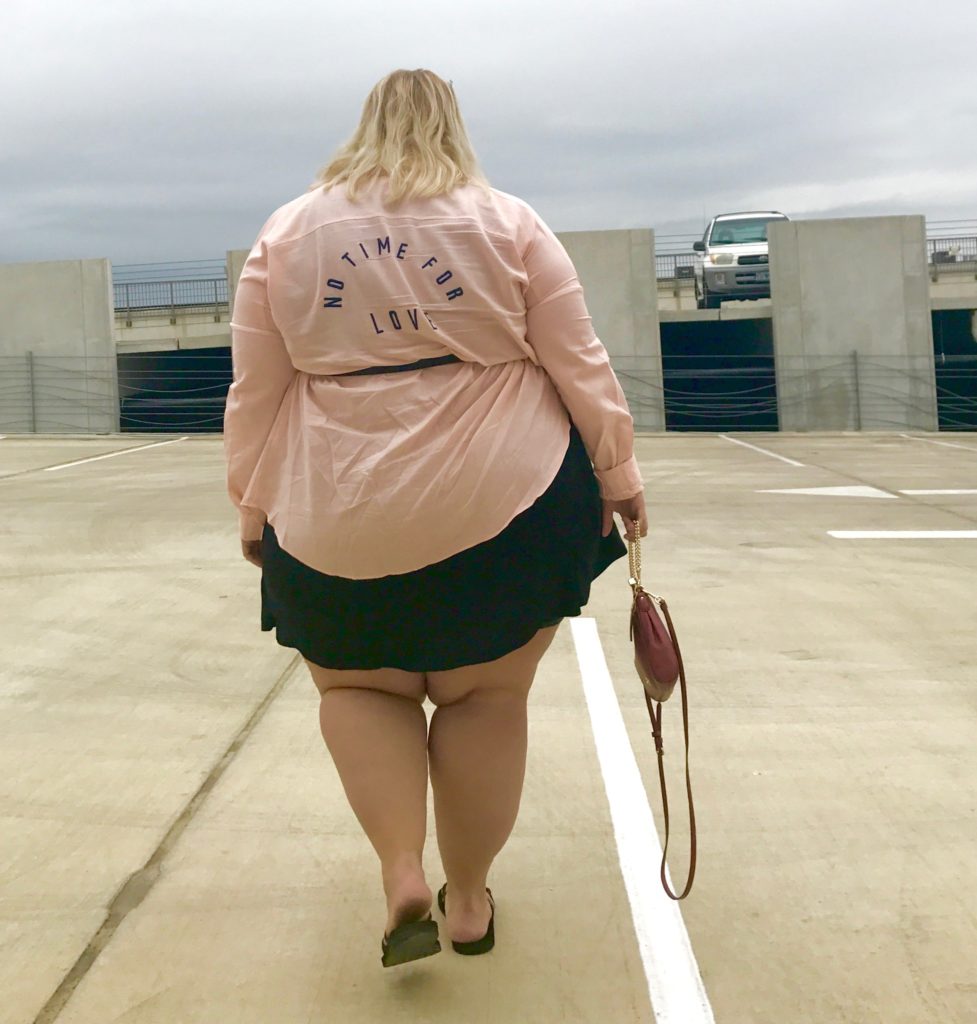 Share the love... and this post!