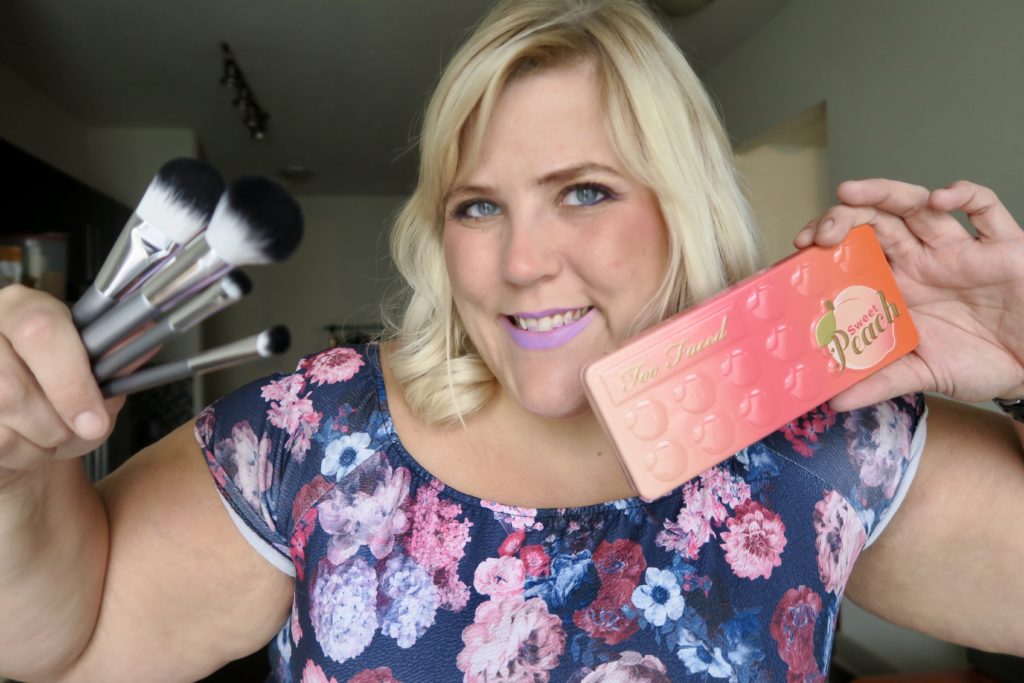 Lets everyone move past the fact there is definitely lipstick on my teeth in this picture. It's happened to us all, the side affect of the glossy glossies forbidden love affair with with our mouth spears. Always trying to be together, always having the signs of their romance carelessly wiped away. Instead lets focus on the good ish- what's in my travel make up bag.
My Make Up Travel Philosophy

You might be asking, what the heck is a travel make up bag? Well, in short its my must have make up essentials. See, I purchased doubles of all the "need to have with me" products, gathered them together in a pretty bag from Target and created a permanent space for them in my suitcase. This way I can ensure that when I am on the road, I always have the best with me. Now I can create a variety of sassy looks, with out having the burden of trying to make a giant size caboodle fit into a medium sized suitcase.
Whats in My Make Up Bag?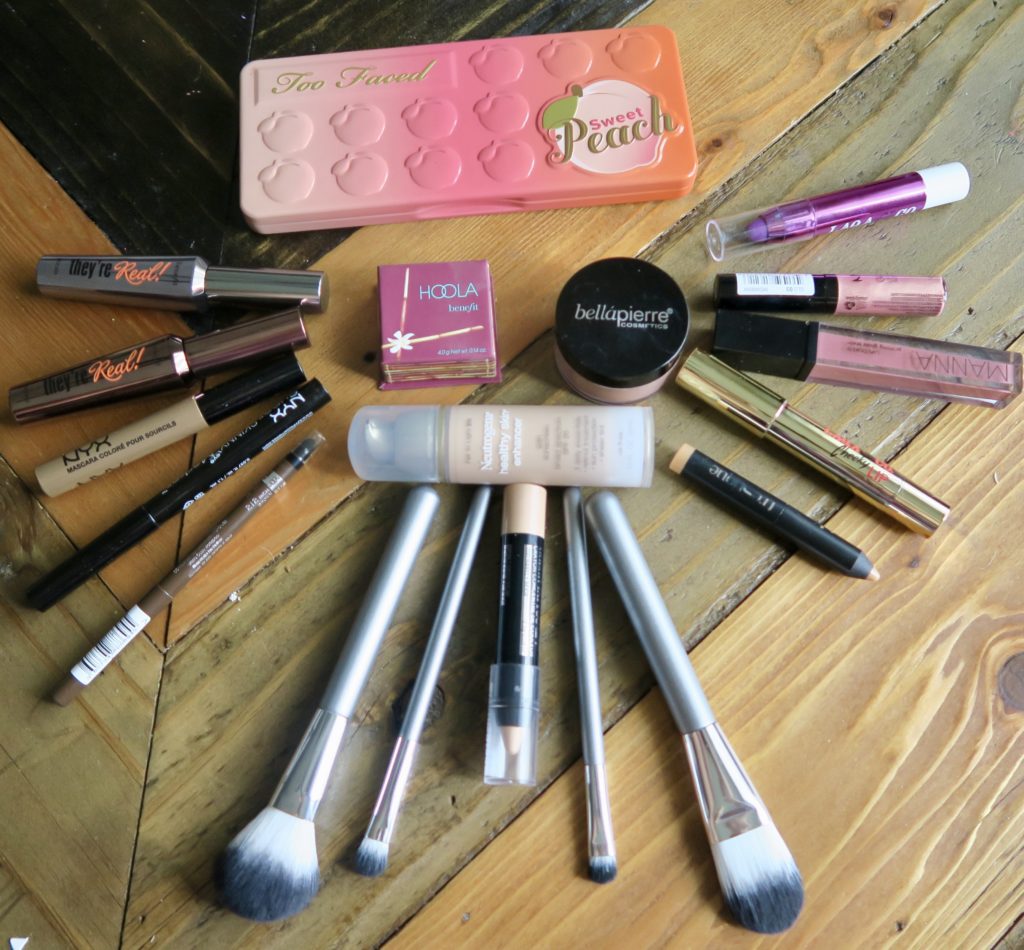 A Glowing Travel Look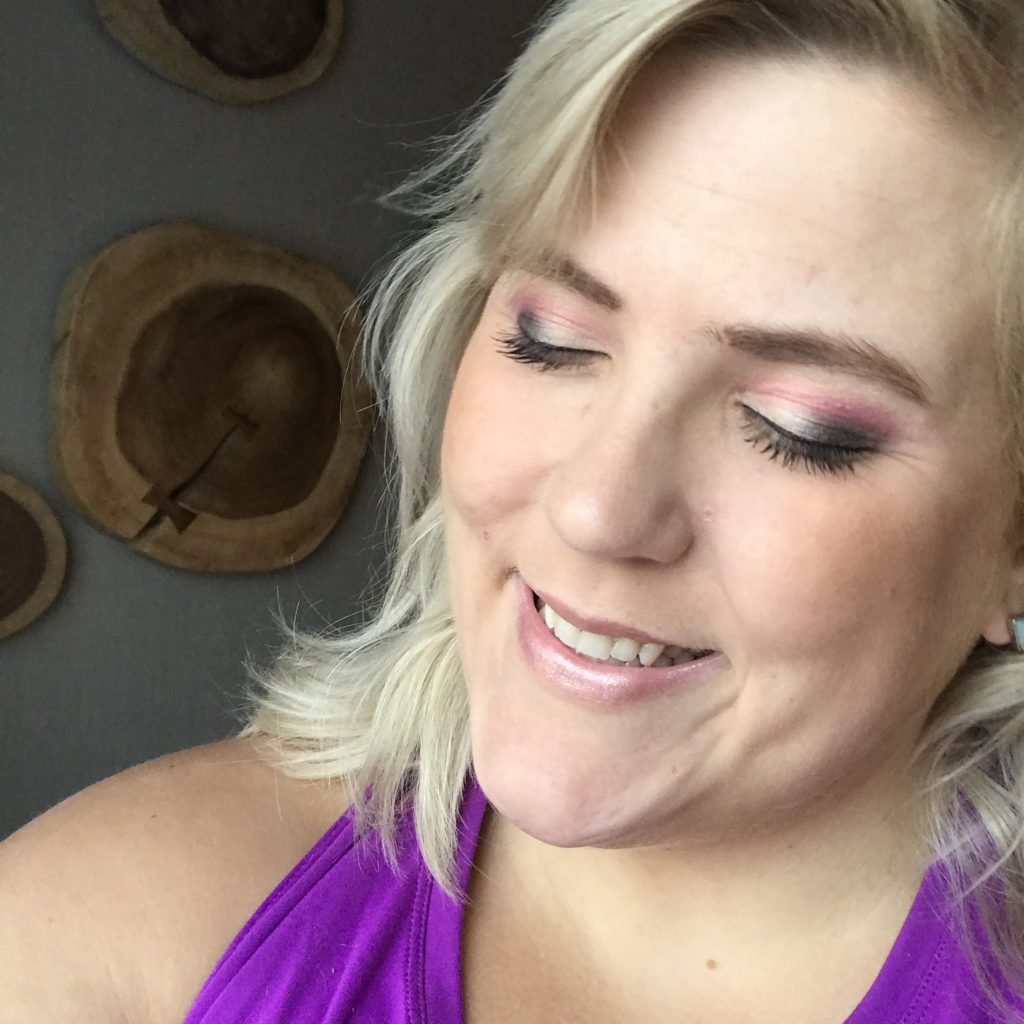 Just for fun I thought I would share with you a little travel look I did yesterday using many of the items listed above. I used the Sweet Peach palettes Nectar,  Just Peachy, and Talk Derby to me shades. I lined my eye with the NYX line marker and coated the lashes with that black Benefit Mascara. I'm wearing the Hoola bronzer and the NYX "And The Beat Goes On" lip gloss.  The results are obviously adorable.
One some of these links I earn affiliate commissions. These help support my blog but do not affect what items I purchase