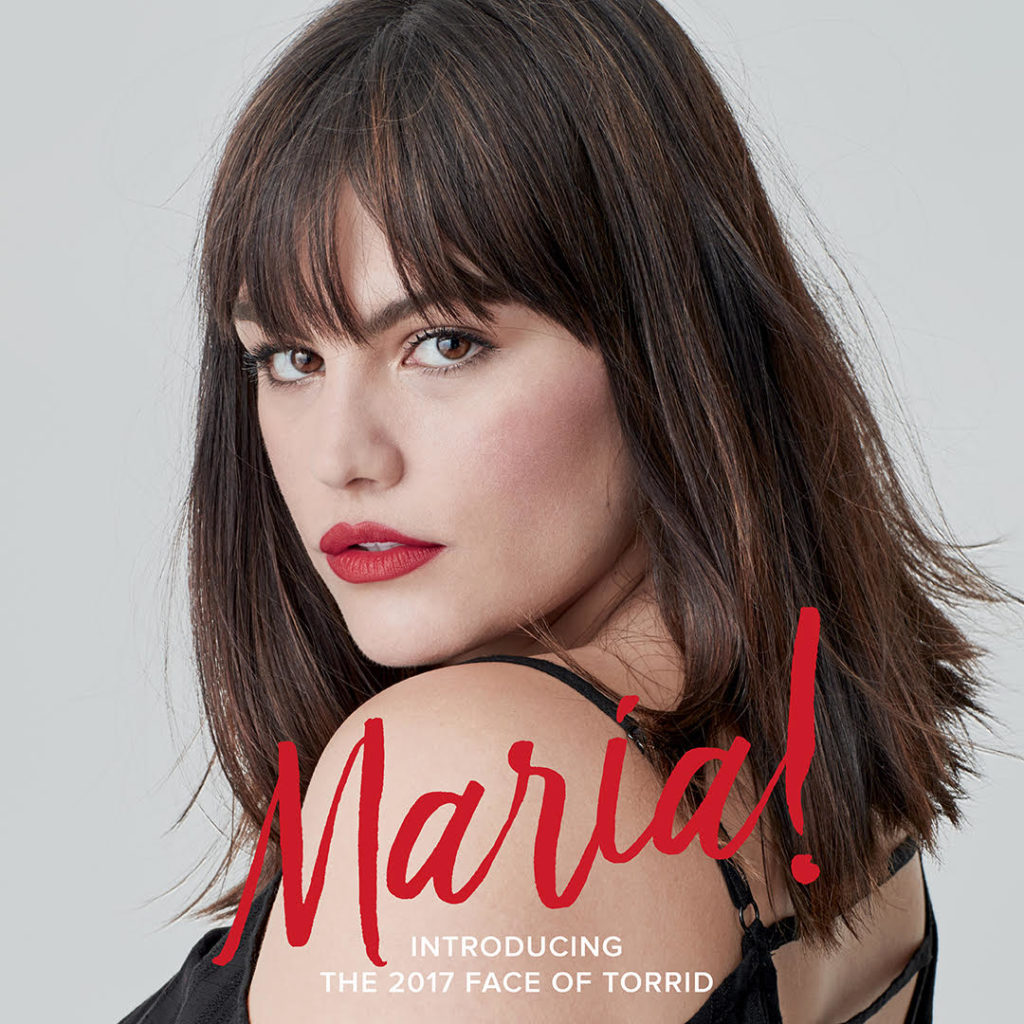 Everybody get your hands ready because we are about to drop an amazing rough of applause for @Mariiagiimena! Maria, is Torrid's 2017 model search winner and the new face of the brand for this year. You can watch her amazing journey below and celebrate another woman kicking ass and making their dreams come true. Those are the types of stories we should celebrate more.
As Maria steps into her new role, I felt I should offer my expert model advice. I am obviously ver ver experienced from my 2-3 professional photo shoots and am obviously the best and only one fit to give her such critical advice. Maria, listen up. These words are going to be life changing.
Two Words: Leaf Blower. Make sure your hair stylist has a leaf blower and awkwardly crouches delicately underneath you at all times. AT ALL TIMES, MARIA! This is how Geo gets her perfect breeze blown coif and you can and will have it to.
Bring a big bag. Word to the wise. There is excellent candy in craft services and you're going to want to take that ish home. Who doesn't want to wake up to a purse filled to the brim with Swedish fish and snickers minis? No one. That's basically the culmination of all my dreams coming true right there.
Announce to everyone that you are a model. Because now you are, Maria. You're a cat walk killer… a powerful print princess… a bodacious billboard babe. You're kind of a big deal. Maybe it will get you free cheesy fries. And we all know cheesy fries are worth any embarrassment blatant self-promotion might create.
Lean against things. One thing I observed while watching top models at my Torrid shoot is that they were always leaning on things. Cool people lean on things. Models are cool. Therefor you need to lean on things. It's required. It's your duty. See photo for a suggested lean to master.
Do You. Be yourself, have fun and most of all- go out and celebrate. You just killed the damn thing and that means screw the prosecco, you deserve that Champaign lifestyle.
Welcome to the Torrid family, Maria!  I can't wait to be surrounded by your smiling sassy face while spending all my money on pretty things. It will be like BOOM! Maria's lounging in lingerie. BANG! Maria's acting up in active wear. BLAMO! Maria's keep it real in casuals. Dreams come true, Maria. Dreams come true.
Share the love... and this post!