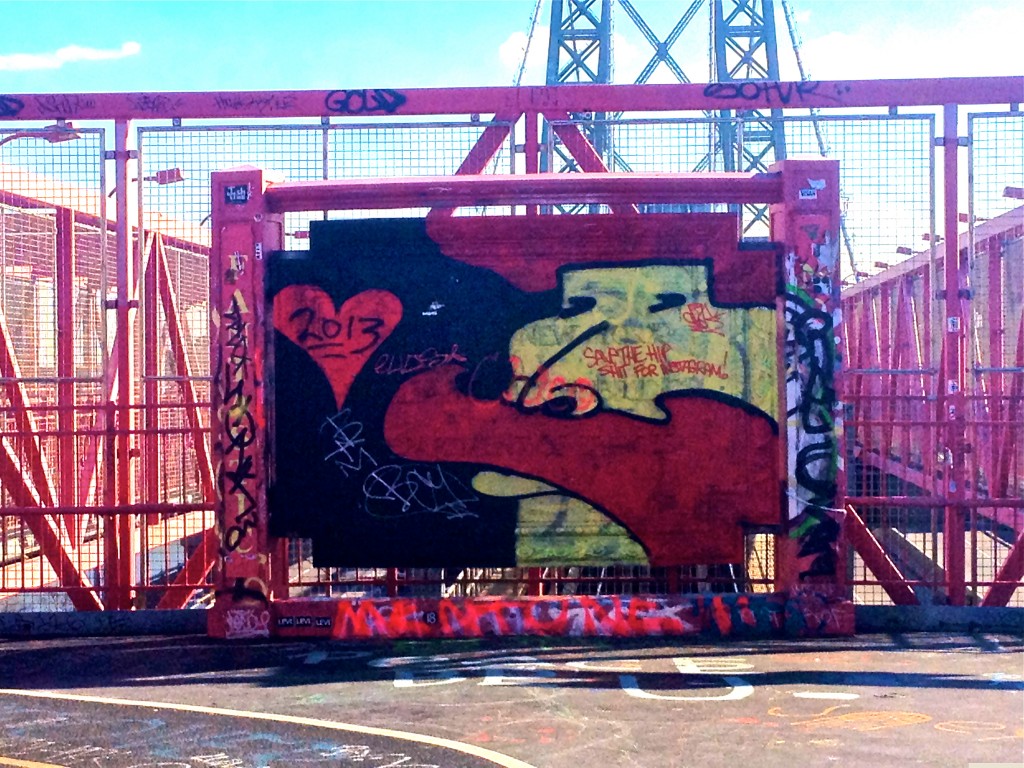 It's a new year and there are freakin' reminders of it everywhere, even the city's street art is giving a nod to the new beginning. I love how it's only 5 days into the new year and not only has 2013 graffiti been created, it has also been defaced. I snapped this photo on the Williamsburg bridge during my ridiculously long walk today (7.5 freaking miles darlins). Speaking of a new year, can we just take a minute to talk about how super mega awesome this one is starting off? I mean this is potentially the best beginning of a year for me, ever. (whhhhhhaaaat?)  For reals. This is not made up blog fodder. No sir (or madam), it is not. This is real, legit, old school psyched up awesome shiz. Hollah. Let me show you why.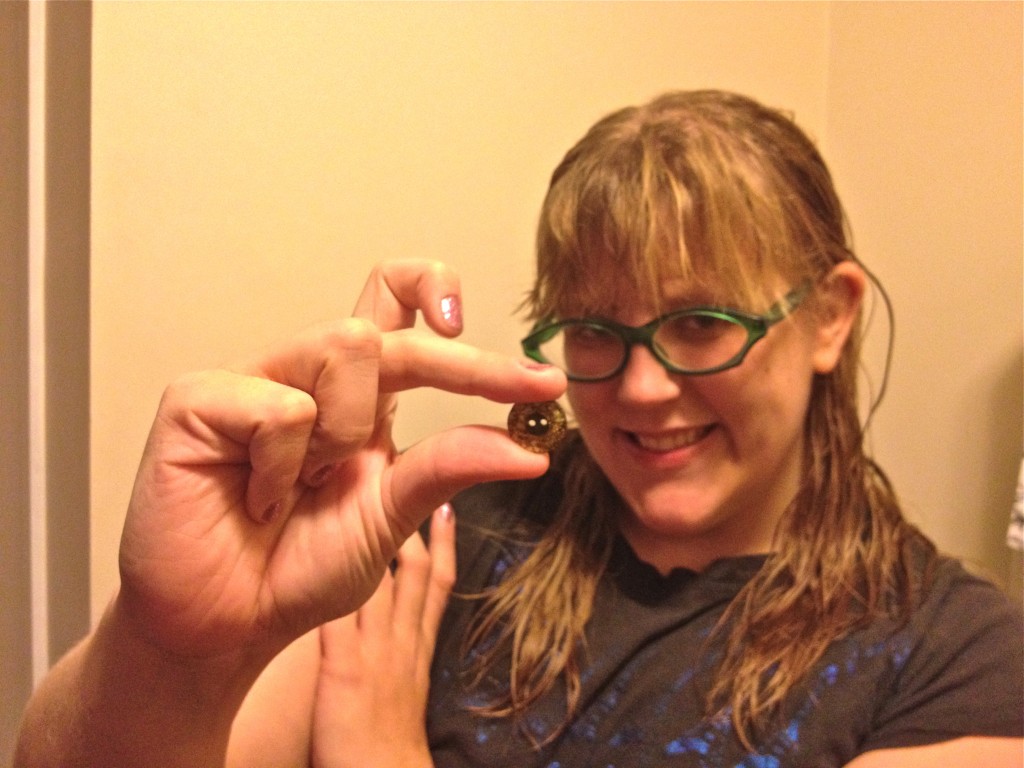 First off, not only did I with the week stay at the Biggest Loser Resort Contest I begged you all to vote for (why hello, Malibu how you doin'???), I also dropped a miraculous 7 lbs during the 2 weeks I was away on holiday. Excuse me while I pause for a moment of spontaneous dancing, cha ching movements, and gratuitous pats on the back. With that 7 lbs came another special reward. I earned one of my special 5 lb buttons. For those of you new this blog, you can read all about dem buttons here.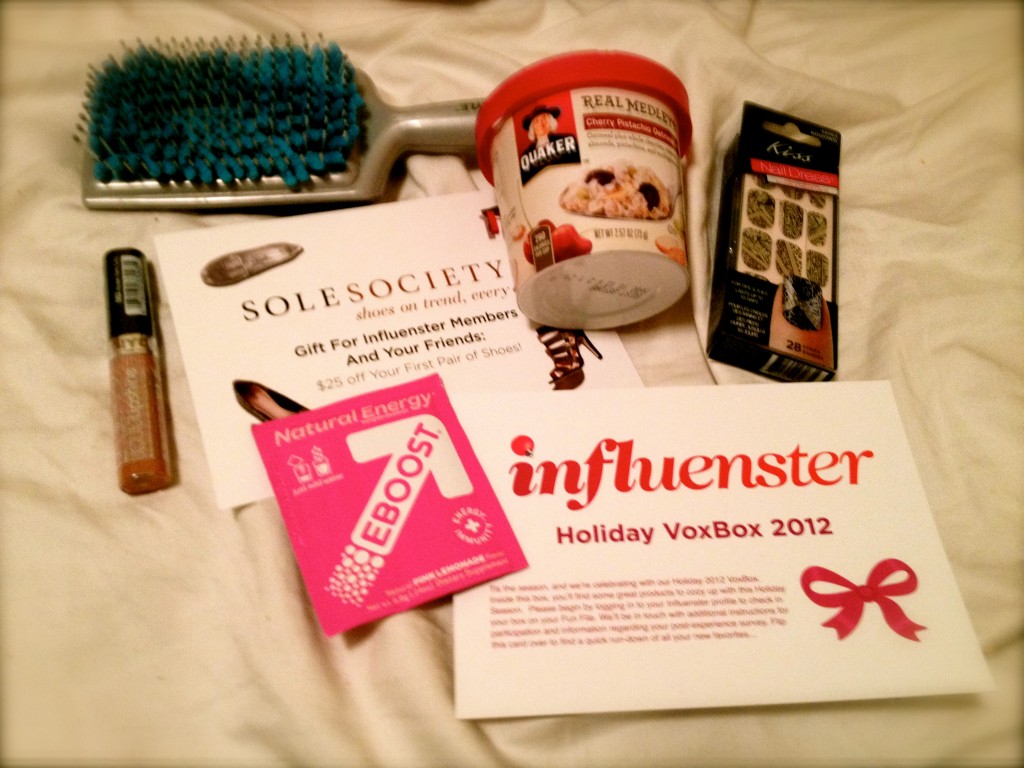 Second, upon getting home from the holidays I had a little holiday surprise from influenster. I needed a new hairbrush ( score) and this one from Goody has fancy thingamajigs that dry your hair faster. It might actually prevent me from chopping off all my hair in frustration. I have done it before, but trust me the internet does not need a reminder of that dark time in Glitter's life. I also am excited about the glitter nail decals from Kiss and the Quaker Real Medleys oatmeal because: a) Duh glitter. Just duh. b) its been on my list to try these oatmeals for quick breakfasts. Lastly, in the box was also a coupon for $25 off a pair of shoes at solesociety, and  apparently I can share the code. So, if your tootsies need some new sparkle, check out the site and use the code Influenster25.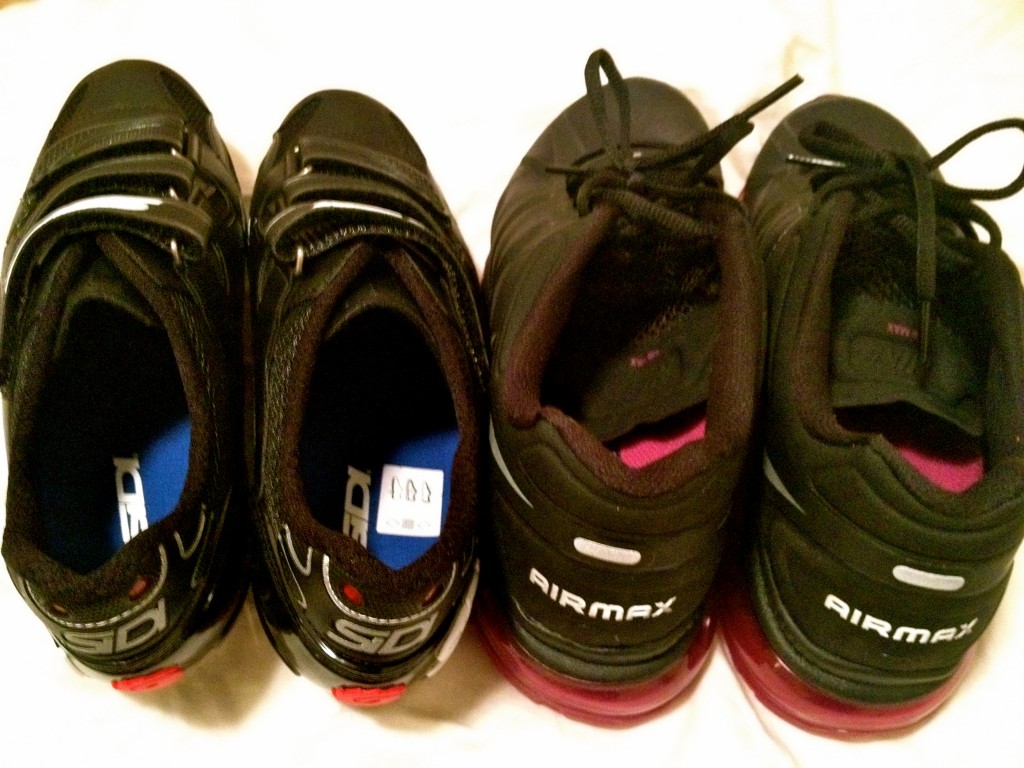 Now I am not sure this week could get any better, but it did. While outlet shopping I snapped up a pair of Nike Airmaxes for over 50% off. Given how fast I go through work out shoes, purchasing them was beginning to slowly bankrupt me; saving money is always a good thing. Since I was doing so awesome in shopping, I decided to * cough* "just look" *cough" at some spinning shoes. The store clerk at Paragon (it's a NYC athleticy, outdoorsy store) was super helpful and helped me pick out a pair of shoes that would not only be great for SoulCycle, but also work when I decide to start training for a triathlon. Did I mention I am considering doing that? BOOM! It has been noted.
All in all 2013 is starting out pretty amazing. Every day I feel my body changing and becoming a little stronger, a little faster, and a little healthier. 2013 is MY year. Is it yours?