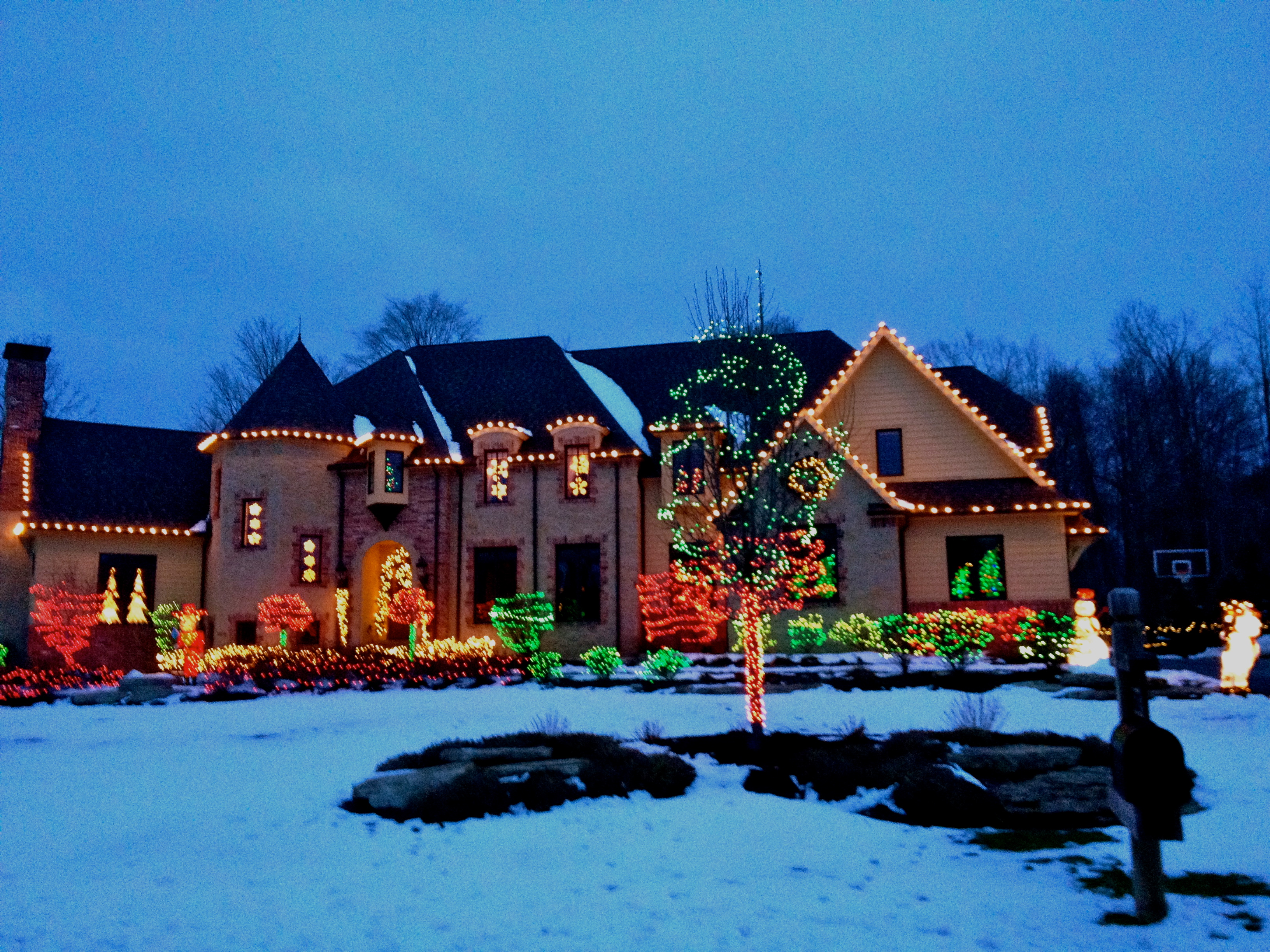 I know I am usually cheery, peppy and some would even say inspirational. Today, however, I am not sure I can be that. Fact of the matter is, this Christmas has been rough. I never knew how much I hid with food. I never knew how much hurt I buried or how much pain I ate away. Over the past 6 months I've taken away that crutch and made amazing progress on dealing with life's challenges in healthier ways. Along the way I've conquered a lot of painful feelings. However, being back where a lot of the tough feelings that made me eat originated, it's felt a bit like a scab has been ripped of an unhealed wound. It in short, it sucks.
I took a two hour walk this evening. The photo is of an especially cheery house I passed as I meandered along. I felt like whoever decorated it would have wanted someone to snap a photo and feature it. It seemed the right thing to do. I could have walked for hours, my head was so deep in thought. With each little step I was processing all the pain and loneliness I was feeling. I took in and really felt though some of these emotions; I still have many more to open up and take in. At the end of my long Christmas walk, I came to a realization. This sadness and hurt is so important to my growth. It has to be released. I have to feel it, so I can move on. I have to face my fears if I am ever going to overcome them. And mark my words, I will overcome them.
Someday I will look back and remember that I didn't just beat obesity; I beat all the little problems and emotional pains related to it. I beat my discomfort with my own imperfection. I beat years of being alone.  I beat the fact that so many people, including people I love dearly, only measure my success in the fluctuation of my body weight.  I beat so many painful things that would break most other people. I will be strong. I got this, even if it means I have to hurt for a bit. I refuse to give up. I am a rock.