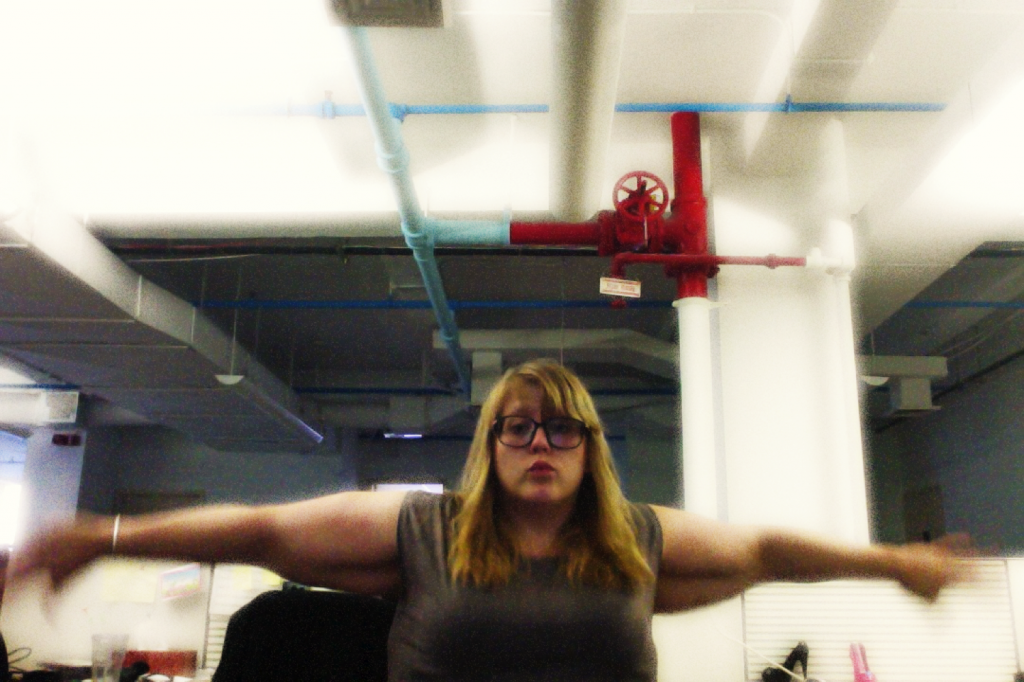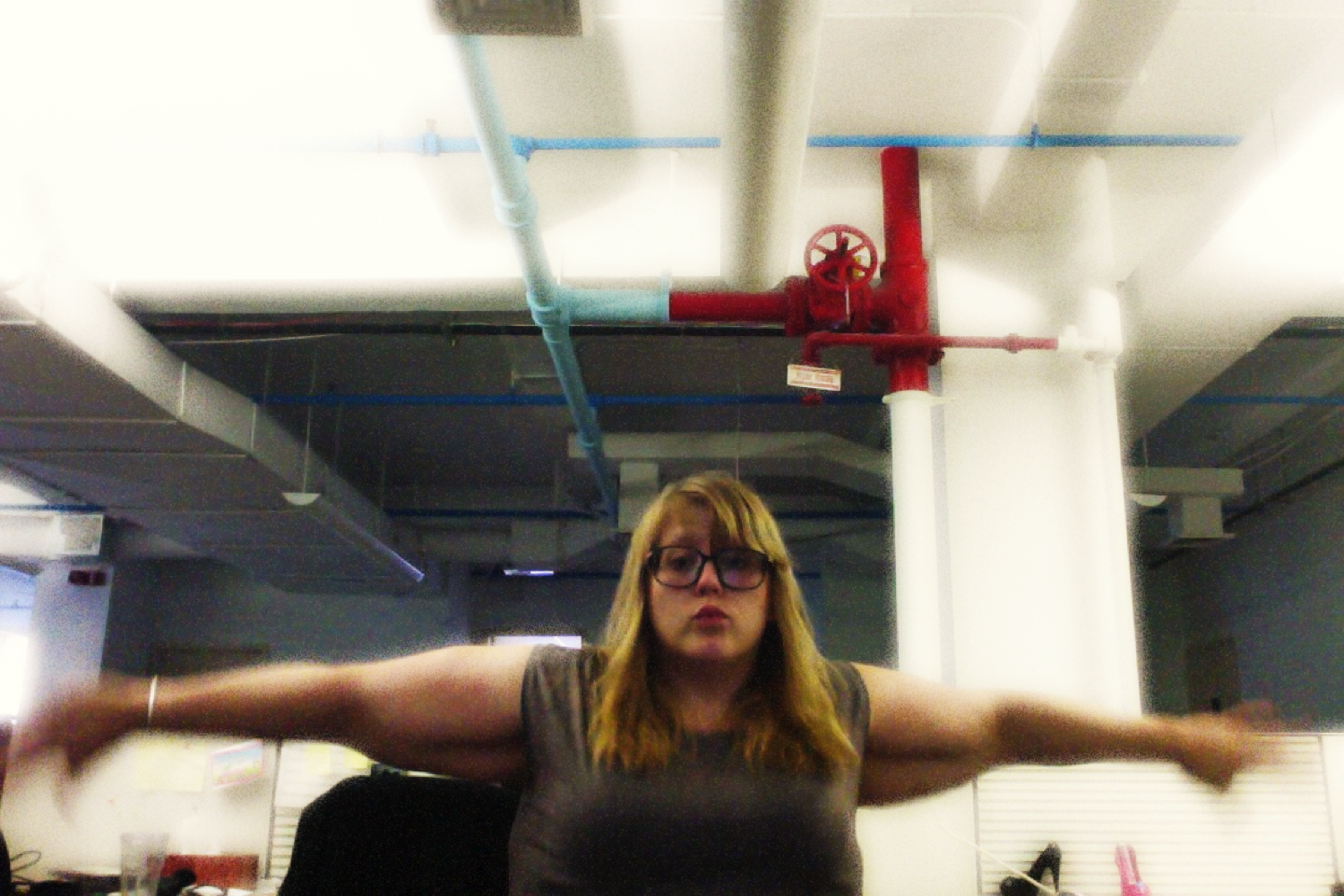 It's Sunday. I'm at work. If i didn't absolutely love my job this weight loss diva would act like a 1980's heavy metal rocker and BREAK STUFF. I am even rocking the frizzy blonde hair and tight pants look required  to really make the moment really shine. Plus, breaking stuff is tremendously fun. Sure it's completely wasteful and horrible allocation of both physical and time resources, but oh man it is so deliciously enthralling. Speaking of enthralling, dancing in the office to get your energy up when it's just you is pretty epic.  I accidentally snapped the photo above while grooving in my seat to Hanukkah music. No, I am not Jewish; Hanukkah music is awesome. Also before I forget, Happy last day of Hannukah Y'all. Just try not to groove to this:
Anyway back to the real purpose of this blog, before I got distracted by all the mental hub bub around destructive artist fantasies, Hanukkah jamming, and shiny things. Lately, I have been feeling a bit perturbed with my body. See I have continued to be diligent. I have counted every dang calorie. I've upped my exercise routine. I've been eating primarily food I prepared myself to ensure I'm not accidentally under reporting. Given everything I am doing…I SHOULD BE LOSING WEIGHT. I am too chubby not to. But, I am not. And, it's killing me.
I have also googled the hell out of this for other reasons why the scale refuses to be kind to me. Exercise efficiency (ie the body getting used to a certain activity)? Nope, I just started soulcycling. Over training? Nope. I prepared for that by making sure I started slowly and I only bike twice a week currently; I am walking on the other days. Not eating enough calories from fruits and vegetables? Nope it's like a rainbow of produce up in the kitchen of Glitter.
Then came the hard to hear stuff. Not getting enough sleep? Gulp. Stressed out? Double gulp. So I have always heard people say you can't lose weight if you're stressed out, but I always mentally responded "Cretons! If I eat healthy, then I lose weight. Sleep and sun salutations are for the hippy dippy excuse bearing crowd who need a lame-o justification that eating too much isn't allowing them to lose weight." Mental Glitter can be kind of a bitch. Mental Glitter would also now like to retract all previous bitchy thoughts on this subject. She will also hide in the corner for the rest of the day as penance. Everything I mocked is now happening to me. AHHHH!
So where do I go from here ?I have to de-stress. I have to sleep more. How do I do that while holding down a fast-paced, crazy NYC start-up job? I honestly don't know, but I am going to have to figure it out. They say for every change in life, it's about taking the first little steps. I think this is an excellent excuse to get a massage and sleep like a champion over the holidays. AMIRIGHT? One thing is for sure, this Christmas is going to be a-laz-ing!